Coping With Anger in Your Marriage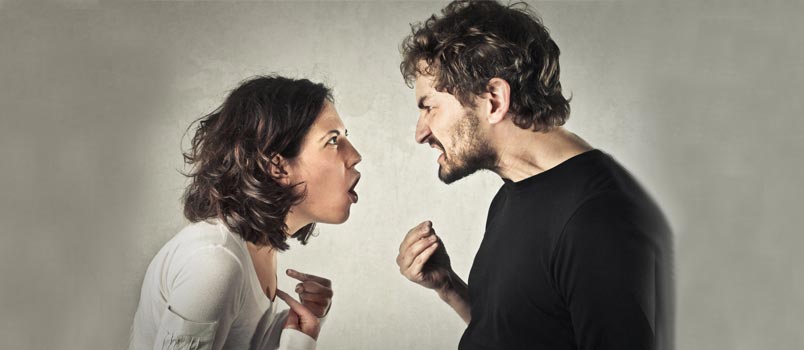 Even the happiest married couples endure conflict simply because disagreements are a part of even the best relationships. Since conflict is an expected phenomenon, it is vital to learn to cope with it in order for a relationship to thrive and endure.
One thing that always needs to be addressed within a marriage is anger. It can be scary, but anger isn't always bad. It is often just a way to illuminate problems. Without anger, many ills in the world would never be corrected or addressed.
There are two different dysfunctional ways that people handle anger. Some people blow up and express their anger while others suppress it. Blowing up can lead to hurtful words that can lead to long-term relationship damage. On the flip side, suppressing anger can cause irritability, which also can be destructive for relationships.
A healthy way to manage anger is to learn how to address the reason for your anger without causing harm to your relationship or to yourself.
Anger may feel like an out of control emotion, but most of us have some control over it. Have you ever experienced a situation in which you were so angry that you felt like you would blow up at any moment? Then, suddenly, you got a call from someone unrelated to the source of your anger. Surprisingly, within a split second, the phone call calms you down and your anger dissipates.
If you have ever found yourself in that situation, then you can control your anger – it might be hard, but you have some tools already. If you can't relate to the random phone call effect, then you probably have some deeper work to do around anger.
In either case, it can be very helpful to work with a trained professional to help you learn to manage your anger in support of your marriage.
Want to have a happier, healthier marriage?
If you feel disconnected or frustrated about the state of your marriage but want to avoid separation and/or divorce, the marriage.com course meant for married couples is an excellent resource to help you overcome the most challenging aspects of being married.
More by Debbie McFadden