Coping With Anger in Your Marriage
Even the happiest married couples endure conflict simply because disagreements are a part of even the best relationships. Since conflict and anger in your marriage is an expected phenomenon, it is vital to learn to cope with it in order for a relationship to thrive and endure.
One thing that always needs to be addressed within a marriage is anger. It can be scary, but anger isn't always bad. It is often just a way to illuminate problems. Without anger, many ills in the world would never be corrected or addressed.
There are two different dysfunctional ways that people handle anger. Some people blow up and express their anger while others suppress it. Blowing up can lead to hurtful words that can lead to long-term relationship damage. On the flip side, suppressing anger in your marriage can cause irritability, which also can be destructive for relationships.
What does the Bible say about anger in marriage?
There are many proverbs and psalms in the Bible that talk about anger management. Proverbs 25:28; 29:11 talk about recognizing the dangers of anger that's uncontrolled while Proverbs 17:14 says that "Before the quarrel breaks out, take your leave". So basically when you see that a conflict between the two of you is turning into a fight, just take a break to cool down and rethink what went wrong rather than screaming at each other
If your worry is more on the lines of "my anger is ruining my relationship" then Proverbs 19:11 shows the way: "The insight of a man certainly slows down his anger." So try to gain some insights before forming conclusions about the situation.
Also, according to Colossians 3:13-14:
"Bear with each other and forgive one another if any of you has a grievance against someone. Forgive as the Lord forgave you. And over all these virtues put on love, which binds them all together in perfect unity."
Indeed, anger management in relationships requires a lot of patience and the ability to forgive the partner. Holding onto anger in your marriage only makes relationships bitter and sometimes creates anger issues in relationships that may become unmanageable in the future.
How to deal with anger in a relationship
A healthy way to manage the anger in your marriage is to learn how to address the reason for your anger without causing harm to your relationship or to yourself.
Anger may feel like an out of control emotion, but most of us have some control over it. Have you ever experienced a situation in which you were so angry that you felt like you would blow up at any moment? Then, suddenly, you got a call from someone unrelated to the source of your anger. Surprisingly, within a split second, the phone call calms you down and your anger dissipates.
If you have ever found yourself in that situation, then you can control your anger – it might be hard, but you have some tools already. If you can't relate to the random phone call effect, then you probably have some deeper work to do around anger. Dealing with anger in marriage is not impossible. Perseverance is the key.
Taking professional help
Taking professional help to manage anger and resentment in relationships is something that you may not consider at first but taking expert help should never be out of question. It can can be very helpful to work with a trained professional to help you learn to manage your anger in support of your marriage.
Overcoming anger and resentment in marriage requires a lot of work including improving communication and changing certain habits or even a person's outlook on certain things. Sometimes, a therapist can help a couple easily achieve this.
Dealing with anger in a relationship: managing the triggers
To deal with anger and resentment in marriage, you need to have an objective look at what's triggering your spouse as well as what triggers you. Removing or dealing with such factors that trigger anger in your marriage can help you in overcoming anger in your relationship.
For some it may be something as simple as the house chores, hanging out with friends or something more complex as managing the finances as a couple.
In any case, anger management in marriage is something that needs to be dealt with as soon as possible. Dealing with anger in a relationship with your better half, or for that matter, dealing with anger issues in any relationship, requires you to imagine yourself in the other person's shoes and look together at the situation to find out the solution and not just to prove who's right.
My temper is ruining my relationship, what do I do?
If you have identified that your anger has become a major issue in your relationship, that's actually the first step towards making it better. Anger issues in marriage can be managed by both partners but in the end it boils down to how much work are you willing to put in on a daily basis.
If anger in your marriage is poisoning your relationship, you should tackle your weak points and assess whether you are angry at your spouse for their shortcomings or yours.
My husband's anger is ruining our marriage…
If you are searching for a solution to this situation, take heart. Rational or irrational, such anger can be very harmful for you in the long term. Cohabiting with a person who flies into fits of range or exhibits anger in a passive way can be tough.
So what's the best way to control your husband's anger? Reasoning with him is one thing, changing yourself is another to manage anger in your marriage. But if everything fails and things go beyond control, don't hesitate to reach out to someone trustworthy. This can be someone in the family, a friend, a neighbor or even a therapist.
An interesting insight
As per Psychologist Dr. Herb Goldberg, couples should manage with rough beginnings in a relationship because it only gets better later on. A Florida State study actually supports this. It found that couples who are able to express anger openly in the beginning of a relationship stay happy in the long term.
Anger issues in marriage can be managed by handling them in a practical way while making more time for each other and picking your battles wisely. There's nothing that a little more love can't solve.
Share this article on
Want to have a happier, healthier marriage?
If you feel disconnected or frustrated about the state of your marriage but want to avoid separation and/or divorce, the marriage.com course meant for married couples is an excellent resource to help you overcome the most challenging aspects of being married.
Learn More On This Topic
You May Also Like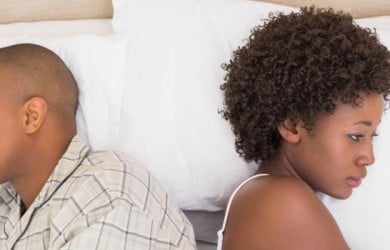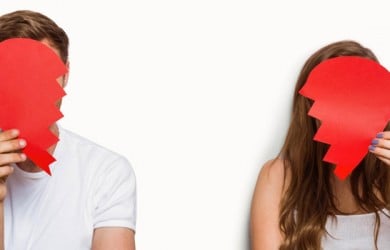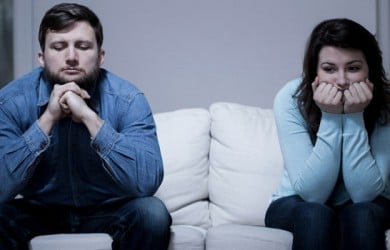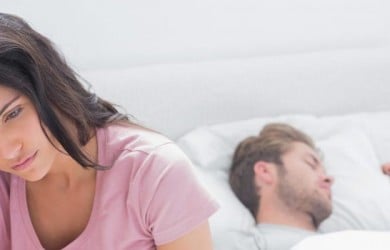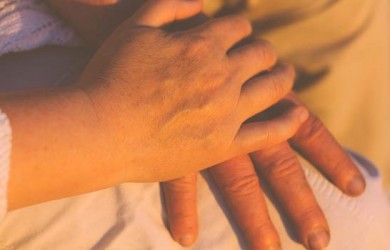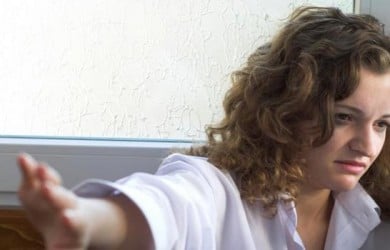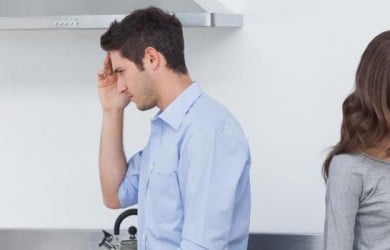 Popular Topics On Marriage Help