17 Honest Tips for Emotional Affair Recovery
What is an emotional affair? And why do you need emotional affair recovery to move on?
Emotional infidelity, or an affair of the heart, usually starts out innocently enough. It feels like a good friendship. You just click. They get you. You enjoy your time together – that's not cheating, right?
But it soon becomes obvious that there's something more going on. Maybe you find yourself sending late-night texts. Perhaps you dress up a little when you know you're going to see them.
You start confiding deep, intimate thoughts to each other. There's a spark, and you know this is more than friendship – even if you don't want to admit it yet.
It's easy to convince yourself that because there's no sex involved, it's not cheating. But an affair of the heart is still infidelity, and the secrets and lies still have the power to break your current relationship.
If you are still unsure if your friendship has turned into something more, here are some emotional affair signs to look for:
You can not stop thinking about them.

You draw comparisons between this person and your partner.

You are sharing intimate details.

You are spending more and more time together.

You hide the relationship from your partner.

You get butterflies when you meet them.

You dress to impress.

You have started having dreams about them.

Intimacy with your partner is decreasing.
So, how to deal with infidelity, and how to get over an emotional affair?
What is an emotional affair?
An emotional affair is when a person forms a deep, romantic-like connection with someone outside their committed relationship.
It involves sharing intimate thoughts, feelings, and emotional support, which can threaten the trust and emotional bond in the primary relationship. It's important to address such affairs with honesty and empathy to heal and rebuild trust.
An emotional affair or emotional cheating feels thrilling, intoxicating, and addictive. It's hard to let go of.
If you've been emotionally cheating in marriage, the first step towards emotional infidelity recovery is to stop guilt-tripping yourself.
You can't go back and undo it. When dealing with betrayal, what you can do is work on recovering from an emotional affair so you can rebuild your present relationship.
How long does emotional infidelity last?
Falling in love is not just emotion but a lot of science and can be linked to hormonal changes.
According to the research, the love stage of the relationship lasts between six months to 18 months. This does not mean the love fades over time. It simply means that people get used to loving each other over the course of time.
The duration of emotional infidelity can vary greatly from one situation to another. It might be a short-lived emotional connection or a prolonged and ongoing involvement.
There's no fixed timeframe, as it depends on individual circumstances, the level of emotional attachment, and whether steps are taken to address and resolve the issue in the primary relationship.
Are emotional affairs hard to get over?
Yes, emotional affairs can be challenging to get over. They often involve deep emotional connections that can be hurtful and erode trust in a relationship. Rebuilding trust and healing takes time, effort, and open communication from both parties to move past the emotional affair and restore the relationship.
Emotional affairs are difficult to overcome because they can cause significant emotional pain and insecurity in the betrayed partner. Healing requires not only addressing the immediate issue but also understanding the underlying reasons for the affair and working together to strengthen the relationship's foundation.
What are the stages of emotional affairs?
Emotional affairs can develop in stages, gradually intensifying over time. Understanding these stages can help you recognize and address potential issues early. For a detailed breakdown of the stages of emotional affairs, read this insightful article.
17 tips for emotional affair recovery
An emotional affair can cause an upheaval. Wondering how to recover from emotional cheating? Try our 17 tips on how to recover from an emotional affair to get over emotional infidelity or achieve emotional infidelity recovery.
1. Be honest with your partner
Recovery from affairs that are emotional in nature requires resilience and honesty.
The thing about extramarital affairs is that it's tempting to sweep it under the carpet rather than hurt your partner, but don't.
A survey conducted to explore how honest people are about their infidelity uncovered that no matter how honest a person might be about their infidelity to their partner, they always leave out certain key details.
Honesty is vital in a relationship, especially for an emotional affair recovery, and even though the truth will hurt, it's better to build the rest of your relationship on the truth, not a lie.
So, the first emotional affair recovery step is to take responsibility for your actions and don't blame your partner. Just tell them as honestly and gently as you can.
2. Be sure you're committed to your relationship
Be honest with yourself about the future of your relationship. You and your partner can achieve emotional infidelity recovery, but it takes 100% commitment.
Make sure you're willing to put your heart into rebuilding your relationship and finding a way for healing from infidelity together.
3. Let yourself grieve
To a certain extent, we can all understand the disappointment and sadness a person might feel if they have been cheated on.
Moreover, a study was conducted to provide a broad look at the losses and grief felt by the betrayed partner. But what about the person who was cheating? What about their loss and grief?
An emotional affair feels intoxicating and addictive and takes up a lot of your thoughts.
If you're feeling guilty, you'll resist letting yourself grieve because you think you don't deserve to. But the fact is, the other person was a big part of your life, and it's okay to let yourself be sad about the loss of that connection.
Grieving also helps you understand why you were unfaithful and what it is that you expect from your relationship.
4. See the difference between infatuation and love
Emotional infidelity might feel like love, but in most cases, it's really just infatuation.
That rush of endorphins, the excitement of hurried late-night texts, or deep heart-to-heart conversations … It feels a lot like love.
Take a step back and realize that real love is built on long-term commitment and shared life, not a short but heady connection.
5. Work on rebuilding trust
As a solution for how to repair a marriage after an emotional affair, your partner will need time to learn how to trust you again, and that's perfectly natural.
Show your commitment to mending your relationship by working on rebuilding trust with them. Ask what they need and how you can show them you can be trusted, and then give them as much time as they need to trust you again.
6. Analyze the reasons
For overcoming infidelity and preventing another incident; you'll need to analyze why you were emotionally unfaithful.
What was it about them that attracted you? What did you feel was missing in your life or your relationship that made it easy to fall into an emotional affair?
Learn to recognize and take care of your emotional needs so you don't look towards someone else to do it.
7. Give each other space
Undoubtedly, your emotions and that of your partner are heightened at this stage. You could be feeling anger, hurt, insecurity, and so much more. Not just this, the pain could also manifest physically by way of symptoms like lack of sleep.
The video below discusses reassuring your anxious partner that you two are okay, that you love them, and that your need for space is only your unique way of recharging your batteries. Set a deadline for your alone time; otherwise, they will think you're ending things:
8. Reconnect with your partner
Reconnect with your partner so you can remember what you love about them and why your relationship is worth saving.
Talk to them about ways to reconnect and let them set the pace. A romantic night out or in, a short vacation, or even a simple coffee date or home-cooked meal will help you feel closer again.
9. Ask questions
While your partner might be wondering what to do when your partner is emotionally cheating, you can help the situation by asking more productive questions.
For an effective, emotional affair recovery, ask questions from your partner that could calm your heart. Let them know that certain things are bothering you and you want the bond to strengthen with time. Proceed with asking questions but know that certain details might hurt you further.
So, tread the path carefully.
10. Get your feelings out
It's normal to feel a range of emotions from guilt to grief to anger when you're dealing with the fallout of an emotional affair.
For emotional infidelity recovery, work your feelings out physically with dance or exercise, write them out in a journal, or consider seeing a therapist help you sort through them.
11. Find a healthier focus
Emotional infidelity gives you a focus, albeit an unhealthy one.
Try to find a healthier focus for your emotions and energy, such as volunteering with a community organization, learning a new hobby, or advancing your career.
The end of an emotional affair leaves a gap in your life – take the chance to fill it with something nurturing.
12. Practice self-care
Admitting to and ending emotional infidelity takes a lot of mental and emotional energy. You'll feel like you're on a rollercoaster of emotions at times and might notice effects on your stress levels, sleep patterns, and appetite.
Take good care of yourself with healthy food, fresh air, exercise, good sleep, and spend time looking after yourself.
13. Get help
Pursue marriage counseling from a certified therapist to communicate your overwhelming emotions. Intensive sessions are necessary for the emotional affair recovery process.
You can also seek support from your friends and family, who understand what you are going through.
14. Seek to forgive them
Forgiveness will not be a one-time act. It is a process, a journey for your emotional affair recovery.
Forgiving an emotional affair is not easy. When you forgive your spouse, it doesn't mean the hurt will go away and things will switch back to normal. You forgiving your spouse will just be a step toward accepting your relationship will be okay with time.
15. Listen to them
Coping with an emotional affair can be difficult for both partners. Try to show compassion to your spouse rather than returning the bad deed with another bad deed for the emotional cheating recovery for both of you.
By listening to your partner, you are letting them calm the chaos in their head. In any case, this does not mean you own their emotions. Just convey your forgiveness for the long process of restoring your relationship.
16. Set goals
Setting goals as a couple during emotional affair recovery provides direction and purpose for rebuilding the relationship. It helps outline specific steps you both can take to move forward positively.
17. Support and growth
Supporting each other's personal growth and aspirations is essential. It involves being each other's cheerleader, offering encouragement, and nurturing individual goals and ambitions, which can strengthen your bond as a couple.
Commonly asked questions
Emotional affairs can be painful, but recovery is possible. Here are answers to common questions about identifying, recovering from, and forgiving emotional affairs
How do I know if my partner is having an emotional affair?
Look for signs like increased secrecy, emotional distance, or excessive texting and calls with someone outside the relationship. Trust your instincts and communicate openly with your partner.
Can a relationship truly recover from an emotional affair?
Yes, with commitment, effort, and professional help if needed, relationships can recover. Many couples emerge stronger from this challenging experience.
There's no timeline on how long does an emotional affair last, but you certainly need enough time to raise the topic again.
How can I rebuild trust after my partner's emotional affair?
Rebuilding trust takes time. Open communication, consistency, and transparency are key. Both partners must be willing to work on regaining trust.
Is forgiveness necessary for emotional affair recovery?
Forgiveness can help, but it's a personal choice. It can facilitate healing and rebuilding the relationship, but it's not mandatory for recovery.
Can an emotional affair be forgiven?
Yes, emotional affairs can be forgiven if both partners are committed to healing and rebuilding trust. It requires empathy, open communication, and time to mend the relationship.
Towards a new start
The end of an emotional affair usually comes with a heavy dose of guilt and regret. That doesn't mean you should punish yourself – be gentle with yourself and recognize that you need healing too.
Only then can you move towards emotional affair recovery and refresh your relationship on a positive note.
Share this article on
Want to have a happier, healthier marriage?
If you feel disconnected or frustrated about the state of your marriage but want to avoid separation and/or divorce, the marriage.com course meant for married couples is an excellent resource to help you overcome the most challenging aspects of being married.
Learn More On This Topic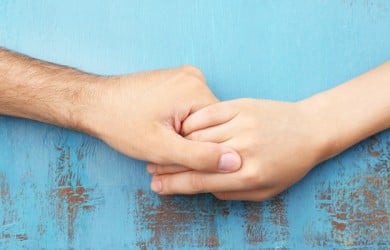 You May Also Like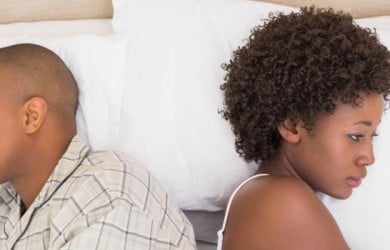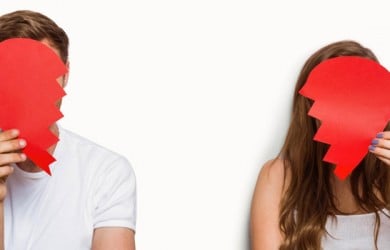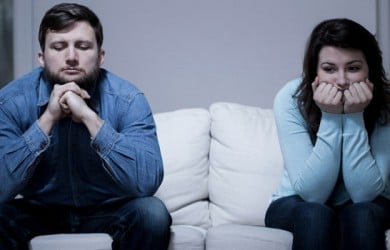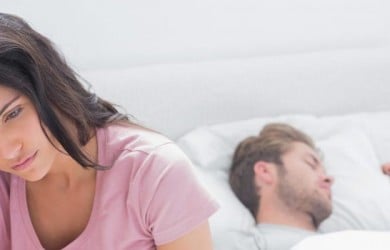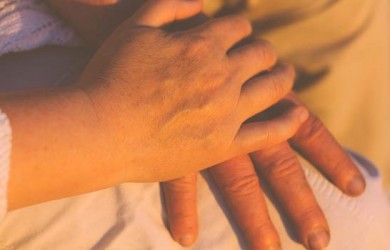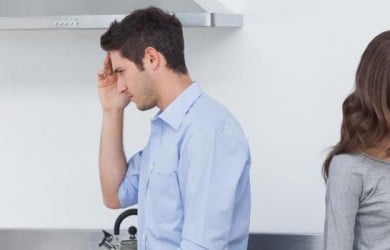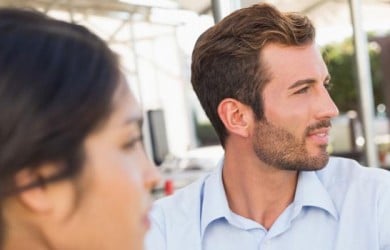 Popular Topics On Marriage Help