10 Family Values That Help You Forever in Life
When a child is young, spending time with them is vital to instill the family values we learned as children. It can be tricky since both people in a household usually work and need that income to make ends meet.
But finding a way to work hours around a child's schedule is beneficial. That's what I did when my kids were small, and I don't regret getting up at midnight or 3 am so I could have that time.
There are two decent, hard-working adults with solid family values and beliefs to pass on to their children. Kids need to know they can trust that someone will be there and learn to respect what their parents do and why they do it, not to mention minding what they say.
The key to that is communicating with your kids as people.
We don't want them to become teenagers who join up with the wrong crowds and get into bad things for them. To avoid these things, conversations need to start early but show them the same kind of respect we expect from them, so they pay attention and vice versa.
We need to listen to them, learning how they feel and what they have to say without judgment. These are only a tiny part of the family beliefs and values we hope will last them for a lifetime. Read about 'New Family Values' with Andrew Solomon in his new audiobook.
What are strong family values?
Strong family values act almost in a sense as affirmations or motivation. As parents, we instill in our kids what it means to be a good person.
We hope that they follow through with their behavior as their life develops with the decisions they make, the relationships they establish, and their self-esteem and self-confidence.
We can only provide the values we learn from our family. No one will know what kids do with these family core values until they become teenagers and adults. We can only hope they take.
Importance of family values in your life
Strong family values help your view on life and determine who you want to be as a person in this world. They will influence the behavior you display, how you form partnerships or parents, determine what's right or wrong, and so much more.
You could probably easily say without "my family values, I wouldn't be the person I am today."
Some of the family core values of integrity, restraint, honesty, caring, responsibility, to name just a few family values examples without which would lead many to a life lacking guidance, not knowing affection, and making poor decisions.
Related Reading: 

The Importance Of Maintaining Healthy Family Relationships
Disadvantages of family values
Sadly, when kids perceive "good family values' depending on how they're presented to them, they see them as more rules they need to follow, expectations, or boundaries placed on their freedoms by overbearing parents with no real sense of purpose.
It's vital when expressing family values that help you forever in life that you do so not in a dictatorial way but in a manner that they can also see the value and how these will benefit them in life.
Comparing and contrasting the repercussions of unhealthy values vs. healthy values can help them see how positivity will bring good things, but there will be bad results otherwise.
Unfortunately, it's tough to teach good values as the ideal when celebrity continues to show that wrong values are not always punished but instead rewarded with fame, fortune, and fan worship.
The best way to exploit these things is to express what happens with the poor behavior behind the scenes, where if these stars understood the importance of family values, they would have much better, happier, healthier lives.
What values do we learn from our families?
The values you are raised with tend to be somewhat different, not a lot, from your own parenting style. Things change with time, including parenting styles.
Parents were concerned with hard work, independence, assertiveness, generosity, and kindness before. And now there is more of a focus on being honest, having integrity, tolerance, being just and environmentally conscious.
Most of us work hard because we have to, and some people are just driven towards a career, perhaps because people were raised with those family values.
The true meaning of family values is lost on some of the kids today. Many children, especially teenagers, see these as more unnecessary rules imposed on their lives that they simply don't need.
It could be the way parents are attempting to discuss the topic. Let's look at the categories of family beliefs examples in this article.
These are not typically what people would think of when considering the values they teach children. Most people around the world would say caring kindness, which would fall under benevolence or following the rules, and that would fall under conformity.
Each household expresses so many different rules in unique ways, as does each country, while all fall under these same categories.
Those whose notion is to explore new concepts since they have an innate curiosity are experiencing self-direction. In contrast, others hope to enjoy an exciting life and have some incredible adventures, perhaps skydiving for stimulation values.
Others want to have fun, make sure life is a good time, just know their life is a blast for hedonism values.
Everyone will have a different response and hundreds of other answers for what is essential, like success, happiness, love, wealth, and freedom. How can we narrow that down to a mere 10 to teach children what are family values or express the family values definition?
This is the traditional family values list, the family values for life, so when you're having a conversation with your child, you can explain and help define each word. They can learn from a young age the facts of what is family values genuinely and why are family values important.
Related Reading: 

Three Simple Steps to Build Your Family Culture
1. Benevolence
Benevolence is a family value or virtue where the individual acts in a manner meant to benefit others. It encompasses kindness, goodness, caring, and on.
2. Self-direction
Self-direction is a family value also a virtue that revolves around independence or reliance on oneself. There is a sense of achievement success. You will find strength due to self-direction.
3. Tradition
Tradition is family values carried down by members of your family that you carry on from generation to generation. It is a matter of obeying the rules, obedience, building good character traits, pride in your culture, and celebrating history.
Related Reading: 

10 Characteristics of a Good Partner
4. Stimulation
Stimulation in family values is experiencing adventure, taking risks, enjoying unique experiences like bungee jumping or taking an airplane if you fear flying. It's trying new things or going outside of your comfort zone.
5. Conformity
When considering family ethics examples, conformity knows restraint choosing the right path instead of going the wrong way. You won't react to an impulse that could hurt society as a whole that violates expectations or rules.
6. Hedonism
The theory of hedonism is doing things that please us and avoiding the things that do not. It includes staying away from anything causing pain or suffering in favor of happiness and cheer.
7. Achievement
Accomplishing a task. When people enjoy an activity, they will want to participate more readily. Someone is admired for their work, success in your field.
An individual who is not only adaptable but has excellent flexibility will adjust to conditions that change.
8. Security
Primarily with security, family values, safety and protection are taught. These are some of the most important on the list of family values.
Related Reading: 

What Is Security in a Relationship?
9. Universalism
As for personal family values, universalism teaches that the behavior or value will be the same everywhere regardless of ethnicity, race, culture, social status. It is a core belief.
10. Power
The family values of power allow the intention that influencing others in the position of a leader or head of something is a position to strive for, whether it be a career goal, a place in the government, or the head of their own family.
Sharing this in a family allows them to become strong and helps to influence their own family to become responsible.
10 family values that help you forever in life
Understanding the different classifications of family values and the fact that so many subcategories can fall under these categories can be less confusing when attempting to figure out precisely what the primary family values are.
Some of the most common that people (and children) associate with traditional family values include:
1. Mutual respect
One of the most important values that children need to be taught is to respect elders. That's not only true of their parents but, most importantly, the aged community. The idea is to lead by example. Generally, they will follow the same guidelines when you give them respect.
Related Reading: 

10 Reasons Why Respect Is Important in a Relationship
2. Instilling honesty
One of the core values for kids to have positive interactions in the home and be successful in all areas of their lives is, to be honest.
You can show them this by letting them know when you've made a mistake. Also, when you allow kids to tell the truth without severe repercussions for doing so, along the lines of "if you tell the truth, it'll go easier on you," they'll involve you in their life more.
Related Reading:

 Why Honesty in a Relationship Is So Important
3. Flexible
Adjust to life as it comes with a sense of adaptability, even when unexpected happenings occur, throwing you for a loop. Then you can develop strategies later in life for dealing with change.
4. Being fair
Seeing this concept in the home environment and then implementing it outside of that environment is critical, like perhaps sharing with the computer or taking turns helping with dinner so everyone is included and then shows inclusiveness in school or extracurricular activities.
Watch this video to learn more about what is fair and what is just:
5. Responsible
A child will feel as though they are essential when they can contribute, allowing for positivity in the family relations and developing good behavior. It equates to accomplishments and ultimate success.
Related Reading: 

Why Is Accepting Responsibilities in a Relationship Important?
6. Integrity
When someone says they'll do something, they need to follow through with that action. That develops dependability and reliability as time passes and will produce self-confidence. As a parent, showcase the behavior by keeping promises.
7. Compassion for oneself
It's okay to be kind to yourself. When you make a mistake, don't be hard on yourself. Also, if you have intense stress, take care of yourself to release that so the kids see they can do the same thing, nurture, and engage in self-care.
8. Kindness to others
Kindness and generosity to others are vital, as are compassion and empathy, to develop positive partnerships and relationships with family, friends, and mates.
When a parent is kind to a child and it feels good, they will mimic that behavior to others and generate the same incredible feelings since they made someone else happy.
9. Faith
Having faith in a religion is a critical component in many family homes that helps to instill traditional values in children. If you hold this family value as an important tradition, it's important to encourage your child to follow and perhaps pass it onto the next generation.
10. Loyalty
Loyalty to family and friends is a strong belief many parents instill in their children. It's essential to respect the people who are closest to you and protect those relationships. Join family workshops meant to help families enhance their values and skills working together as families.
Final thought
Family values encourage our children to be the best version of themselves as they grow. When they become adults, they have much to offer the friends and partners who come into their lives. They can also pass the same values to their children, continuing the cycle.
Share this article on
Want to have a happier, healthier marriage?
If you feel disconnected or frustrated about the state of your marriage but want to avoid separation and/or divorce, the marriage.com course meant for married couples is an excellent resource to help you overcome the most challenging aspects of being married.
Learn More On This Topic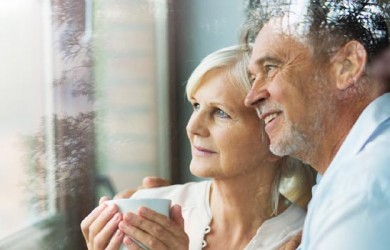 You May Also Like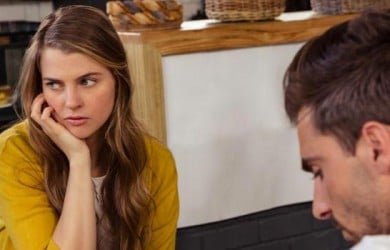 Popular Topics On Married Life