5 Single Parenting Tips for Raising Your Child Alone
Raising a child on your own can be an emotionally straining and physically challenging task. It requires a combination of love, dedication, and mutual support to nurture your child's growth.
Nowadays, single parents raising a child alone are more common than ever, so there is a lot of valuable single parent advice and guidance available to help you tackle a fresh set of challenges and raise a healthy and happy child.
Yet, however difficult it may be, everything can be conquered with the right attitude, a clear mind, and a good support system. To help you out, here are a few useful single parenting tips.
1. Show the love
For those families that have lost a parent through whatever circumstances can find it hard to cope with raising a child as a single parent.
This is the time to show your love and support for one another. Give your child unconditional love and make them realize that they have your complete attention.
You can dedicate time for play dates or even help them do their homework. Your child shouldn't feel the emptiness or lack of another parent, so always make time for them.
On the other hand, kids are sensitive so they will feel the loss of a parent, but when they're assured of your presence and love, they will feel much more secure.
2. Creating quality time
Raising a baby alone even for single parents who aren't working often find themselves unable to spend time with their kids.
In such a scenario, every parent must analyze what quality time means and why spending quality time with the kids is important to them. Quality time is making time to be with each other in the same setting while also giving the person your undivided attention.
This means that if you're sitting on the sofa working on your laptop while your child watches TV is not considered quality time since you're not engaging with one another.
Your attention is directed towards your activities, so it doesn't count. Quality time must be dedicated to the person you're spending it with, which means you can't be performing other tasks at the same time.
Often times, parents just focus on buying their children expensive gifts and gadgets even when it's not what they really ask for; they just want you to be there.
Instead, you can do what they like. Going to the movies, playing in the park, going to the zoo, or reading a bedtime story together can put the biggest grin on your child's face.
In the race to provide our kids with these materialistic things, we forget the significance behind simple things and how exciting they can be.
Also, keep in mind that these family affairs must be a phone-free zone. By making this a rule and not use phones during family time, you're removing the possibility of giving in to temptations to check your phone.
What matters is that you're living in the moment and making new memories that'll last a lifetime.
3. Maintain boundaries
If you prioritize making time, then creating boundaries with your kids is equally important. Being a single parent means you need to give a double dose of love to your child, but that shouldn't cloud your judgment.
Another 'how to raise a child alone' single parenting tips is to instill discipline in your kids.
Discipline is key to raising a healthy and supportive family. Sit down with your kids and explain the house rules and expectations.
Ensure that there are consequences for disobedience, so your child is aware of the limits. If they exhibit good behavior and speak respectfully, show recognition and appreciation, so their confidence is boosted.
For instance, if your child is given some chores to complete, such as clearing up their toys or dusting the bookshelf, once they're done, you can reward them with extra TV time or a 15-minute extension to their bedtime curfew.
On the other hand, when they act stubborn, you can take away their toys for a while or playing privileges, so they understand that their actions have consequences.
4. Take care of your health and your family's
A healthy lifestyle is crucial for you and your child to be productive in every aspect of life. This includes integrating physical activity, adopting healthy eating habits, and getting a sufficient amount of sleep.
If you take initiatives to stay fit, then your children will follow in your footsteps. Raising a child alone and managing the household is a hectic job, especially when it involves cleaning up after your child.
Children are messy, so parents are required to be extra careful to make sure that their homes are clean and tidy. Areas like living room carpets, couches, kitchens, and tables need to be thoroughly cleaned and wiped down to avoid bacteria growth and germs.
When it comes to taking care of your health, it comprises of both physical and mental health as they go hand-in-hand. If you're in an emotionally bad space, then it will take a toll on your physical health, resulting in a lack of appetite and loss of sleep.
Parents should also allocate time for self-care, so it allows them to relax and unplug from the daily challenges of raising a family all on their own. Take time out to meet up with friends, or plan a day out with your family, so you're not feeling alone.
5. Stay positive
Creating a transparent and honest home environment is vital for the development and growth of your family.
It's okay, to be honest with your kids about your emotions and hardships, so they know that you're trying your best to provide for them. Adopting transparency about your feelings helps you and your kids to stay positive and hopeful.
Give your child some age-appropriate responsibilities to help them feel more involved in decision making. Above all, try to keep things light at home, so you're able to look at the bright side of matters that seem infuriating.
Wrapping up
Being a single parent is a challenging but rewarding experience if you've got a good head on your shoulders. Don't channel immense pressure to provide the perfect childhood for your kids. Aim for a balanced life and not perfection.
It's okay to make mistakes and learn from your experiences. Nurture your kids with love and compassion, and they'll grow up to be healthy and successful individuals.
Implement these single parenting tips to overcome the barriers of raising a child alone.
Also watch:

Share this article on
Want to have a happier, healthier marriage?
If you feel disconnected or frustrated about the state of your marriage but want to avoid separation and/or divorce, the marriage.com course meant for married couples is an excellent resource to help you overcome the most challenging aspects of being married.
More On This Topic
You May Also Like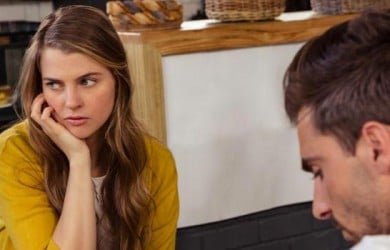 Popular Topics On Married Life