Thriving and Living With in-Laws- 10 Tips
If living with in-laws is something that you and your spouse have been considering and it's a definite possibility in the near future, it's important to understand how to live with in-laws.
This matters because you have to have a decent idea of what life could be like when you're all under the same roof.
The idea of living with in-laws is even more important to get acquainted with if you and your partner have no prior experience of living in a joint family or an extended family.
So, let's get into the nitty-gritty of living with in-laws, how to deal with in-laws, and more!
Related Reading: 

10 Tips on How to Maintain Balance in a Relationship
Is it healthy to live in the same house as your in-laws?
First and foremost, this question might be bothering you for a while if living with in-laws is something that may be a reality for you and your spouse soon.
So, let's address it.
Is it healthy though?
There's no direct response to whether it is healthy or not to live with your in-laws. As already mentioned, this is a decision that does have its fair share of pros and cons!
Interestingly, in some cultures, living with in-laws after marriage is actually fairly prevalent!
So, a big reason why you may be feeling intimidated at the idea of living with in-laws is mostly that this may be unfamiliar territory for you and your beloved.
Before you start feeling overwhelmed at the idea of staying with in-laws, let's look at some positives of living with them:
● Husband interacting with parents and/or siblings
If you and your beloved are considering parenthood in the near future, living with in-laws can be a great opportunity to see how your husband interacts with people who are his blood relatives on a daily basis. `
Although you've probably observed your partner's behavior with their friends and other loved ones for short periods, this is going to be a fantastic opportunity to see how they adjust to sharing their space with others.
●
The opportunity to love someone other than each other
Sharing the home with in-laws is also amazing for learning how to share one's space with balance! It's a chance for your hearts to grow and love people other than your significant other.
●
Being mindful and grateful for marriage
Living with your in-laws can also help you and your spouse be mindful and grateful for the time you both spend together (when your in-laws aren't around).
There will probably be more date nights or romantic getaways so that you both can spend time together!
Living with your in-laws: Can it ruin your marriage?
Let's now address the next elephant in the room: does living with in-laws affect marriage?
Yes, it does.
But that doesn't mean that it cannot affect your marriage in a positive way!
From the previous section, you've probably gathered that dealing with in-laws in marriage under the same roof does have its perks.
But, this doesn't mean that there aren't cons to this decision. Here are some potential cons of living with in-laws:
Related Reading: 

How Your Relationship With Your In-Laws Affects Your Marriage
● Imbalanced expectations
If either you and your partner have unrealistic expectations about what it'll be like to live with either of your parents or they have imbalanced expectations of love with you two, things can take an ugly turn.
If you and your in-laws have vastly different belief systems and ideas about how households should be run, then living with in-laws stress can be very real.
● Unwelcome interference is a possibility
Yes, you probably guessed this already but when you're living with in-laws, if they don't understand the concept of boundaries, you might find them interfering between you and your husband.
This can mean trying to take sides during arguments, invading privacy (when you're spending alone time or quality time with your beloved), and so on.
● Physical intimacy and sexual intimacy can get affected
Unfortunately, living with in-laws no privacy can be a reality without healthy boundaries. And even with healthy boundaries in place, it can still (at least initially) feel awkward to be physically and sexually intimate in the house when you know your in-laws are in the same house!
Related Reading: 

15 Essential Tips to Improve Physical Intimacy In a Marriage
How to survive living with in-laws
As you've already seen, a living situation involving the in-laws definitely has a bright side if you know how to handle in-laws. Yes, that's the secret!
You and your beloved definitely need to be well-acquainted with managing in-laws.
Apart from tips and tactics to appropriately handle in-laws, it's also important to consider the reasons that they may be moving in with you and whether it's a long-term decision or a short-term one.
When things do get tough, it's a good idea to remind yourself and your beloved why you both said yes to this.
Related Reading: 

Ways to Make a Strong Decision Together
Living and thriving with in-laws: A how-to guide
Let's get into some proven strategies for thriving with the in-laws:
1. Set healthy boundaries
This is probably the most important tip for learning how to live with your mother in law and father-in-law. Not only are boundaries imperative to a marriage, but it's also important for all such close relationships.
When you set boundaries like knocking before entering the bedroom, not interfering in arguments, not interfering in parenting, and so on, it'll keep the experience of living with one's in-laws pleasant. Some boundaries can be set directly (by talking to them) and some indirectly.
Related Reading: 

15 Must-Have Healthy Boundaries In Marriage
Here are some quick tips on how you can establish healthy boundaries:
2. Steer clear of family arguments
This is a biggie. Don't get into those family arguments. Just don't. Distancing yourself from in-laws is important. You may see that your spouse is getting into arguments with their parents.
It's because of familiarity. Living with their parents can bring out some latent childhood issues or patterns. But don't get involved in this delicate situation.
3. Ask for help
No, this tip isn't about literally asking your in-laws to help with household responsibilities. No. This is about reaching out for support or help for effectively dealing with the in-laws situation.
Asking for help could mean spending alone time with yourself or your partner as often as you need/want it. It might be venting to your loved ones. It might be seeking professional help with your mental health too, through counseling or therapy. Ask for help.
4. Pick your battles by prioritizing
Another reality of living with one's in-laws is that due to the difference in belief systems and values, of course, there will be situations that warrant adjustments. For instance, your in-laws may be in the habit of waking up really early and making smoothies at dawn.
They may also have this habit of entering your bedroom without knocking. Pick the issue that bothers you more and address that. Prioritizing is key. If you bring up anything and everything that bothers you, it'll ruin the peace.
5. Share household chores
Another great way to have a pleasant experience of living with your in-laws is by getting them involved with the housework. It's a great way to help them feel useful and to take some load off of you and your partner.
There's no shame or anything wrong with sharing household responsibilities.
6. Cover some costs
Now splitting costs with in-laws is an important decision that you and your beloved have to decide upon. This tip is a matter of choice. The benefit of implementing this tip is that your in-laws will also feel like they're contributing in some way to the household.
7. Let them cook
Cooking is merely an example. This applies to things that your in-laws may like doing around the house. If they love experimenting in the kitchen and preparing meals, let them handle the cooking responsibility. If they love laundry, let them do it!
8. Make time for intimacy
To not allow the new living situation to negatively impact your marriage, it's crucial to take adequate time for intimacy with your beloved. With healthy boundaries about privacy in place, there's adequate room to keep things exciting sexually!
9. Stop being perfect
Living with in-laws depressed can become an unfortunate and undesirable reality if you burden yourself with unrealistic expectations about impressing them.
You don't have anything to prove to your in-laws. You're already married! Trying to be perfect for them isn't right. It can harm you and your marriage.
10. Be assertive
This is a quality that both you and your beloved have to work on if you're having to live with in-laws. Standing up for your marriage, yourself, your values, morals, and beliefs is essential with in-laws.
Moreover, it's important to do this in a way that isn't aggressive or passive-aggressive. It should be respectful.
Ways to improve your relationship with in-laws
Here are some tips for improving your rapport and relationship with the in-laws:
Be open-minded about them

Show them that you're interested to understand them

Flexibility is important
Conclusion
Living with in-laws may be unchartered territory for you but that doesn't necessarily mean that it's going to be unpleasant. It can be a rewarding experience with the aforementioned tips and strategies!
Share this article on
Want to have a happier, healthier marriage?
If you feel disconnected or frustrated about the state of your marriage but want to avoid separation and/or divorce, the marriage.com course meant for married couples is an excellent resource to help you overcome the most challenging aspects of being married.
More On This Topic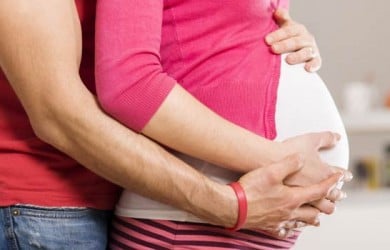 You May Also Like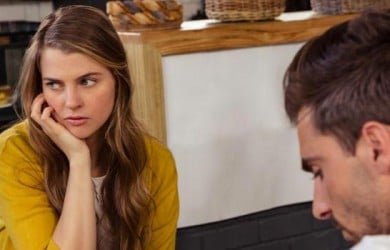 Popular Topics On Married Life