What Is Matriarchy? Is It Possible in the Modern World?
In the world of social structures, matriarchy is a fascinating idea. It means women have the main power and influence instead of men, which is how most societies have been. While some matriarchal societies existed in the past, we wonder if they could work in today's world.
This article explores what is matriarchy, the history of matriarchy, looks at some modern societies with matriarchal elements, and considers if a complete shift to matriarchy is possible and practical in our diverse and complex world.
Let's see if matriarchy has a place in our lives today!
What is matriarchy?
The meaning of matriarchy refers to a social system where women hold primary power and leadership positions, contrasting the common patriarchal structure. In matriarchal societies, women often play central roles in decision-making, governance, and family matters.
While historically rare, some matriarchal examples have been found in different cultures worldwide. In today's modern world, the concept of matriarchy remains a subject of curiosity and debate.
However, it is essential to recognize that matriarchy meanings are complex and influenced by various factors.
Understanding matriarchy's historical context and its potential implications in contemporary society can offer valuable insights into our evolving perceptions of gender roles and power dynamics.
The role of women in matriarchal societies
In matriarchal societies, women play fundamental and influential roles, occupying central positions in various aspects of life.
Unlike in patriarchal systems, where men traditionally hold power, matriarchal societies prioritize women's leadership in decision-making, governance, and family matters. Women often act as the primary caregivers, passing down knowledge, traditions, and values through generations.
Their contributions extend beyond the household, as they actively participate in economic, political, and spiritual activities. The role of women in matriarchal societies reflects a holistic approach to community building, fostering cooperation, and emphasizing nurturing qualities.
Their involvement shapes a unique social fabric that challenges conventional notions of gender roles and authority.
What are the characteristics of matriarchy?
Matriarchy is a social system in which women hold primary positions of power and influence. While matriarchal societies have been relatively rare throughout history, some characteristics of a matriarch:
1. Women in leadership
In matriarchal societies, women typically occupy leadership roles in various aspects of community life. They play central roles in decision-making, governance, and resolving conflicts.
This contrasts with patriarchal societies, where men traditionally hold positions of power.
2. Matrilineal descent
Matriarchal societies in history often follow a matrilineal descent system, where family lineage is traced through the mother's line. This means inheritance, property, and social status are passed down from mother to daughter, reinforcing the importance of women in the social structure.
3. Economic empowerment
Women in matriarchal societies are actively involved in economic activities and often control key economic resources. They engage in agriculture, trade, and craft industries, contributing significantly to the community's economic well-being.
4. Cooperative social structure
Matriarchal societies tend to emphasize cooperation and communal decision-making.
Collective decision-making processes ensure that various voices are heard, promoting social cohesion and harmony within the community.
5. Spiritual and religious significance
Women hold essential roles in the spiritual and religious practices of matriarchal societies. They are often priestesses or spiritual leaders, guiding the community's rituals, ceremonies, and religious beliefs.
Female deities and divine feminine principles frequently play central roles in the spiritual framework of these societies.
The challenges and benefits of living in a matriarchal society
Living in a matriarchal society presents both challenges and benefits that shape individuals' experiences and the overall dynamics of the community.
Just like any other societal system of operation, matriarchy too has certain challenges that it faces. Here are some of them:
1. Gender role reversal
In matriarchal societies, men may face challenges related to adjusting to non-traditional gender roles. As women hold more power and authority, some men might struggle with the shift in societal expectations and roles traditionally assigned to them.
2. Balancing power
Ensuring a fair balance of power between genders can be challenging. While women may have more influence in decision-making, maintaining inclusivity and equal participation from both genders is crucial to avoid marginalization or resentment.
3. External pressures
Matriarchal societies might encounter opposition from external patriarchal cultures that may not understand or support their social structure. This could lead to conflicts and challenges in maintaining their unique way of life.
4. Family dynamics
With matrilineal descent, the focus on maternal lineage may place greater importance on the mother's role in the family. This emphasis could impact relationships between fathers and children, potentially leading to complexities in family dynamics.
5. Stereotypes and misconceptions
Matriarchal societies may face stereotypes and misconceptions from outsiders who might perceive them as overly dominant or exclusionary towards men. Overcoming such prejudices can be an ongoing challenge in promoting understanding and acceptance.
Matriarchal society, although not the norm everywhere, also comes with its own set of benefits that we must be conscious of. Here are some of them:
1. Gender equality
The matriarchal family often promotes more balanced gender relations, nurturing greater gender equality and challenging traditional gender norms. Women's empowerment can lead to enhanced decision-making capabilities and improved opportunities for both genders.
2. Nurturing and care
The emphasis on women's leadership in matriarchal societies often highlights nurturing qualities, which can lead to more inclusive and compassionate community governance.
3. Diversity of perspectives
With more women in positions of power, matriarchal societies may benefit from a wider range of perspectives and approaches to problem-solving, fostering creativity and innovation.
4. Reduced gender-based violence
Matriarchal societies tend to have lower rates of gender-based violence as power imbalances between genders are minimized, leading to more harmonious relationships.
5. Social cohesion
The emphasis on cooperation and communal decision-making in matriarchal societies can cultivate strong social bonds and a sense of unity, leading to a more tightly-knit community.
Difference between matriarchal and matrilineal societies
Matriarchal and matrilineal societies are often used interchangeably, but they refer to distinct social systems with different principles governing power, inheritance, and family structures.
In a matriarchal society, women hold primary positions of power and authority. Women typically occupy leadership roles in decision-making, governance, and family matters. The emphasis is on female leadership and the recognition of women's contributions to the community.
Matriarchal societies challenge traditional gender roles and prioritize women's empowerment.
However, men can still play significant roles in various aspects of life, and society aims to achieve a balanced power dynamic between genders. Examples of historically known matriarchal societies include the Mosuo people of China and some indigenous groups in India.
In a matrilineal society, descent and inheritance are traced through the mother's line. Family lineage, property, and social status are passed down from mother to daughter.
While men might still hold positions of authority and decision-making, lineage and inheritance follow the matrilineal pattern.
Matrilineal societies are often associated with agricultural societies, where women played crucial roles in cultivating and passing down agricultural knowledge.
The Minangkabau of Indonesia and certain tribes in Kerala, India, are examples of societies that practice matrilineal descent.
Here are the key differences between matriarchal societies and matrilineal societies:
1. Authority and decision-making
Matriarchal: Women hold primary authority and leadership roles.
Matrilineal:

Women may have influence but may not necessarily hold primary leadership positions.
2. Lineage and inheritance
Matriarchal:

Inheritance and power transfer from mother to daughter.

Matrilineal:

Lineage and inheritance are traced through the maternal line.
3. Prevalence
Matriarchal:

Relatively rare and often associated with specific indigenous cultures.

Matrilineal:

More widespread, found in various cultures and regions.
4. Focus of power
Matriarchal:

Women have power across multiple domains of life.

Matrilineal:

Power is concentrated within the maternal family lineage.
5. Cultural expression
Matriarchal:

Often accompanied by specific rituals and beliefs that empower women.

Matrilineal:

May have unique cultural practices but not necessarily centered on empowering women in all aspects.
Examples of matrilineal and matriarchal societies around the world
Through matriarchy examples in history, learn how women's roles, power dynamics, and inheritance differ in these unique cultural systems around the world.
1. Matrilineal societies
Minangkabau (Indonesia): The Minangkabau people follow a matrilineal system where property, land, and wealth are inherited through the female line.

Khasi (India): The Khasi tribe in Meghalaya, India, practices matrilineal descent, and property passes from mother to daughter.

Akan (Ghana): Among the Akan people, lineage and inheritance are traced through the maternal line, with women having significant economic and social roles.
2. Matriarchal societies:
Mosuo (China): The Mosuo society is often described as matriarchal, with women holding key decision-making positions and inheriting property.
In this video, know the extraordinary world of Mosuo's last matriarchy, where women hold power, traditions thrive, and gender roles are flipped:
Bribri (Costa Rica): The Bribri indigenous community exhibits matriarchal tendencies, with women taking leadership roles in spiritual and social matters.

Awa-Kwaiker (Colombia): The Awa-Kwaiker society is known for women's active participation in governance and community affairs, reflecting matriarchal elements.
Commonly asked questions
Explore the frequently asked questions (FAQs) about what is a matriarchal family and related concepts. Learn about how to define matriarchy, examples of matriarchy, power dynamics, and the difference between matriarchy and matrifocality.
Does a matriarch have to be a mother?
A matriarch traditionally refers to a female head of a family or a community. While matriarchs are often mothers, it's not an absolute requirement.
Any influential and respected female figure within a family or society can be considered a matriarch, regardless of biological motherhood.
What is the brief history of matriarchy?
Matriarchy is a social system where women hold primary power and leadership roles. While theories suggest its existence in ancient cultures, historical evidence is limited. Most human societies have been patriarchal.
The concept of matriarchy has been debated among scholars, and its concrete historical existence remains a subject of ongoing research.
Are matriarchal societies the opposite of patriarchal societies?
Yes, matriarchal societies are considered the opposite of patriarchal societies.
In a matriarchal system, women have more prominent roles in leadership, decision-making, and social organization, while in patriarchal societies, men typically hold positions of power and authority.
Does matriarchy mean that men have no power or influence?
In a matriarchy, women have a more central role in governance and decision-making, but it doesn't necessarily mean men have no power or influence.
Matriarchal societies may still value the contributions and perspectives of men, and power dynamics can vary within different matriarchal systems.
What Is matrifocality, and how is it different from matriarchy?
Matrifocality refers to a family structure centered around the mother or maternal figure. It doesn't necessarily imply a matriarchal society, as it can coexist with different social systems.
Matrifocal families prioritize the maternal lineage and often involve extended kin networks with strong bonds to the mother's side. Matriarchy, on the other hand, pertains to broader societal organization and power dynamics.
Conclusion
Understanding what is matriarchy and related systems are is not simple. While there might not be much historical proof of what a matriarchal society looks like, it's essential to understand matrifocality, which focuses on mother-centered families.
These the importance of women in leadership roles. By talking openly and researching further, we can better understand these interesting subjects.
Share this article on
Want to have a happier, healthier marriage?
If you feel disconnected or frustrated about the state of your marriage but want to avoid separation and/or divorce, the marriage.com course meant for married couples is an excellent resource to help you overcome the most challenging aspects of being married.
Learn More On This Topic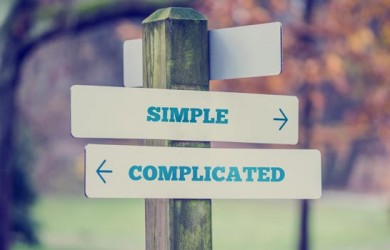 You May Also Like