9 Modern Romance Ideas for Busy Couples
Modern romance is quite different from romance a few decades, or even a few years ago. With people marrying later, or not at all, hectic work schedules, and modern extended and stepfamilies, romance is changing.
Sometimes it can be hard to find time for lengthy romantic dinners or trips away. A busy life doesn't mean romance has to take a back seat, however!
You can have a very modern romance, no matter how busy you are. If you want to inject a little modern romance into your hectic life, try out some of these simple romantic ideas for couples.
1. Leave each other notes
However busy you are, modern romance indeed allows you some of these exciting yet time-saving romantic things to do.
A romantic note only takes a few moments to compose, but will really brighten your partner's day. Write down some sweet nothings telling them how much you love them. Make a list of things you adore.
Perhaps you could write them an IOU for a date night, shoulder rub, or bath together. Leave a note tucked in their lunch bag, briefcase or purse, or inside their care windscreen.
These romantic ideas for her are bound to sweep your beloved off her feet.
2. Take a stroll in the park
This is indeed one of the idyllic romantic evening ideas for couples.
A stroll in the park is a little shot of old fashioned romance that fits into a busy modern life. All you need is an hour of free time and each other. Find a local park, nature reserve or seashore, and stroll hand in hand, enjoying each other's company.
For added romance, pack a simple picnic of fresh fruit, cheese, and wine. Look out for free events in your local park – what could be more romantic than a stroll while a band plays?
3. Create a private blog
This is one of the exciting romantic couple activities that ideally entails modern romance.
Take your romance online with a private blog just for your partner. Sign up to a free service such as Tumblr or Livejournal, create a password-protected blog, and write them a little note with the password and address.
Use your blog to write down memories of the two of you, tell them what you love about them, or make romantic plans for the future.
This romantic activity is the perfect getaway that you can access when you are stressed, bored, or when you simply feel like visiting the nostalgic lane.
4. Cook a meal
Give your busy modern life some extra modern romance by turning everyday chores into opportunities for a little couple time. Instead of ordering takeout or cooking the same old dishes, get together for a romantic cooking session.
Check out your local farmer's market or artisan store for delicious, fresh luxury ingredients, and bring them home. This romantic activity can help you spend some time together in the kitchen, concocting something special.
Watch this video to improve your skills for a healthy romantic relationship:

A massage is a quick and easy way to boost couples' romance and physical intimacy. If one or both of you has had a hard day, set aside half an hour to give each other a back and neck rub.
Splash out on some gorgeous scented oils, light some candles, put on some relaxing music, and let your troubles go.
A massage will leave you both feeling relaxed, while the touch and physical closeness will rekindle the flame and leave you feeling closer than ever.
6. Make a playlist
Show your partner you care with their very own playlist. You can use an online service such as Napster or Spotify, to create a list of songs just for them. They can listen to it wherever they are.
Put together a playlist of songs you know they love, or songs that are important to the two of you. Or why not make a playlist of number one songs on their birthday every year, for a musical look back at their life?
These simple romantic ideas for him will hardly take any time and energy. But your boyfriend will appreciate your loving gesture as this is something they would have never done of their own.
7. Work out together
Get fit and spend some time together with a shared workout. Don't worry – your partner doesn't have to see you sweating it out at the gym! Pick a fun activity to do together, such as swimming, jogging, dancing, or ten pin bowling.
Exercising together will release endorphins, which make you feel good and give you some valuable bonding time too. Stop off on the way home for coffee and some time spent enjoying each other's company.
8. Send a saucy text
One of the modern romance ideas that most of the young couples would agree to is sending a saucy text message when your partner least expects it. This is going to leave your loved one beaming with joy.
A quick text message is the ultimate modern way to make sure you are on your partner's mind. No matter how busy you are, you can make time to send a quick text. Your partner will love being reminded that you're thinking of them.
Melt their heart with some seriously romantic texts, or get a little saucy to whet their appetite for later. Your partner's day will be so much more interesting, thanks to you.
9. Have a lunch date
If you work close enough to each other, have a lunch date. Take a bagged lunch to a nearby park or city square, or grab a bite to eat in your favorite cafe.
Even if you find these romantic couple's activities to be cliched, these ideas very much cater to the concept of modern romance. Just about half-hour lunch is good enough for a bite to eat, a chance to catch up with each other, and some stolen kisses.
Seeing each other in the middle of your workday will feel like a mini date and give you a warm glow to get you through the afternoon.
Being busy doesn't have to put a stop to the romance in your life. You can certainly try out a few of these modern romance ideas for married couples or couples in general.
These romantic activities for couples can help you keep your relationship healthy and your partner happy, no matter what life throws at you each day.
Share this article on
Want to have a happier, healthier marriage?
If you feel disconnected or frustrated about the state of your marriage but want to avoid separation and/or divorce, the marriage.com course meant for married couples is an excellent resource to help you overcome the most challenging aspects of being married.
More On This Topic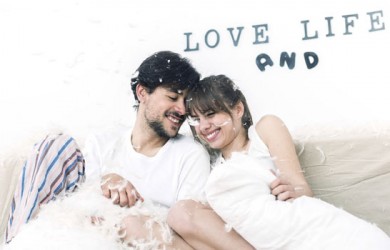 You May Also Like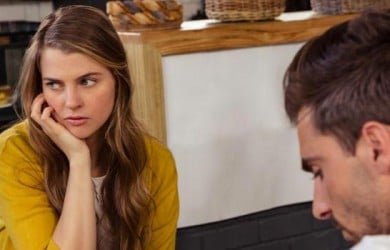 Popular Topics On Married Life