9 Ways to Overcome the Cultural Differences in Marriage
Marriage between individuals from different backgrounds brings unique challenges. Understanding and addressing marriage cultural differences is crucial for a harmonious relationship. In this article, we explore the impact of cultural differences in marriage and provide practical ways to overcome them.
What are cultural differences in marriage?
Cultural differences in marriage encompass diverse beliefs, traditions, and practices related to gender roles, family dynamics, ceremonies, and expectations, shaping unique marital experiences across cultures.
Marriage is the coming together of two people, each of whom brings their own unique cultural heritage into the union. These cultural differences in marriage might include things like values, customs, beliefs, modes of communication, and even expectations pertaining to the partnership itself.
So the first step in constructing a solid foundation in culture and weddings is to become aware of and respectful of the differences between the two cultures. You have to understand this is important as it will then form the foundation of your married life.
How does culture affect marriage?
Cultural differences in marriage can have a significant impact on many elements of a married couple's life together. Because every culture has its own set of communication patterns, conventions, and expectations, failure to fully comprehend these cultural differences in marriage can result in misunderstandings and disagreements.
In addition, the procedures through which decisions are made might vary, depending on factors such as cultural norms and hierarchies, as well as the parenting styles and roles that exist within the family. All of these aspects play a part in the one-of-a-kind dynamics that a cross-cultural wedding entails.
What are the effects of cultural differences in marriage?
Cultural differences in marriage can often lead to a myriad of challenges within a marriage, including misunderstandings, conflicts, and struggles to grasp each other's perspectives and expectations. Successfully bridging these gaps requires an open-minded approach, adaptability, and a genuine willingness to learn from one another.
Embracing cultural diversity can be a transformative experience that enriches the cultural differences in relationships, fosters mutual understanding, and encourages personal growth. By fostering effective communication, embracing new traditions, and cultivating a spirit of compromise, couples can proactively navigate cultural differences and build a stronger, more harmonious marriage.
9 ways to overcome cultural differences in your marriage
Navigating weddings in different cultures can be both enriching and challenging. In this section, we explore nine effective strategies to help couples overcome these cultural differences in marriage and foster harmony in their relationship.
1. Cultivate open communication
In order to overcome cultural barriers, it is crucial to cultivate an environment of open and honest communication.
Creating a safe space where both partners can freely express their thoughts, concerns, and aspirations without fear of judgment or backlash is essential along with, encouraging attentive listening and practicing empathy allows for a deeper understanding of each other's perspectives without jumping to conclusions.
Effective and clear communication builds bridges across cultural divides, fostering trust, and establishing a solid foundation of understanding. By prioritizing open dialogue, couples can triumph over cultural differences and strengthen their bond in a meaningful way.
2. Embrace cultural learning
Navigating cultural disparities in marriage requires a proactive approach of embracing cultural learning. It is crucial to genuinely show interest in each other's cultures, traditions, and practices, actively seeking opportunities to learn and understand them better.
Engage in cultural activities together, celebrate holidays as a united front, and explore shared experiences along with immersing yourselves in each other's cultures, you and your spouse will gain a deeper knowledge and appreciation for your respective backgrounds.
This mutual exploration fosters a sense of respect, connection, and a stronger bond; thus as a couple opens the door to a rich tapestry of experiences, allowing you to grow together while embracing the beauty of your diverse backgrounds.
3. Educate yourself about all facts
In the journey of bridging cultural gaps, proactively engaging in learning and educating each other's cultures becomes paramount.
Expand your knowledge and understanding by delving into resources such as books, seminars, or online classes that focus on intercultural relationships and through these valuable sources, you can gain insights into the historical, social, and cultural contexts of your spouse's culture, equipping you with tools to navigate potential obstacles.
Embracing the opportunity to learn about your partner's heritage not only enhances your appreciation for their background but also fosters empathy and a deeper connection. By actively seeking knowledge, you lay the foundation for a more harmonious and inclusive marriage that celebrates the richness of your cultural diversity.
4. Build mutual respect
A successful marriage with different cultures must be built on a foundation of mutual respect for each partner's heritage. Avoid preconceptions, judgments, or demeaning attitudes.
Instead, you should work on developing an appreciation for the depth and variety that the cultural distinctions that exist inside your partnership provide. Recognize that all cultures have important things to contribute, and look for common ground that honors and incorporates both points of view.
5. Find common values
A strong connection may be formed within a cross-cultural marriage by locating and concentrating on shared ideals and principles. Despite the fact that marrying into a different culture exists, people from different backgrounds frequently have similar values, ideals, and goals regardless of their differences.
Discovering and emphasizing these shared values as guiding principles in your relationship may provide a firm foundation for making decisions and finding solutions to problems.
6. Establish understanding and adaptability
When managing cultural differences, it is necessary to demonstrate both flexibility and a readiness to compromise. Maintain an open mind regarding the possibility of lowering your expectations and locating a compromise that takes into account both ethnic traditions.
Find innovative solutions that respect and mix the traditions and customs of both of your families, so establishing a peaceful balance that is distinctive to your partnership.
7. Learn to be sensitive to other cultures
In order to successfully navigate cross-cultural marriages, cultural awareness is essential. A lot of consideration should be given to cultural sensitivities as well as potential points of contention.
It is important to get an awareness of cultural norms, customs, and taboos in order to avoid offending your spouse accidentally and to prevent misunderstandings. In order to foster a friendly and welcoming atmosphere, it is important to exercise sensitivity in all aspects of communication and interaction, including humor.
8. Seek help
Counseling that specializes in multicultural issues or couples' issues may be of tremendous assistance in the process of overcoming obstacles. A knowledgeable expert may offer direction, act as a mediator, and supply the tools necessary to effectively traverse cultural differences.
They are able to assist you in recognizing particular problems, provide solutions for efficient communication, and foster constructive discourse in order to close cultural barriers.
9. Embrace change and the process of gearing up
Consider the process of bridging cultural gaps an opportunity for your own personal development and evolution as an individual. Take the opportunities presented by the difficulties to broaden your horizons, increase your cultural savvy, and strengthen your bond with one another as a pair.
Having a growth mindset gives you the capacity to face challenges with resilience and adaptation, which ultimately helps you to enhance your relationship over time.
Additional questions
In the FAQ section, we address common concerns and provide valuable insights on embracing cultural differences and finding common ground in a marriage in different cultures and religions. Discover practical answers to questions about navigating cross-cultural relationships and overcoming challenges that arise from cultural diversity.
How can couples embrace cultural differences and find common ground in their marriage?
Accepting one another's cultural quirks demands maintaining open lines of communication, treating one another with respect, and being willing to pick up new skills from one another. Discovering values that are shared, learning to compromise, and developing cultural sensitivity are all necessary steps in the process of finding common ground.
Celebrating each other's distinctive cultural upbringings while also laying the groundwork for a strong marriage may be accomplished via the cultivation of an atmosphere that is respectful, curious, and understanding.
What are some common challenges faced by couples in cross-cultural marriages?
Navigating marriages between individuals from different cultures can present various challenges, including barriers to communication, disparities in family dynamics, competing traditions, and contrasting social expectations.
In addition to linguistic hurdles, divergent religious views, values, and cultural norms can also pose potential obstacles; however, by fostering open communication, embracing cultural learning, and seeking guidance from others, couples can successfully overcome these hurdles.
By addressing these challenges head-on, couples can create a strong foundation for their relationship, fostering understanding, respect, and appreciation for each other's backgrounds. Through mutual effort and a willingness to learn and adapt, couples can build a harmonious and enriching partnership that celebrates the beauty of cultural diversity.
For a better understanding, you could try watching this video on navigating cultural differences in a marriage:
Embracing and complementing the differences
Overcoming cultural differences in marriage requires patience, understanding, and active engagement. By embracing open communication, cultural learning, mutual respect, and seeking support when needed, couples can build strong and thriving relationships that celebrate their unique cultural backgrounds.
Embracing diversity can enrich their marriage and create a harmonious bond that transcends cultural boundaries. Through continuous learning of marriage advice, one can grow to find common ground; couples can overcome challenges and create a lifelong journey of love, understanding, and connection.
Share this article on
Want to have a happier, healthier marriage?
If you feel disconnected or frustrated about the state of your marriage but want to avoid separation and/or divorce, the marriage.com course meant for married couples is an excellent resource to help you overcome the most challenging aspects of being married.
Learn More On This Topic
You May Also Like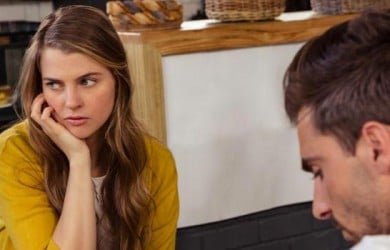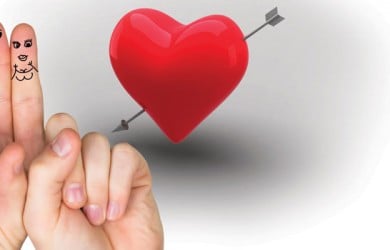 Popular Topics On Married Life