Importance of Intergenerational Relationship – 5 Things to Remember
Aging parents play a key role in families but also need to remain socially connected. In the US, it is estimated that 15.2% of the population is 65 years or older. Therefore, it is crucial to promote relationships between older and younger generations.
What, though, does this have to do with intergenerational relationships? In this article, we will seek to understand an intergenerational relationship, its benefits, and how to build one successfully.
What is an intergenerational relationship?
What is an intergenerational relationship? Simply put, intergenerational relationships are chains of relationships between individuals of different ages.
This can include ties between parents, children, and grandchildren. Other times, it can include great-grandchildren.
These relationships benefit each family member, from the oldest to the youngest. The younger generation can benefit from the experience of the older adults, while the older generation can benefit from social connections while engaging with the children.
Tips for building an intergenerational relationship
Members of a family can benefit from each other no matter their age. Here are tips for enhancing intergenerational relationships between older and younger generations.
1. Engage in intergenerational activities
There are many activities that members of the extended family can participate in to strengthen their connections.
The older adults can read books and tell jokes to the children while the younger generation can teach their elders to play modern devices like video games.
2. Find common hobbies and interests
You and other family members can find common hobbies or interests that all of you can do together. Make sure you find something suitable for the different generations involved so everyone can contribute.
The best thing about this is that you can learn from each other, whether old or young.
3. Learn to compromise
There is no denying a difference in the beliefs and values between the older and the younger generations. Therefore, compromise is necessary to prevent disagreements and to hurt each other.
Five benefits of intergenerational relationships
In general, intergenerational relationships are key to bridging the gap between different generations. Here are some of the most recognized benefits of intergenerational relationships.
To understand the value of intergenerational relationships, watch this video.
1. Strengthens families
From the intergenerational relationship definition, it is evident that this relationship goes a long way in strengthening family ties.
Both older and younger generations can get involved in many activities to help strengthen their families, including storytelling, telling about your culture, and more.
For instance, you can schedule family nights where the elders read books and tell jokes to the children while the younger children teach the older adults how to play the latest games.
These activities build enriching intergenerational connections that can strengthen family relationships for years.
Related Reading: 

Can a Pet Help in Strengthening Family Bonds?
2. Brings a sense of identity
Children who experience close intergenerational ties are more likely to understand who they are and where they come from. This kind of relationship makes children feel special because of the presence of a loving and caring adult in their lives.
Through their experience, an older adult can offer a safe space for the child to confide in. In the long run, the children are more likely to develop high self-esteem and confidence. This will help them withstand peer pressure and attain great grades in class.
3. Provides a unique perspective on life
The other benefit of intergenerational relationships is that it allows both the older adults and the young ones to gain a different perspective on life.
For instance, the older generation can leverage their wisdom and experience in life to help the younger generation make better decisions in life. Furthermore, they can use their experience to establish values and norms for their families.
On the other hand, the younger generation is known for being vibrant, and their outlook on life is quite different from their elders. By engaging with children, older adults get energized and experience more joy and happiness.
Furthermore, studies show that participating in intergenerational activities improves older adults' mental health and memory. Those who have dementia can also experience positive effects.
Related Reading: 

How Perspective Helps Your Relationship Grow
4. Promotes support
Young parents can sometimes have a hard time raising the younger generation by themselves. This is where intergenerational relationships come in handy since older adults can become part of their children's and grandchildren's lives.
Older adults can fulfill the role of a parent to support their grandchildren and teach them useful skills and values. This interaction can also benefit young parents since it can help improve their relationship with their older parents.
5. Promotes a better community
One way to make the community a better place is by improving intergenerational relationships. When older, middle, and lower generations coexist together, they all benefit physically and emotionally.
It can also help improve the quality of life and attitudes in older adults and the younger generation, leading to a more fulfilling life.
As children benefit from the great experience of their elders, older adults enjoy improved social interactions by actively engaging with younger people. In the end, this creates a better community for all.
Four Rs to know about the intergenerational relationship
According to social scientists, there are 4 Rs that help to contribute to a healthy intergenerational relationship. Here is an overview of each one of them.
Responsibility
Developing a sense of responsibility for the older generation is one method to improve intergenerational relationships. Younger and adult children need to offer assistance and care to the older generation and improve their quality of life.
Depending on the needs of the older adult, the younger generation can offer socioemotional and financial support.
They can also undertake tasks that help with the older adult's daily living, including cleaning their house, mowing the lawn, and more.
Respect
For an intergenerational relationship to be successful, there is a need for respect for the older generation by the younger generation. Usually, the younger generation may not initially value relationships with older family members.
However, this tends to change when the younger generation starts to experience the joy and challenges of life's events like marriage and parenthood. This promotes a renewed respect for the elders and their relevance in the family.
Reciprocity
Intergenerational relationships are characterized by reciprocity, where the younger generation supports the older generation while the older generation helps the younger generation.
While it is expected that younger generations provide emotional and financial support to their aged parents, older persons should offer love and attention to their grandchildren.
This eases the burden on their children, and each party benefits from this kind of relationship.
Related Reading: 

What Are Reciprocal Relationships and Ways to Practice Them
Resilience
Change is inevitable, and this is no exception for families. Things like divorce and intermarriage can occur in families and these are bound to affect intergenerational relationships.
According to a study done by Johnson in 1988, it was established that there were different kinship patterns in middle-class families after divorce. The study also found that paternal parents reported decreased support in these families.
Another study, however, done by Johnson & Barer in 1987 found that paternal grandmothers increased their kinship networks.
In this case, the grandmothers dealt differently with divorce by adding networks with new daughters-in-law and maintaining contact with former daughters-in-law.
Related Reading: 

15 Tips to Build Resilient Relationships
FAQs
Here are some frequently asked questions about intergenerational relationships.
What factors affect intergenerational relationships?
There is no denying that intergenerational relationships are beneficial for older, middle, and younger generations. However, several factors can affect this relationship, as we see below.
The technology gap between the older and younger generations can affect intergenerational relationships. The younger generation is more technology savvy and conversant with social media trends.
This is, however, quite different for the older generation, who may have had time to catch up with technology.
For example, most grandparents find it disrespectful when their grandchildren spend considerable time on their phones and other gadgets. Thus, this technology gap can be a challenge and cause a lot of differences.
Differences in life goals
The younger generation is more vibrant and is willing to take risks. Their life goals and ambitions are quite different from those of the older generation.
This is also true for careers and education since children are more open and experimental when choosing courses and career paths.
To help foster an intergenerational relationship, it helps if both the older and younger generations talk together about their life goals. They should try understanding their goals and passions and use their experience to achieve common ground.
Respect, or lack of it, can greatly impact relationships between older adults and the younger generation.
This aspect can be improved by developing understanding among both sides, where children appreciate and support their elders, and older individuals trust their children's decisions.
How are intergenerational relationships?
Generally, intergenerational relationships are connections between aging patriarchs, matriarch parents, and younger generations. The relationships offer many benefits, including preserving family ties and traditions.
There are many ways of building intergenerational relationships, including participating in intergenerational activities.
The takeaway
Developing intergenerational relationships between younger and older family members are key to improving social growth and learning.
The intergenerational model strengthens mutual relationships between both parties and society. It helps to breach the gap between the generations and improve their intergenerational connections.
Share this article on
Want to have a happier, healthier marriage?
If you feel disconnected or frustrated about the state of your marriage but want to avoid separation and/or divorce, the marriage.com course meant for married couples is an excellent resource to help you overcome the most challenging aspects of being married.
More On This Topic
You May Also Like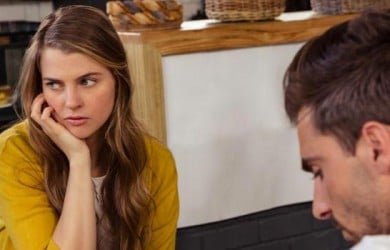 Popular Topics On Married Life