10 Things to Keep in Mind When Planning a Mutual Divorce
Divorce is hardly mutual.
Most of the time one spouse breaks the news to the other leaving them in a shock filled with emotions, anger, and heartbreak. However, before even deciding to get a divorce both spouses are aware of how bad their marriage is getting and how it is falling off the right track.
In times like this, the wife and husband do have a light conscience of throwing in the towel by getting a divorce without this "D' word ever being discussed.
When one partner approaches the other, who is aware of the state of their marriage and asks them for a divorce, both might agree to this decision without fighting; this is known as a mutual divorce.
When getting a mutual divorce, there are some important tips to remember.
There is no doubt that mutual separation can be a very difficult decision but with some smart tips, you can make sure that life after the divorce is pleasant and not difficult for you to manage.
Related reading: 

7 Reasons Why People Get Divorced
What is a mutual divorce?
Mutual divorce is a type of divorce in which both spouses agree to end their marriage. Mutual divorce is different from traditional divorce, which is when one spouse files for a legal separation and requests that the marriage be dissolved later in court.
In order to file for a mutual divorce, both parties must agree to end the marriage. No court is required to dissolve the mutual divorce, but the parties may choose to draft a settlement agreement to outline the terms under which they will live apart.
The details of these agreements will vary based on the specific circumstances surrounding each couple's divorce.
How to get a mutual divorce?
Here are a few steps for getting a mutual divorce.
First, you and your spouse should decide that you would like to get a divorce.

Next, when it comes to how to apply mutual divorce, you will need to come up with a settlement agreement outlining the terms of your divorce.
These terms will include things like how you will divide your property, how often you will pay support and how much you will pay, and how custody of your children will be decided. This can be done with the help of an attorney or a mediator.
Finally, you and your ex-spouse will sign an

agreement

that details the terms of the divorce, including child support and alimony. Once the agreement is signed, it will be a conclusion of divorce.
10 things to keep in mind when planning a mutual divorce
Keep on reading to gather some tips on the mutually agreed divorce:
1. Both parties must be in agreement regarding the decision to get divorced
No one should be forced into filing for a mutual divorce. Make sure you both talk openly and honestly about your relationship and whether or not it can still work. If your relationship isn't working anymore, or if you can't be together as a couple, then it may be time to end the marriage.
Remember that the decision to get divorced is one that shouldn't be taken lightly, so be sure you're truly ready to face life as a single person before moving forward.
2. You need to have a fair division of property
Before moving forward with a mutual divorce, make sure you come to an agreement on how to handle the distribution of your assets, including your home, cars, and other property. If you have children from a previous marriage, consider how they would fit into your new arrangement.
Keep in mind that all assets are subject to division, even things that aren't technically considered "property" like retirement accounts and insurance policies.
If you are able to come to an mutual divorce agreement with your spouse on these matters, you may qualify for a mutual divorce and be able to move forward with the mutual divorce procedure more quickly.
3. Go for a peaceful divorce
When it comes to divorce, there are plenty of choices to choose from. You can lash out at one another in court even when you both agree, and the divorce is mutual.
You may have anger against your spouse, and you might hate them or choose this decision and hate yourself for agreeing, but it is better that you remain civil and keep the mutual divorce process very peaceful especially if you have children.
Related Reading: 

10 Peaceful Ways to Divorce With Dignity
4. Get organized
When getting a divorce, there will be plenty of decisions that you will have to make. These significant decisions will affect your life as well as your children's when the divorce is done.
The more organized you are on these decisions, the easier you will be able to negotiate and the faster settlement agreement there will be.
If you hire a divorce professional to help you guide you through it all, then they will take you through a process to help you prepare yourself financially. This professional will make sure that when divorce negotiations come through you are all ready and prepared.
Try to sit down with your spouse and make a list of the debts you both have incurred and the assets you have together.
Gather the copies of financial records such as bank account statements, credit card statements, retirement accounts, insurance policies, car loan statements, mortgage statements and more.
Try to sit down and create a partial budget to understand what your monthly budget was when you were living together, and what your monthly expenses will be once you get divorced and no longer live under the same roof.
It is also unwise to negotiate without a divorce lawyer since you might agree to give up things that will be necessary for you in the future.
5. Take responsibility
Divorce can be very overwhelming.
Most divorcees want to crawl in their beds, shut their ears and go to sleep as if nothing is happening. But they are also aware that this will not change anything.
If divorce is inevitable, then it is time that you start to take your own responsibility.
Listen to your divorce lawyer but also make your own decisions. The easiest way to go through a divorce is to be active and take part even if you did not initiate it. This will help you in reaching a good settlement and be less costly.
6. Find support
It is important that you remember during this time that you are not alone. When you are able to control your emotions, you can be better prepared to handle the divorce.
Related Reading: 

How to Ask for Support From Your Partner When You Need It
7. Avoid arguing
Avoid arguing about your past troubles and the wrong you both did with your spouse and instead hire a therapist.
8. Discuss how they want to receive the paperwork
Once you have decided to divorce your spouse, discuss how they want to receive the paperwork. Don't just hand it to them in their workplace or in front of their friends.
Try reading some books on how to talk to your kids.
Before dragging your kids in it, try reading some books on how to talk to your kids before getting a divorce. This is important because shocking them with this decision will make them weak in their studies.
Related Reading: 

How to Get a Divorce Certificate
9. Try reading some books on how to talk to your kids
Before dragging your kids in it, try reading some books on how to talk to your kids before getting a divorce. This is important because shocking them with this decision will make them weak in their studies.
10. Give each other respect
This process can be very painful but try to give each other respect and dignity.
Decide on what parts of the relationship you want to maintain with your spouse and let them know.
The last thing to keep in mind when getting a divorce is to focus on the bigger picture. There is no winning in divorce, but if you focus on your future and your children instead of your past, then you will have a better chance of reaching a settlement in your favor.
Related Reading: 

7 Tips for Surviving Divorce
More notes on mutual divorce
Divorce can be an uncomplicated process given both partners are willing to go through it in a planned way and on agreeable terms. Check out further queries on mutual divorce:
Can we get a mutual divorce immediately?
There are some situations where you can get an immediate mutual divorce based on the agreed terms of the settlement.
This is called an uncontested divorce. It can help eliminate some of the stress and confusion of a long and drawn-out legal battle. However, it is up to you and your spouse to agree on the terms of your divorce before the process can begin.
However, you may also want to consider save my marriage course if you think your marriage can be saved. This course will teach you how to communicate better with your partner so you can find ways to resolve issues and repair your relationship.
What is the best month to get divorced?
It depends on what you agreed to in your written settlement agreement or divorce decree. In some cases, this can be on the same day that you sign the agreement or the decree is issued by the court.
When it comes to the best month to get divorced and how long does a mutual divorce take, it is important to consider your situation and what works best for you and your family.
Check out this video on common reasons for divorce:
Takeaway
To sum up the article, it's important to know all of your options if you're considering getting a divorce. Mutual divorces can make the process easier on everyone involved by eliminating the need for a contested court battle.
As long as you are prepared to face life as a single individual after the divorce is finalized, it can be a great option for you and your family.
Share this article on
Want to have a happier, healthier marriage?
If you feel disconnected or frustrated about the state of your marriage but want to avoid separation and/or divorce, the marriage.com course meant for married couples is an excellent resource to help you overcome the most challenging aspects of being married.
Learn More On This Topic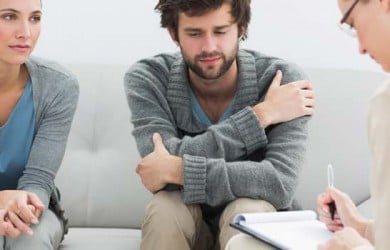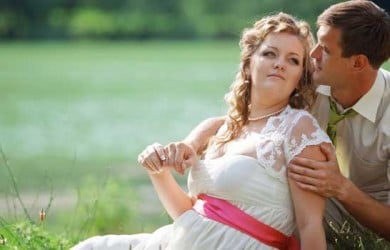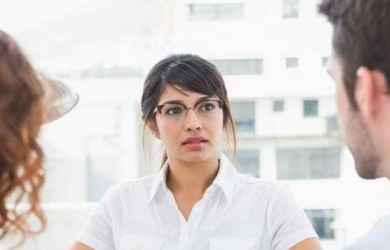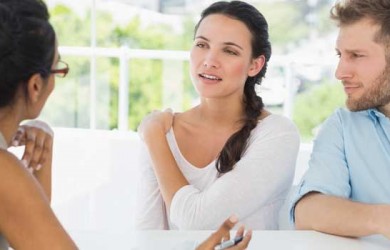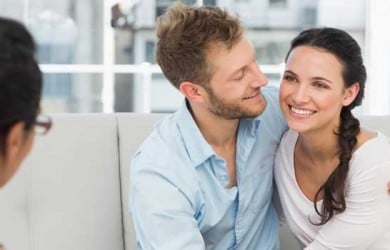 You May Also Like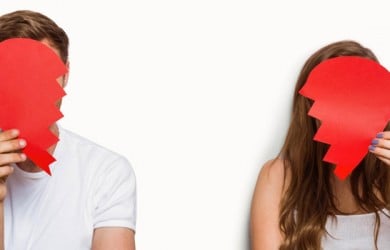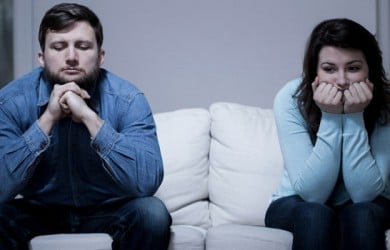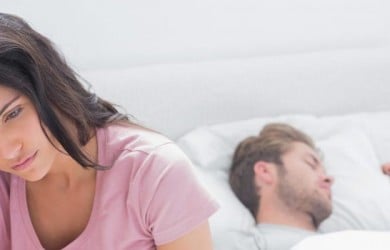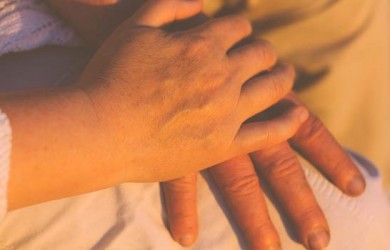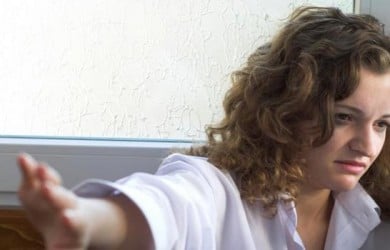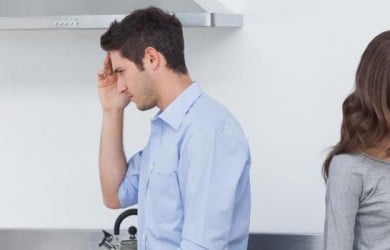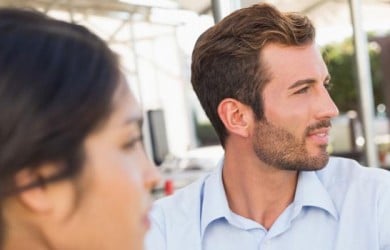 Popular Topics On Marriage Help