6 Top Benefits of Post-Divorce Counseling
People that attended post-divorce counseling admit that it was probably the best thing they've done after getting their divorce.
What is divorce counseling?
Divorce counseling comprises a therapy that helps couples get a handle on their often complicated feelings about divorce. It also serves as gentle guidance to both parties struggling through the murky process of the divorce.
Post-divorce counseling is for those who signed their papers and now have to go back to their normal life and their routine daily activities. Seeking the professional intervention of divorce counselors is helpful especially if children are involved because they are always the most hurt ones in the whole process.
Happy parents mean happy children, and happy children mean healthy growth and a good future, which is something all parents want for their kids.
What is post-divorce counseling?
Post-divorce counseling means counseling or therapy for those people who have already had their divorce and now, they need to get back to their lives on individual levels and not together. It can be difficult to spring back to normal life without a partner which one is used to for this long.
Counseling helps in giving people perspective, especially if children are involved in the process.
What to expect from post-divorce counseling?
Post-divorce counseling or separation counseling will go a long way in restoring your mental and physical health and overall wellness.
In post-divorce counseling, the counselor understands your feelings, gives you suggestions but never makes a decision for you. Instead, they guide you through the traumatic process and lry you draw the conclusions.
6 top benefits of post-divorce counseling
So, What are the reasons to get post-divorce counseling? Here are the top benefits you will get by seeking post-divorce counseling, whether it is family divorce counseling, child-inclusive counseling, or talking to a therapist specializing in divorce counseling in your area to pick up the pieces post-marriage dissolution.
1. Get your life back
Do you remember how your life was before you got married, going out with friends for cocktails and partying without any need to explain to anyone where you were all night?
Well, it's time to leave your mourning behind and start living a normal life again.
It is hard to make that change, but it's not impossible. Talking to a therapist will help you shift back from the always busy married you to the fun, outgoing single you.
2. Start dating
Some people find it hard to be alone.
They've been in a partnership for many years and now it's hard for them to cope up with the new situation.
Post-divorce counseling will help them find their way and get them on the right track. If commitment is what they want again, therapy will help them recover after the divorce and find the right person.
3. Like yourself
Learning how to like yourself is an essential part of post-divorce therapy.
Many people blame themselves for not making their marriage work. With time their self-disappointment turns into hatred.
Therapy after divorce will help them understand that even if they really are the reason for the divorce, self-hate and blaming themselves will not make life better, and will create a clearer image when they see themselves in the mirror.
It is crucial to remember that counseling after divorce is an act of self-preservation. The best divorce counseling aims at helping you make your transition easier.
Divorce counseling benefits include helping you move forward in a way that feels good for you.
4. Control the budget
Managing money might be something that sounds silly when it comes to therapy counseling, but a lot of people find it very hard when it comes to spending money after the divorce.
They try to fill in the empty feeling inside by buying, in many cases, things they don't need. Knowing that divorce costs a lot, every cent is appreciated in the post-divorce period.
Post-divorce counseling will shift the lost and confused person to a steady and rational money spender.
Also, watch this video on how to budget your money wisely after divorce:
5. Handle the kids
The greatest issue after the divorce is handling the kids. Children are torn between the two parents and it is very important how both of them react in front of the kids.
The therapist has more options depending on how the divorce was finalized, but everything is done through conversation and making a safe environment for expressing their feelings.
In post-divorce therapy, both the mother and the father of the children must learn how to raise them in a family with divorced parents, so the children get the care they most need to grow up as healthy individuals with almost nil to very little influence from the divorce.
Related Reading: 

How to Help Your Kids Through Marriage Separation
6. You learn to enjoy being alone
Many people are uncertain about what a post-divorce life entails
They are plagued with existential crisis and questions like:
What is my identity, outside of my marriage?
Am I equipped to parent my kids alone?
These are just a few of the things that seem overwhelming and leave you shaken.
Post-divorce counseling can help you find answers to such questions, and reaffirm that that life really will be okay alone.
A counselor can give you gentle guidance to make a fresh start, equipping you with the right skill-set to cope with being happily single again.
Related Reading: 

Challenges to Face When Living Alone After Divorce
How can I improve my life after divorce?
If you feel like your life has been hit by a tsunami, left overwhelmed after divorce, look upon the internet for terms, "divorce counseling near me" or "post-divorce therapy near me" or "divorce therapist near me" and seek post-divorce counseling from a specialist who can help you overcome acute trauma and formulate surviving strategies and a concrete plan for post-divorce life.
The key to staying sane and happy is to remember, you are not alone in this process.
Life after divorce for a man or a woman can be hard to get back to. Here are five tips to help you improve your life:
1. Allow yourself to grieve
It's natural to feel lost and alone after a divorce, but it's important to remember that you're not alone. If you need to cry it out or talk about your feelings with someone, it's okay to do it – your friends and family are here for you. Accepting that your marriage is over is an important step towards moving on.
Related Reading: 

The 5 Stages of Grief: Divorce, Separation & Breakups
2. Find support in friends and family
It's important to have people around you who you can talk to and who can support you through this difficult time. Having a network of family and friends to turn to will help you feel less lonely and more empowered moving forward.
3. Make new friends
It can be easy to isolate yourself after a divorce, but it doesn't have to be that way. Making new friends can help you feel happier and help you meet people who are going through the same experience as you.
4. Start dating again
Getting back into the dating scene can be difficult, but it's an important step to building a new life for yourself after a divorce. Dating new people will help you meet new people and have fun experiences.
5. Understand your finances
After a divorce, it can be easy to feel overwhelmed and uncertain about your finances. Learning how to manage your money and making a plan for your future is important if you want to be happy in the future.
Related Reading: 

Ways to Handle Finances During Marital Separation
What are the emotional stages of divorce?
Divorce can be a tough experience, no matter how many times you go through it. There are five stages that one goes through: denial, anger, bargaining, depression, and acceptance. But everyone experiences divorce differently, so some people will go through more stages than others:
When you are first told that you are going through a divorce, you may refuse to accept it at first. You may wonder if this is a mistake or whether you misunderstood something, or you may say that you can't do this at all and refuse any communication about it.
After the initial shock of hearing the news wears off, you may feel angry and upset. You may blame the other person for the divorce and feel angry toward them. You may even take it out on other people around you.
During the next stage, you may make attempts to negotiate with your spouse and try to end the marriage in a way that isn't too bitter for both of you. You might look for a compromise to keep as much of your life together as possible, such as trying to co-parent the children after the divorce.
Related Reading: 

How to stop being needy in  a relationship
The depression stage involves feelings of sadness and hopelessness. You may feel like you can't go on, that your life is over. You may question whether you can even continue to live once the divorce is final. You may be afraid to go out and meet new people because you think that nobody will want you anymore.
Related Reading: 

How to overcome divorce depression
In the final stage of divorce, you start to accept the reality of the situation. You may feel sad and disappointed, but you realize that this is how things have to go. You may still have feelings of anger and resentment, but you are willing to move on.
Related Reading: 

Ways of Staying Strong Through Divorce
Takeaway
Seek post-divorce counseling to become ready to face life, chin up, while processing your emotions, and picking up skills to form happy, healthy relationships in life and be well-equipped in other areas of life.
Take this opportunity to start over again, leaving apprehensions behind.
Share this article on
Want to have a happier, healthier marriage?
If you feel disconnected or frustrated about the state of your marriage but want to avoid separation and/or divorce, the marriage.com course meant for married couples is an excellent resource to help you overcome the most challenging aspects of being married.
More On This Topic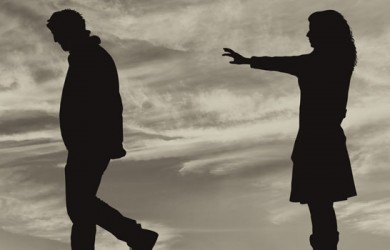 Recent Articles
You May Also Like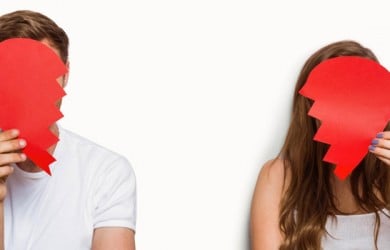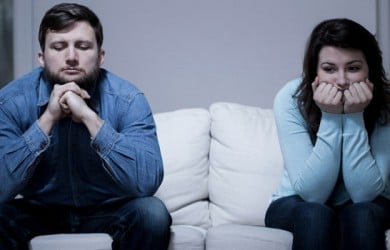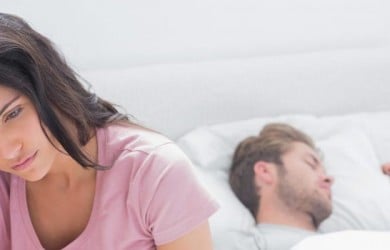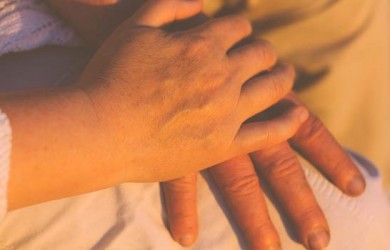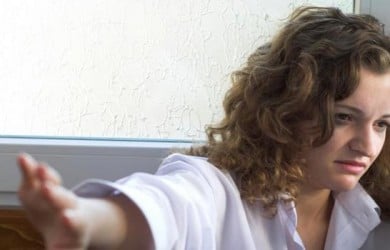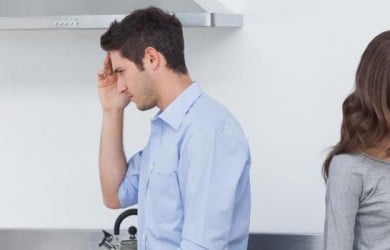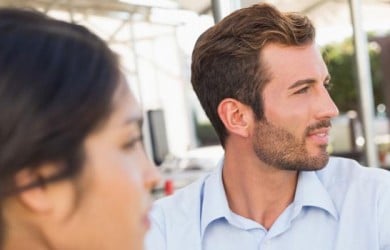 Popular Topics On Marriage Help