6 Ways That Pre-Divorce Counseling Can Help You
Counseling is not often the most popular option for anybody, even though it often makes sense and frequently makes life easier for those who are being counseled.
While we may all be aware that there are marital counselors available who can help us prepare for marriage and navigate the inevitable choppy waters in marriages not so many realize that there are different types of divorce counseling and one type in particular that you might wish you considered before you decided to divorce – that is pre-divorce counseling.
What is pre-divorce counseling?
Pre-divorce counseling might be pretty self-explanatory (it's counseling that you and your spouse attend prior or divorcing and probably as a last effort to either save your marriage or decide come to the understanding that divorce is the only viable option for you as a couple).
It can also help you and your spouse to navigate divorce so that the whole experience is as smooth and healthy as possible.
Pre-divorce counseling will help you prepare emotionally and mentally for the whole divorce process so that you are easily able to adapt and move on post-divorce.
Below are some examples of how pre-divorce counseling can help you
1. Pre-divorce counseling will help you decide if divorce is for you
So you've arrived at a place in your marriage where you are unsure whether it's a make or break time in your marriage.
Can you continue to make things work? Should you try to make things work? Is there anything left in your marriage that is salvageable or is it time to move on?
It's tough to make these decisions, especially if there is still love between you and it's only circumstances that have caused problems in your marriage. Pre-divorce counseling can also help if the love appears to have left the marriage, you might be questioning is it possible to reignite that love?
If you attend pre-divorce counseling together as a couple, you will work through the issues in your marriage so that you can both decide whether to stick or twist.
Knowing that if you choose to twist, then you have done everything you possibly can to make sure that this is the right decision for you as a couple which should leave you without regret and in a position to accept the situation and transition healthily to a new phase in your life.
2. It will help you accept divorce and process your emotions
Divorce is painful even if you know it's inevitable.
When you have come to the decision to divorce, and you understand that it really is the best option for you the next thing you'll both need to do is accept the loss of the marriage, and process your emotions around this.
Which is why pre-divorce counseling is highly recommended – it can help you both deal with and move through this phase as smoothly as possible so that there are no regrets and that you can move on together hopefully amicably.
3. Pre-divorce counseling will enable you to divorce without regret or guilt
Ideally, if you can divorce without regret or guilt, you'll be able to move on amicably into your new life and if you have children, easily be able to co-parent without residual energy or emotion that has not been dealt with lingering in your dealings with your ex-spouse or leaking into your future relationships.
Because you will have planned and worked through the stages of your divorce, you will have given yourselves space and time to process some of your feelings that surround the cause of your divorce so that you can be free of them in the future.
4. Pre-divorce counseling will help you move through the formal steps
If you are planning to divorce, you'll have a lot to organize, while you are experiencing intense emotion and adjusting to a new way of life.
Pre-divorce counseling can help you move through the practical aspects of divorce so that you don't have to figure it all out yourselves.
For example; a pre-divorce counselor may advise you both of the divorce processes. They may also help you to manage your finances and plan your divorce settlements.
As well as assisting with the plans for children or your living situation so that it can be handled as swiftly as possible, and any challenges or emotion that you experience as you work through this, or mediation that might be required can be addressed appropriately.
5. You will be equipped with coping strategies to navigate the divorce
You'll need some new coping strategies as you work through your divorce, which also might help you in your future relationships.
Pre-divorce counseling can help you understand and develop these coping strategies which will save you years in stumbling across them after the fiftieth time of experiencing a challenging situation!
6. It will help you set your expectations and boundaries surrounding divorce
If we haven't divorced before we might not realize the challenges that might occur or the boundaries that you need to set.
A pre-divorce counselor can help you understand these and work on them with your ex-spouse so that you can smooth out the process and avoid unnecessary uneasiness and conflict.
Share this article on
Want to have a happier, healthier marriage?
If you feel disconnected or frustrated about the state of your marriage but want to avoid separation and/or divorce, the marriage.com course meant for married couples is an excellent resource to help you overcome the most challenging aspects of being married.
Learn More On This Topic
You May Also Like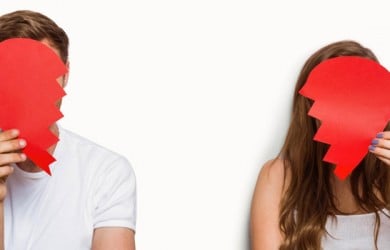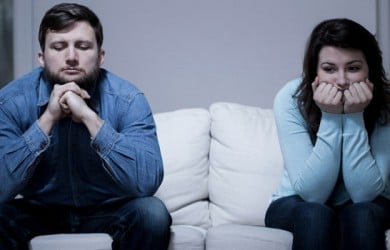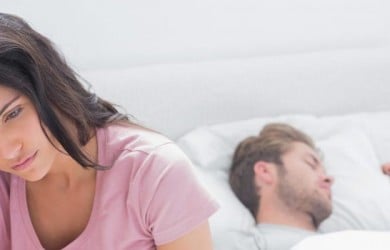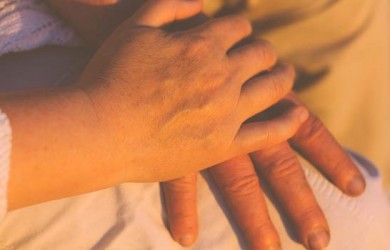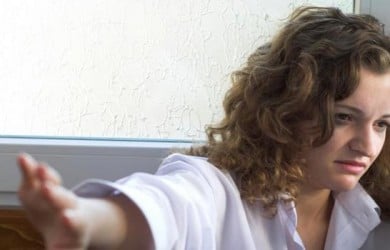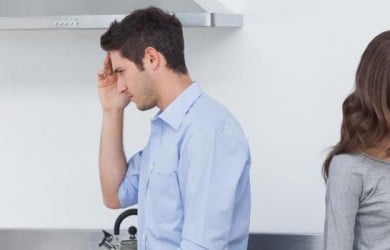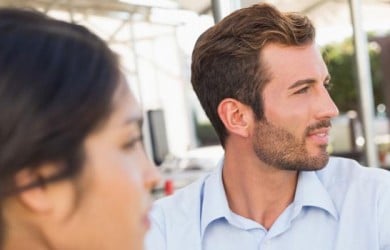 Popular Topics On Marriage Help