What Is a No-Fault Divorce and How to Get It?
In the intricate landscape of marriage, the term "no-fault divorce" often surfaces, leaving many to wonder what it really means. Is it a simpler way to untangle the knots of matrimony, or is it a concept shrouded in legal jargon and societal debates?
Know the basics of no-fault divorce without diving into the blame game that often accompanies marital separations. Whether you're curious, confused, or contemplating a big life change, read on to explore what no-fault divorce could mean for you and your relationship.
What is a no-fault divorce?
A no-fault divorce is a legal way to end a marriage where neither spouse is required to prove that the other did something wrong to cause the breakup. Instead of assigning blame, this approach focuses on the mutual decision to separate.
It aims to simplify the divorce process by eliminating the need for accusations or proving fault. This type of divorce recognizes that marriages can end for various reasons and seeks to make the legal dissolution more amicable and less adversarial.
It's a way to allow couples to part ways without needing one person to be labeled as at fault.
What are the grounds for a no-fault divorce?
No-fault divorces are based on the idea that couples can end their marriage without proving that one spouse is at fault. Here are a few common grounds for no-fault divorce:
Irreconcilable differences
One of the legal reasons for divorce include irreconcilable differences. This ground for a no-fault divorce acknowledges that sometimes, couples can face profound disagreements and conflicts they cannot overcome. These differences might include incompatible values, lifestyles, or long-term goals.
Rather than needing to prove that one spouse is responsible for the marriage falling apart, irreconcilable differences focus on the fact that the couple's ability to function as a unit has broken down.
In some cases, both spouses might arrive at a mutual understanding that their marriage should end. This ground recognizes that the decision to divorce is consensual and not driven by one party's misconduct.
Additionally, in many jurisdictions, there is a requirement that the couple must have been living apart for a specified period to demonstrate that their intent to divorce is genuine.
No-fault divorce based on living apart underscores the idea that if a couple has been separated for a specific duration, it indicates a significant breakdown in the marital relationship.
The period of separation required by law can vary depending on jurisdiction. This ground suggests that the couple's inability to reconcile during this separation is evidence of the marriage's irretrievable breakdown.
Long separation ground expands on the notion of living apart and often necessitates a more extended duration of separation, typically ranging from one to two years.
During this time, the couple may have sincerely tried to reconcile but ultimately concluded that their differences are insurmountable. This extended separation can serve as evidence that their marriage has reached an irreversible point.
Incompatibility is a ground that recognizes that some marriages encounter challenges that lead to fundamental differences, making it exceedingly difficult for the couple to maintain a healthy relationship.
These differences could be related to personality traits, life priorities, or core values. Rather than ascribing blame to either spouse, this ground acknowledges that sometimes, individuals evolve in ways that make their partnership unsustainable.
7 pros & cons of filing a no-fault divorce
A no-fault divorce can allow for the dissolution of a marriage based on the assertion that the relationship has broken down irretrievably or that there are irreconcilable differences. There are several advantages and disadvantages to filing for a no-fault divorce.
Pros
The following are the pros of filing for a no-fault divorce:
No-fault divorces simplify the process by eliminating the need to prove fault or misconduct. This streamlines legal proceedings and reduces emotional strain.

Without the need to assign blame, no-fault divorces can lead to less hostility and confrontation between spouses, making the separation process smoother.

As fault doesn't need to be proven, no-fault divorces can lead to faster resolutions, allowing both parties to move on with their lives sooner.

No-fault divorces typically involve less personal and sensitive information being brought up in court, preserving the privacy of both parties.

A no-fault divorce approach can be better for any children involved, as it reduces the potential for parents to drag them into disputes over fault.

Eliminating the blame game can reduce the likelihood of escalating conflicts, benefiting the emotional well-being of spouses and children.

No-fault divorces tend to focus on the division of assets and custody arrangements, resulting in more equitable settlements rather than focusing on assigning blame.
Cons
Below are the cons of filing for a no-fault divorce:
One downside is that no-fault divorces might not hold individuals accountable for misconduct that contributed to the breakdown of the marriage.

In some cases, one spouse might have been clearly at fault for the divorce, but a no-fault approach can result in a more equal distribution of assets, which might not be perceived as fair.

For some individuals, the absence of accountability might hinder their emotional closure from the relationship.

In situations where one parent's actions significantly affected the family dynamic, a no-fault divorce might not adequately consider this when deciding custody arrangements.

No-fault divorces may not address financial misconduct, potentially leaving one spouse at a disadvantage.

In cases of

abuse

, a no-fault approach might not provide the same level of protection for the victim as a fault-based divorce could.

There can be a societal perception that no-fault divorces make ending marriages too easy, potentially undermining the sanctity of marriage.
Uncontested vs. contested no-fault divorces
Uncontested no-fault divorces occur when both spouses mutually agree to end the marriage and reach an accord on crucial aspects like property division and child custody without court intervention. This approach is generally quicker, cost-effective, and less adversarial.
Contested no-fault divorces involve disagreements between spouses on key issues, requiring legal proceedings to settle matters. Such divorces can be more time-consuming, emotionally taxing, and expensive due to court involvement.
The distinction lies in the level of agreement between spouses: uncontested divorces reflect amicable resolution, while contested divorces signify unresolved conflicts necessitating judicial decisions.
How to get a no-fault divorce?
Understanding what are no-fault divorce laws can be tricky. However, if you're considering getting a no-fault divorce, learn "How does no-fault divorce work?" in this section. Obtaining a no-fault divorce involves several steps, including:
Step 1: Research
So, how to file a no-fault divorce? Start by researching the laws and regulations governing no-fault divorces in your jurisdiction. Understand the specific requirements, such as residency duration and separation conditions. Familiarize yourself with the necessary forms and documentation needed for filing.
Step 2: Preparation
Choose between an uncontested or contested divorce. In an uncontested divorce, gather all financial records, asset information, and details about child custody arrangements if applicable.
For contested divorces, thorough preparation is even more crucial. Compile all relevant documents that support your case, such as financial statements, property deeds, and communication records.
Step 3: Legal paperwork
Prepare the required legal documents based on your chosen approach. These typically include a divorce petition, financial disclosures, and, if applicable, a settlement agreement detailing property division, alimony, and child custody arrangements.
Ensure all forms are completed accurately and include all necessary information.
Step 4: Serve documents
If your spouse cooperates, they might sign an acceptance of service, acknowledging receipt of the divorce papers. If not, follow the legal procedures for serving divorce papers officially. This step ensures that your spouse is informed about the divorce proceedings.
Learn how you can be a great parent to your children after divorce in this video discussing the do's and don'ts of co-parenting:
Step 5: Negotiation and finalization
In an uncontested divorce, work collaboratively with your spouse to finalize the terms of the divorce. Discuss matters like property division, spousal support, and child custody.
Negotiation might involve mediation sessions or court appearances if your divorce is contested. Once terms are agreed upon, submit the paperwork to the court for approval. After review, the court will issue a final divorce decree, officially ending the marriage.
Commonly asked questions
Know key information about the no-fault theory of divorce, various states with no-fault divorce, considerations for contested cases, and its suitability for your unique circumstances.
What is the no-fault theory of divorce?
The no-fault theory of divorce is a legal approach allowing couples to end their marriage without proving that one spouse is responsible for the breakdown.
In contrast to traditional fault-based divorces, where reasons like adultery or cruelty need to be proven, no-fault divorces focus on irreconcilable differences or mutual consent as the grounds for divorce. This theory aims to simplify the divorce process, reduce conflict, and make the legal dissolution more amicable.
Do any no-fault divorce laws allow fault divorces?
Most jurisdictions implementing no-fault divorce laws have moved away from allowing fault-based divorces. However, some states or countries might still retain elements of fault-based divorce, especially when specific circumstances like abuse or misconduct are involved.
Generally, no-fault divorce laws prioritize the idea that marriages can end for various reasons without assigning blame.
Does my no-fault divorce have to be uncontested?
No-fault divorces don't necessarily have to be uncontested, but the level of agreement between spouses significantly affects the process. Uncontested no-fault divorces occur when parties agree on key issues such as property division, alimony, and child custody.
Contested no-fault divorces, on the other hand, involve disputes over these matters, potentially leading to mediation or court proceedings to resolve disagreements.
Which are no-fault divorce states?
The United States has adopted no-fault divorce laws in varying forms across all states. This means couples in any state can divorce without proving fault.
Some states have specific criteria for no-fault divorces, such as requiring a period of separation or mutual consent. Researching the laws in your specific jurisdiction is essential to understand the exact requirements.
Is a no-fault divorce right for you?
Deciding if a no-fault divorce is right depends on your circumstances. If you and your spouse can communicate and agree on important issues, an uncontested, no-fault divorce might be a smoother and less stressful option.
However, if there are significant disagreements or concerns about property division, support, or child custody, seeking legal advice and potentially considering mediation or counseling could be beneficial.
In summary
Understanding the no-fault divorce meaning is vital. While no-fault laws prevail across states, some elements of fault-based divorces persist. Uncontested cases align best with no-fault principles, yet contested divorces might find resolution through mediation.
The choice between fault and no-fault divorce hinges on people, situations, and goals. Legal guidance of no-fault divorce examples and self-assessment are essential in making this impactful decision, ensuring a path that respects emotions, finances, and personal circumstances.
Share this article on
Want to have a happier, healthier marriage?
If you feel disconnected or frustrated about the state of your marriage but want to avoid separation and/or divorce, the marriage.com course meant for married couples is an excellent resource to help you overcome the most challenging aspects of being married.
You May Also Like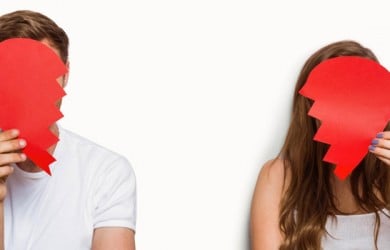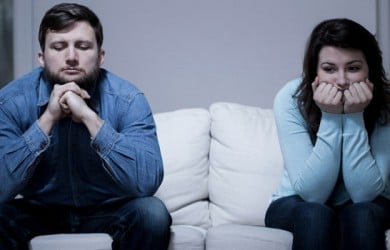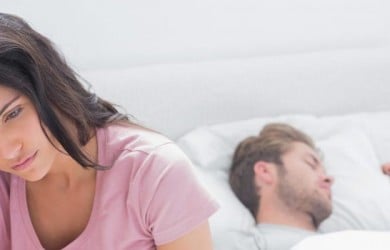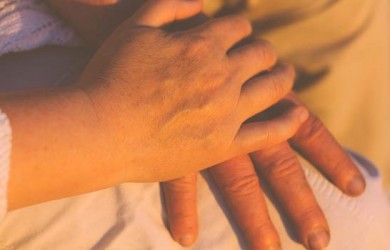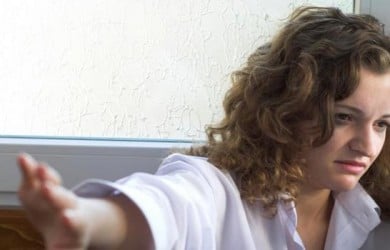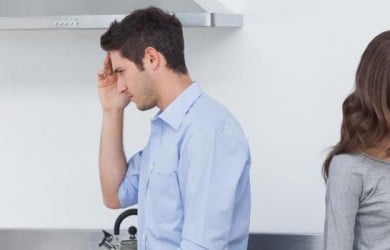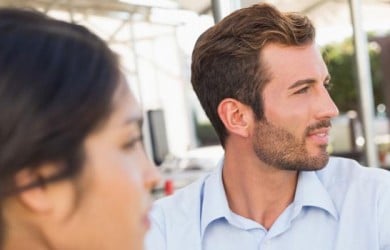 Popular Topics On Marriage Help