The Dos and Don'Ts of Legal Separation to Guide You Through the Trying Period
Unlike divorce, legal separation allows couples to live apart while still being married.
Unless you are a victim of domestic violence or financial fraud, legal separation is better than divorce as it allows couples to reconsider their decision to split. When legally separated, a couple can address important issues like child custody and financial matters as well as make plans for the future.
Marital separation is easier for kids than a divorce.
The period of legal separation helps couples explore the possibilities of reconciliation or determine whether they need to head towards divorce. Moreover, your behavior during this period will hugely affect your marital relationship or the outcomes of the divorce proceedings. Therefore, no matter how bitter your marital relationship is, you should handle legal separation in the right way.
Here are a few dos and don'ts of legal separation that will guide you through this trying period.
Dos of legal separation –
1. Encourage open communication with your partner
Legal separation brings along negative emotions, such as anger, hatred, jealousy, disappointment, and dejection.
It is normal to have such bitter feelings for your spouse, yet, these emotions should not stop you from having an open and honest conversation with him/her. In fact, the lack of communication in a marriage can reduce the chances of reconciliation or lead to poor divorce outcomes and negatively affect your child's overall development.
Discuss with your spouse on how you both can peacefully co-exist in the relationship and talk to your kids about it without upsetting them emotionally. Create healthy boundaries pertaining to your child and household responsibilities and your marital relationship.
For instance, it is not okay to indulge in sexual activities with your spouse during this period as it may complicate matters.
So, it is wise to set boundaries on your relationship with your spouse.
2. Maintain the status quo
Despite being legally separated, you should maintain the status quo. Thus, if you have been paying for the household utility bills or the mortgage, continue doing so as you are still married.
However, paying most of the bills can send a false message that you can support your spouse even after the divorce and he/she can make a strong spousal support claim.
Therefore, it is wise to work with your attorney to divide your expenses in a fair manner.
Further, if you or your spouse have moved out of the family residence, don't upset your children's living arrangement. Making major changes in the family's living arrangements can have long-term negative implications on your marital relationship and divorce outcomes.
3. Pay attention to money matters
All this while, you were used to having two incomes. After the separation, however, consider your financial options to support the family.
Review each marital asset or source of income and expenses to gauge your standard of living. Work out a realistic household budget to provide for the basic needs of your family.
If you have joint bank accounts with your partner, it is advisable to close them after paying off debts, if any. Avoid withdrawing a large sum of money from your joint account or transferring an asset to a close friend or relative.
Doing so will attract unnecessary penalties and ruin your credibility in court.
Further, it is wise to gather copies of financial documents, such as tax returns, bank, credit card, and retirement statements, insurance policies, wills, loan documents, and mortgage statements. Organizing your financial documents will make the divorce procedure smooth if your separation comes to that point.
4. Count on professional support
Legal separation is emotionally-draining, leaving you with no energy to take care of yourself or make rational decisions.
Involve professionals, such as your divorce lawyer, a marriage counselor, a therapist, or a financial consultant, who can help you deal with the situation and make informed decisions. For instance, a therapist can help you vent your bitter feelings and frustration, allowing you to emerge from the situation feeling emotionally strong.
Similarly, a skilled divorce lawyer and financial consultant can help you with the tricky aspects of legal separation. These include fair division of marital assets, debts, and retirement savings, child/spousal support, inheritance rights, and health or life insurance matters.
Moreover, if you suspect your spouse of infidelity, hiding marital assets, or ill-treating your child, your attorney can refer a private investigator who can help gather evidence in your favor.
Don'ts of legal separation –
1. Avoid getting into a new relationship
You and your spouse are legally separated, which implies neither of you is single yet.
The family court has given you time to figure out what you want to do with this marriage. Therefore, this is definitely not the time to look out for a prospective partner.
Doing so will not only reduce your chances of fixing your marital relationship but also paint a poor picture of you before the judge if you end up with a divorce.
2. Don't get too active on social media
Avoid using social media as a platform to express your feelings or disparage your partner. Likewise, do not post pictures that can be used as evidence against you. For instance, posting a picture where you are partying and your kid holding a beer bottle (even as a joke) can portray unfit parenting on your behalf and can be used against you in court.
The information available through your posts on social media is admissible in the family court, so watch what you publish.
Further, avoid sending emotionally-upsetting personal notes, text messages, or emails to your spouse as these can impact your relationship, divorce settlement, and custody arrangement.
3. Avoid badmouthing your partner
Regardless of how upset you are with your partner, it is never a good idea to badmouth him/her in front of your kids, family, or friends.
Doing so will not only create tension when working with your spouse on a fair settlement but also affect your children emotionally, causing them to feel insecure.
4. Avoid prolonging the separation
Extending a legal separation for several years is not healthy for you and your family.
If you and your spouse are unable to reconcile, don't live in denial or in the hope that sooner or later your relationship will grow out of it. Instead, get a divorce and move on, thereby looking forward to creating a healthy life for yourself and your kids.
When the thought of getting a divorce seems terrifying, legal separation is the best option. Legal separation offers you space and time away from your spouse, encouraging you to come to terms with your emotions, solve the marital issues, and determine the way forward.
However, the way you behave during the legal separation can largely reflect your motives for a divorce, if it comes to that.
Use the information shared in this post to navigate the convoluting path of marital separation.
Share this article on
Want to have a happier, healthier marriage?
If you feel disconnected or frustrated about the state of your marriage but want to avoid separation and/or divorce, the marriage.com course meant for married couples is an excellent resource to help you overcome the most challenging aspects of being married.
More On This Topic
You May Also Like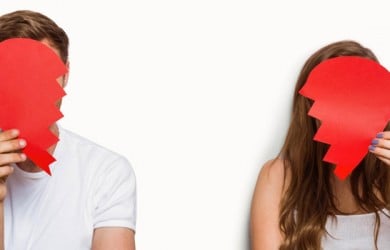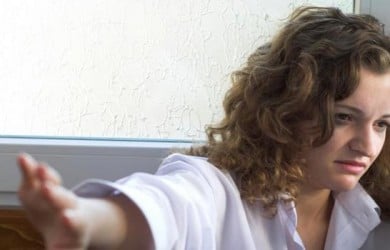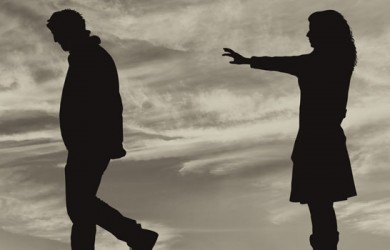 Popular Topics On Marriage Help