How to Tell If Starting Individual Therapy Will Help Your Relationship
Many couples discuss starting couple's therapy if they are having the same arguments over and over again, are going through a major transition like getting married or having a child, are having sex and intimacy issues, or are feeling emotionally disconnected.
But when might it be more productive to start individual therapy instead of—or in addition to—couple's therapy?
There are three areas that warrant individual therapy instead of couple's:
1. Identity loss or confusion
You are feeling confused about how much compromise feels good to you, or worried about losing parts of yourself that you love. We all change because of the relationships that we are in… but are you changing in ways that feel empowering and expansive? Or are you sometimes worried that you might be contorting yourself into a pretzel for other people? Many of us struggle with people pleasing or a strong need to feel liked (especially by our partners).
Individual therapy can help you explore how you feel about the changes that are occurring or being considered, and how to set limits with others and make sure your voice is not lost. Having a space to express yourself openly and unabashedly (even that 2% of yourself that wishes your partner would just shove it) without needing to consider how your partner is going to feel or react (as you might in couple's) is a crucial part of reconnecting to yourself.
2. Old, familiar feelings
You are noticing that some of what's coming up with your partner is not exactly new. We often experience conflict with our partner in the same way that we experienced conflict with our family growing up. Maybe we witnessed our parents screaming at each other, and though we promised ourselves that would never be us, we now find ourselves, well… screaming too. Or maybe we didn't feel heard by our parents when we were upset as a child, and now we're feeling the same way with our partner: misunderstood and alone. It can feel scary and bring up insecurity about your relationship to notice these old, familiar feelings resurfacing.
Individual therapy can help you identify and process the ways that your partner is similar to your family of origin, and the ways that they are different. It can also help you learn to create different dynamics in your relationship—no matter how similar or different your partner might be to your mother and father. Developing a deeper understanding about your triggers or raw spots (we all have them!) and learning about ways to treat yourself with compassion when those buttons get pushed is a crucial process in individual therapy (which will reap benefits in all of your relationships—romantic, familial, platonic, and collegial).
3. Trauma in your past
Some forms of trauma are more obvious than others: maybe you survived a sexual assault or witnessed violence in your home growing up. Other forms of trauma are subtler (though can have just as powerful effects): maybe you were "spanked" or frequently yelled at as a child, had a parent who was a functioning alcoholic, experienced a sudden or ambiguous (largely unrecognized) loss, were given less attention because other family members were in crisis, or have cultural roots with generations of trauma history. These experiences live inside our bodies, can be retriggered in relationships (even the most healthy ones!), and are often stumbled upon in couple's therapy.
However, they deserve to be honored in a context in which your therapist can be fully attuned to your experience (without needing to consider or include your partner's). Individual therapy is necessary in order to create the kind of safety, intimacy, and trust with your therapist that comes from complete attentiveness to you and your brave vulnerability.
There are two areas that would benefit most from either individual therapy, or some combination of individual and couple's work:
1. Conflict with other family members
You just got engaged, or married, or pregnant… and suddenly the dynamics with your parents, your siblings, your parents-in-law, your siblings-in-law have shifted in an unexpected way. Sometimes there is a seismic reaction during big transitions and conflict ensues. While it's crucial to work on boundary setting and communication with your partner during this period (which is a great goal for couple's work), it's also important to unearth your own understanding and meaning around what is happening before you begin problem solving with your partner.
It can be tempting to jump into Let's Fix It mode when the fire heats up. Individual therapy can help you get grounded in your own experience, understanding, and needs before diving into action. What is the underlying fear that is coming up for you when you feel the need to have more control over a particular situation? What might help you with soothing that fear? How can you best engage your partner in acting with you as a team, so that you can have these experiences together rather than feeling abandoned or pitted against? These are wonderful questions to explore in the supportive environment of your individual therapy, before braving the intensity of problem solving in couple's work.
2. Two big transitions in a short timeframe
Overall in the U.S., the average time a couple waits between getting married and having a baby is about three years. Whether you find yourself having a baby before getting engaged or married, doing both at roughly the same time, waiting 3 years before having a child, or waiting 5 years—these transitions create a lot of change in a relatively short period of time. Studies have found that getting married is rated within the top 10 most stressful life events. Research also shows that becoming a new parent is considered one of the most stressful periods in a marriage.
Starting individual therapy is a fantastic way to give yourself support and develop awareness around how these changes are (or will be) reverberating within yourself and your relationships. What does it mean for you to become a wife or a husband? A mother or a father? What parts of yourself will support you most while you get comfortable with your new roles? What parts of yourself are you afraid will get in the way of becoming the kind of spouse or parent that you want to be? While couple's therapy is helpful in terms of strategizing around ways to organize your new family unit in a practical way that feels good to you both, individual therapy is helpful in terms of learning about your evolving needs and wants as you grow during these big changes.
Some couple's therapists only work with couples when both individuals are also committed to their own individual therapy. They know that couple's therapy often doesn't work (or takes a long time to work) because one or both individuals need to focus on understanding themselves and their family histories in a more in-depth way. If you try couple's therapy and the storm is too thick to see through, you might want to try individual therapy first (or at the same time). If you do choose to start couple's therapy and individual therapy at the same time, congratulations on making a major investment in yourself and your relationship skills. If you're trying to decide whether individual or couple's work is going to be your first step, remember that you need to identify and sort out your own feelings and beliefs in order to become more connected with another person and fully benefit from couple's therapy.
Share this article on
Want to have a happier, healthier marriage?
If you feel disconnected or frustrated about the state of your marriage but want to avoid separation and/or divorce, the marriage.com course meant for married couples is an excellent resource to help you overcome the most challenging aspects of being married.
Learn More On This Topic
You May Also Like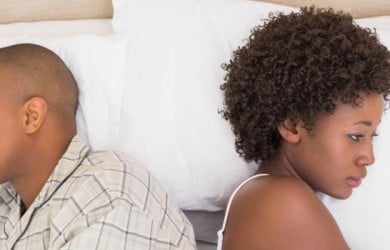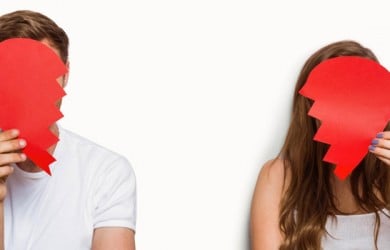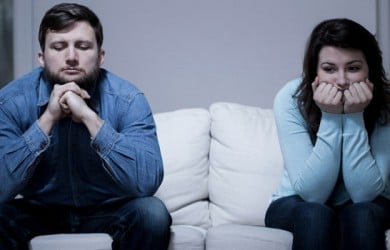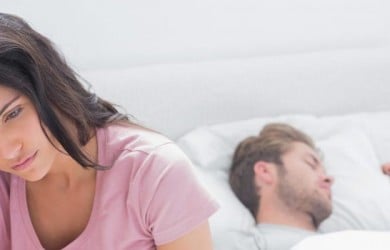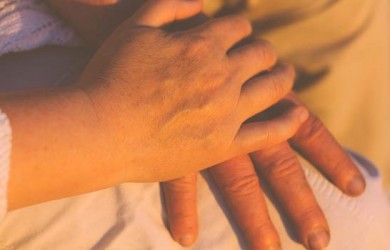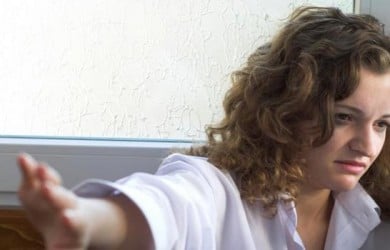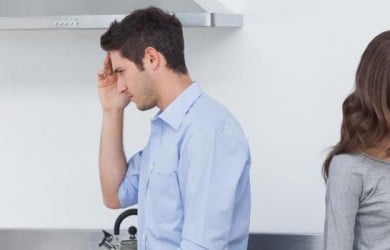 Recent Articles
Popular Topics On Marriage Help