5 Ways to Find a LGBT Friendly Therapist
Getting a therapist can be challenging, particularly for members of the LGBTQ community who are still trying to gain mainstream acceptance. Some face mental health issues due to stigmatization, rejection, and other factors.
If you're a member of the LGBTQ community, or you know someone who is, this article helps you find an LGBT friendly therapist to cater to your emotional and mental health needs.
What do LGBTQ therapists do?
The primary function of a therapist is to create a safe space for people to express their emotions and feelings without the fear of being judged. Most times, seeing a therapist means you have that one person you can talk to when you want to narrate your difficult experiences.
Members who belong to the LGBTQ community would also benefit from having an LGBTQ therapist that can relate to what they are going through.
Some LGBTQ members might be going through challenging times regarding their identity and sexual preference, and seeing an LGBTQ therapist could be one of the solutions they need.
To understand more on how therapy works from the client's lens, check out this study by Robert Elliott titled Research on client experiences of therapy. This research helps you understand how different clients respond to therapy.
Why is finding an LGBTQ+ affirming therapist so important?
When it comes to affirmative therapy, its primary essence is to validate people with minority identities centered on gender expression and identity, sexuality, etc. Hence, it helps individuals to become aware of their sexual identity and orientation so that they can project it without the need to feel shame, fear, embarrassment, or guilt.
Getting an LGBTQ affirming therapist is important in improving the mental health of members of the LGBTQ community. This form of therapy helps to address the negative impact of transphobia, homophobia, and heterosexism on LGBTQ individuals.
5 ways to find an LGBT friendly therapist
For members of the LGBT community, finding a therapist who caters for their needs can be challenging for some reasons. First, you might not know where to start searching. Also, not all therapists have explicitly stated that they can counsel LGBT members. Hence, you might need to put in additional effort to find an LGBT-friendly therapist.
Here are some ways to find an LGBT affirming therapist
1. Check an online directory
If you have asked questions like how can I find an LGBTQ therapist near me, one of the easiest ways to get one of them is by going through an online directory. Some online directories have filters that allow you to narrow your search to the specifics of what you need.
So, if you need an LGBT friendly therapist, you can visit an online directory and use the filter to get therapists who care for members of the LGBT community. You might be able to find the cost of each therapy session and the one closest to your location. Then you can set up an appointment to meet with the therapist of your choice and begin treatment in earnest.
Related Reading: 

8 Benefits of Online Couples Therapy
2. Check a therapist's website
Another way on how to find a gay therapist is to look through the website of any therapist and see if they are LGBT-friendly or not. This method might be long because you would have to painstakingly go through the details on their website to be sure if they cater to the needs of LGBT members.
Therefore, when you are on their website, look for content or information that specifically states something related to LGBT therapy. You can also use their website details to know what to expect if you book a therapy session with them.
Often, therapists use the information on their website to give patients an idea of how their treatment or counseling session works. You may also see the cost of a therapy session on the therapist's website.
Related Reading: 

10 Best Online Therapy Programs of 2022
3. Find a local LGBTQ mental health group
Due to the increasing awareness centered on the need to care more for members of the LGBTQ community, many local mental health groups are easily accessible. Some of them are in the form of organizations or communities, with trained therapists who work with patients at a comfortable cost.
You can contact any of these LGBTQ mental health groups and see what provisions they have. If you are comfortable with their services, you can book an appointment.
Related Reading: 

15 Benefits of Group Therapy in Relationships
Watch this video on the importance of social support for young adults mental health:
4. Consider online therapy
If you notice that there are no therapists in your area for physical therapy or counseling session, you may consider going for online therapy. Some people may prefer the online therapy option, especially if there is a therapist they've admired from afar but in another geographical location.
There are some websites or mobile apps where you can have access to different online therapists who can cater to your needs. However, even with the availability of online therapy, you still need to do your due diligence to get the right professional.
You need to be sure they are LGBT-friendly therapists. Also, you need to confirm if they are certified or not. You may also be able to look out for online reviews from their past clients so you can know how they manage their patients.
5. Reach out to your LGBT network
Belonging to an LGBT network or community is essential because it gives you a good sense of belonging and can benefit your mental health in the long run. With an LGBT community, you will feel safer and receive more support than you would if you belonged to a regular community.
If you are finding it out to get an LGBT friendly therapist, you can contact your LGBT network for help. Some of them might have used an LGBT therapist in the past, which helped them navigate some problems they were facing. They could help recommend a therapist that may align with your needs.
When you have a good number of endorsed lesbian, trans, bi, or gay counselors, you can do personal research to see the one that might be an ideal fit.
What should you look for in a therapist?
If you are considering going for LGBTQ counseling or therapy, one of the things to bear in mind is that you need to get vulnerable with whoever you end up seeing. Therefore, it is important to be sure that the therapist meets all acceptable standards so that they can help you solve whatever issues you're facing.
Here are some factors to consider when looking out for an LGBT-friendly therapist
1. Personality match
When looking out for LGBT counselors, one of the factors to consider is their personality. The therapist's personality determines how well they bond with the client.
This is based on the fact that the relationship between the therapist and the client is quintessential to the therapy's success. When there is a positive connection between you and the therapist, a good rapport is built, which helps you feel comfortable with them.
You should also be sure that your therapist has great communication skills. They should be able to communicate openly and honestly without hurting your feelings. Your ideal LGBT counselor should look out for your growth beyond what you are facing.
2. Licensing and certification
Another factor to consider when searching for an LGBT friendly therapist is their education, licensing, and certification. Many mental health professionals have different types of licensing, which suggest that they have gone through training to get to the point where they can help patients with their mental health issues.
You can look out for the licensing and certifications for therapists in your preferred location and see if the therapist on your list meets those specifications. Also, you can contact some of the licensing bodies to verify the credentials of some of the therapists you want to see.
3. Pattern identification
One of the factors crucial to therapy success is when the therapist is adept at spotting patterns. When looking out for an LGBTQ psychologist, you need to be sure that they can recognize your pattern. Each person has a particular pattern that distinguishes them from other people.
When a therapist knows how to identify your pattern, they can provide a custom-fit solution for your needs. You need to work with an LGBT friendly therapist that helps you grasp your current situation beyond how you see it.
Related Reading: 

Identifying a Toxic and Narcissistic Relationship Pattern
4. Cost
When looking out for LGBT friendly therapists, another thing to ask about is the cost of therapy. Many therapists charge per minute or hour, so you need to inquire about their charge and see if it aligns with your budget.
Also, if you have an ongoing mental health insurance plan, you can confirm whether they accept it. Your insurance plan might foot the entire cost of your therapy or part of it.
Additionally, it is crucial to think long-term when looking at the cost of therapy. If it would not be sustainable for you in the long run, you might consider looking for a therapist who does not charge much but offers top-notch services.
Related Reading: 

Low Cost Therapy for Married Couples
5. Therapy specialty
The specialty of a therapist is another factor to consider if you need an LGBT-friendly therapist. Some might see clients for different reasons, while others may be specialists in some areas. For instance, a therapist might focus on patients with post-traumatic stress disorder.
Therefore, if you know your specific problem, you can look for a therapist that meets your needs. Some therapists might focus on cognitive-behavior therapy, a type of treatment that helps patients spot and changes their negative thought patterns. Another type of therapy is exposure therapy, which helps clients understand and reduce anxiety and certain phobias.
FAQs
Let's talk about the most discussed question about finding a LGBTQ friendly therapist.
How do you know if a therapist is LGBTQ-friendly?
One of the ways to know an LGBT-friendly therapist is when you check out their website or social media pages to see their services and the people they cater to. An LGBTQ psychologist or therapist may most likely indicate that they care for the needs of members of the LGBTQ community.
To understand more on how LGBT-affirmative therapy works, go through this book by Jerry Bigner titled Handbook of LGBT-affirmative Couple and Family Therapy.
What should you not share with a therapist?
Even though you are expected to be open and honest with your therapist because it is quintessential to the success of your therapy, there are some things that you should not share. Be careful not to tell lies or half-truths when your therapist evaluates you. This is because they would use whatever information you give them to form the basis of your treatment.
Hence, you might not achieve what you're looking for. Also, be careful not to inquire about some aspects of your therapist's personal life except if they choose to share. If you're concerned about their life, you may lose focus on your treatment goals.
Final thought
Members of the LGBTQ community often go through different challenges surrounding their identity and sexual proclivities. Hence, they are more likely to need therapy than non-LBGTQ members. Some suffer discrimination and stigmatization and have no one to turn to.
With the presence of an LGBT-friendly therapist, LGBTQ members can open up to someone who understands them. They will also have the luxury of receiving help for their mental and emotional health needs. If you belong to the LGBT community and need help keeping your relationship on the right track, you can consider going for relationship counseling.
To understand how important it is to care for the mental health of members of the LGBTQ community, this research by Stephen Russell and Jessica N. Fish is an eye-opener. This study is titled Mental Health in Lesbian, Gay, Bisexual, and Transgender (LGBT) Youth.
Share this article on
Want to have a happier, healthier marriage?
If you feel disconnected or frustrated about the state of your marriage but want to avoid separation and/or divorce, the marriage.com course meant for married couples is an excellent resource to help you overcome the most challenging aspects of being married.
More On This Topic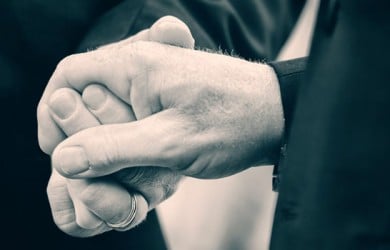 Recent Articles
You May Also Like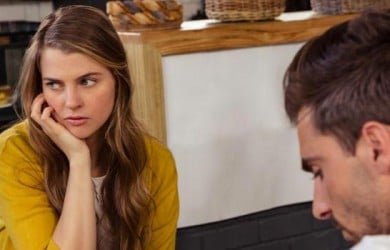 Popular Topics On Married Life