Check Libra Compatibility with Other Signs and How Well They Go with Each One of Them
Before looking at Libra compatibility with other signs, let's first understand Libra natives. When it comes to dealing with anyone, they maintain fairness and a good level of decorum along with trying to ensure justice for all.
On the other hand, Librans tend to take things quite lightheartedly. In fact, they even end up taking serious matters as a joke. Libra compatibility also shows that while they try to make everyone happy, they end up antagonizing many people.
What signs are Librans most compatible with?
Librans are highly compatible with Gemini, Aquarius, and Sagittarius.
1. Aquarius
Aquarius, as the water carriers, just like Libra are quite outgoing. Plus, they love to party and hit a get-together every now and then. Due to this, Libra compatibility shows that the two are highly compatible.
Meanwhile, when it comes to conjugal pleasures, the two signs complement each other!
2. Gemini
When it comes to Gemini, Librans, again, go very well with them. Both of them love socializing as well as intellectual stimulation. Thus, they are bound to cooperate quite well.
Moreover, the love compatibility between Gemini and Librans show that the two signs work like a house on fire when it comes to taking part in physical pleasures.
3. Sagittarius
Sagittarius natives are known to be passionate beings, and that coupled with the natural charms that Librans possess, the bond between the two stars is not dull at all.
There will hardly be any dull moment throughout their relationship, particularly when it comes to satisfying the carnal desires of each other.
Signs that don't go well with Librans
1. Pisces-Libra compatibility
Some signs are the least compatible with Librans. These are Taurus, Pisces, and Cancer.
The truth is, a Libra-Pisces match is quite complicated since both the signs are sentimental ones. At first, it might seem that both can get along quite well, however, Pisces cannot share the extroversion that Librans possess.
Ultimately, the relationship between the two will deteriorate in a short time. Plus, the Fish's sulky and timid attitude might also annoy the Librans in bed.
2. Cancer-Libra compatibility
Likewise, Librans are hardly compatible with Cancer natives for they are almost poles apart.
While Cancer natives want an emotional connection, Librans are always up for mischief and fun. Due to the vast differences between the two, there is hardly a chance that the two will start a physical relationship with each other.
3. Taurus-Libra compatibility
Libra compatibility suggests that with Taurus natives, there is not much in common, thus a relationship is likely to fail.
Both of them possess a creative bent, however, there's nothing much around the bend, often leading to fiascos.
What about the compatibility with other stars?
The compatibility with other stars is average, to say the least. Let's look at how Librans work with a few other stars.
1. Leo
Libra and Leo sharing a relationship full of mutual trust is not that common.
Librans tend to sense the dishonesty hidden behind Leo's confidence if there's any. This is because while both the stars love to be seen, how they want to be seen is different. Leo natives love to show all that they've got while Libra natives love getting the approval from others.
Neither of the stars understands the other which often results in mistrust and jealousy.
However, looking at their relationship's rational side, both can support each other quite nicely and can communicate efficiently. The two respect the other and help to build a stronger personality without any judgment.
2. Scorpio
If there is one sign that Scorpio natives can't trust, then it is Libra.
Primarily, this is because Librans love to show off their attractiveness to the world while Scorpio natives are highly possessive. Plus, since Libra can easily absorb Scorpio's possessiveness, both of them start acting similarly and obsess about what the other does alone in their free time.
On the other hand, Librans can rationalize almost everything that Scorpio natives say. Since their communication is quite balanced, Librans get the chance to slow down and breathe to understand the words and acts of the Scorpio native.
Share this article on
Want to have a happier, healthier marriage?
If you feel disconnected or frustrated about the state of your marriage but want to avoid separation and/or divorce, the marriage.com course meant for married couples is an excellent resource to help you overcome the most challenging aspects of being married.
Learn More On This Topic
You May Also Like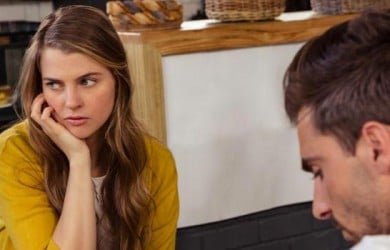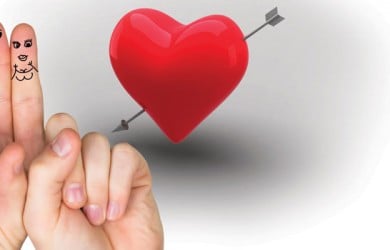 Recent Articles
Popular Topics On Married Life