10 Libra Dates That Truly Work
If you're in love with a Libra or looking to get closer to one, you know you've got to engage their brain and heart.
Libras are the thinkers and debaters of the Zodiac. The way to their heart is often through their intellect.
But Libra dates also have a softer side that loves art, music, and cozy settings. How do you find a way to engage all the facets of the versatile Libra? What's the best way to honor both their serious and carefree sides?
Read on to understand how to date a libra and impress them with your date ideas:
Related Reading: 

100 First Date Ideas to Make Your Date Memorable
What do Libras like to do for fun?
Dating a libra woman or man can get complicated if you don't know what they would like or what their interests are.
Libras, as the symbol for their zodiac sign indicates, are individuals that seek balance and symmetry. They are the best zodiac signs to date if these are things that you are looking for in a partner.
You can learn how to date a libra woman or woman by reading about what this sun sign likes explicitly to do for fun.
By understanding what Libras like to do for fun, you can plan the best dates for Libras. Here are some things that Libras enjoy:
Libras like their alone time but also enjoy socializing with groups of people. They can naturally get along with people.

Libras like art, so they enjoy pursuing some art form like painting.

Libras like activities that help them feel more centered, like meditating.

Libras usually love to

shop

as it gives them instant joy.

Libras like to think and introspect; therefore, they enjoy people and things that make them feel intellectually engaged.
Related Reading: 

 Love Compatibility between Zodiac Signs
10 creative tips for libra dates
Once you understand what Libras like to do for fun, you can plan activities or libra dates that include the things they like.
You can personalize and make your date for Libras more special by incorporating their interests into the date. After these dates, they will make them feel extra special and closer to you.
Read on for some great date ideas for the Libra in your life:
1. Feed their mind
Libras love to think, learn, and discuss.
Ideal first date ideas include taking your libra partner to a lecture on an interesting topic. Check out your public library, area museums, or the local university for offerings. There is always something to be learned about.
After the lecture, take your Libra out for coffee and dessert so you can discuss what you just heard.
Even if you disagree, the discussion will make for an intellectually stimulating time and light up your libra lover.
Related Reading: 

The Psychology Behind Love Compatibility Between Zodiac Signs
2. Learn something together
If you are looking for libra date ideas, you can take a class together on something you're both interested in.
It could be a sushi-making class at the gourmet supermarket, a painting class at the local wine-and-paint place, or something arcane like beekeeping or homebrewing through the community college, library, or local environmental organization.
Libras are always looking to learn new information and skills.
They love nothing better than learning with someone so that they can talk about it afterward. Be adventurous and try something neither of you has ever experimented with before.
Related Reading: 

15 Things Every Couple Should Do Together
3. Get artsy
Take your Libra partner to a new art exhibit; extra points if you can go to an exhibition or gallery opening. Whether a high-profile national tour of a collection at your city's major art museum or a mostly-unknown local artist at a tiny gallery, your Libra partner will surely love it.
Allow your Libra partner to get all dressed up in their most charming clothes and make an evening of it, complete with a nightcap afterward.
4. Hit a party
Libras are incredibly social, and they've never met a stranger.
Take your Libra dates to a party where they can socialize, schmooze, and make new friends to their heart's content. By the night's end, they would usually meet everyone in the room.
You either take your Libra to a party with your most thoughtful, eccentric, erudite friends or you can throw a party to bring them all together in one place.
Make sure that the food and the drinks are both excellent. Perhaps the only thing Libras like about parties better than meeting new people is being able to nibble and sip on interesting snacks and cocktails.
5. Make them laugh
Libras can be mighty serious thinkers but also have a wonderful sense of humor.
Make your Libra laugh, and you'll never regret it. Take your Libra to a comedy show, improv night, or comedic play and let the giggles commence.
Research shows that your positive perception of your partner's humor significantly contributes to a higher level of relationship satisfaction.
Be mindful, though. Libras have a strong sense of justice and won't appreciate a comic routine or movie full of tired sexist jokes and excessive potty humor.
Choose something smart, thoughtful, and funny, and you've got a winner. Want to level up? Try taking an improv class with your Libra beloved.
Libras are all about style and sophistication.
Yet, libra dates are not afraid to look a little silly if it will make those around them laugh.
Watch this video to learn why love needs laughter to survive:

6. Go off the beaten path
What are the dates for a libra that make them swoon for you?
Libras are adventurers who love to have adventures in their own backyard.
Take your Libra to an underappreciated neighborhood in your city or a nearby one. Seek out undiscovered gems of coffee houses, bookstores, art galleries, or antique shops.
Check to see what fun attractions nearby small towns have, and make a day of exploring that tiny place known for the county's best strawberry pie or oldest continuously operating general store.
Else, find an out-of-the-way place in the country where you can pick in-season fruit like apples, strawberries, or peaches.
7. Dress to impress
Libra dates do like finesse, so try to dress up for any date with a Libra person.
Wear something that you are comfortable in, making you look your very best. It will leave them with a good impression of you and completely under your spell.
You can plan your outfit in advance. If you are confused, ask your loved ones for their advice as they can help you look your best.
Related Reading:

  

Men's Date Outfits: Tips on Dress to Impress on a Date Night
8. Enjoy the elegance
Libras love the finer things of life.
Plan a date for your libra date that incorporates a fine dining experience or an exclusive location that helps your partner feel valued and appreciated.
If you plan an elegant date for your libra partner, it will let them know that you have noticed what they like and therefore have a date that is specifically geared towards it.
9. Traditional romance
It may seem cheesy but people who belong to the libra sun sign tend to dream about the classic romance of the movies and poetry.
You can go out for that candlelight dinner or movie, try getting them gifts, reliving childhood memories or slow dancing with each other.
Try to take a moment to celebrate all traditional relationship milestones because your Libra partner will enjoy and appreciate those.
Related Reading: 

 

The Role of Romance in a Relationship and its Importance
10. Sincere compliments
Compliments can always go a long way.
Dating a libra can be a success if you take the time to sincerely compliment them about how they look, how they make you feel or even different aspects of their personality/skills.
Research published in the Western Journal of Communication shows that compliments positively impact one's assessment of relationship satisfaction.
Compliments can make a person feel noticed, loved and valued. It can bring two people closer and open their hearts to each other.
Final thoughts
Libras need just enough of everything – the serious debate and playful banter, intellectual stimulation and goofy fun, time with others and time one-on-one with their partners, adventure time and time to be a homebody.
Keep your Libra's head and heart engaged, and you're on the right track. Also, remember to make time for serious reflection and childlike playfulness. Find ways to keep you and your Libra learning and growing together, and things will go well for you.
Share this article on
Want to have a happier, healthier marriage?
If you feel disconnected or frustrated about the state of your marriage but want to avoid separation and/or divorce, the marriage.com course meant for married couples is an excellent resource to help you overcome the most challenging aspects of being married.
Learn More On This Topic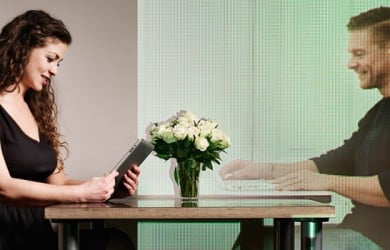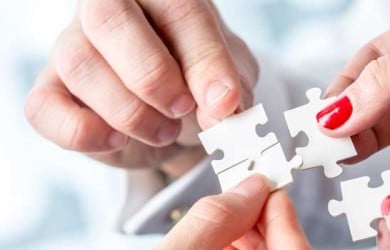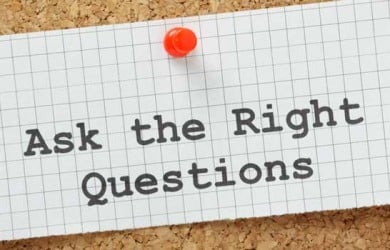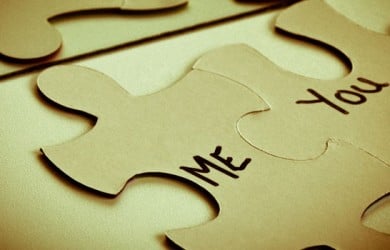 You May Also Like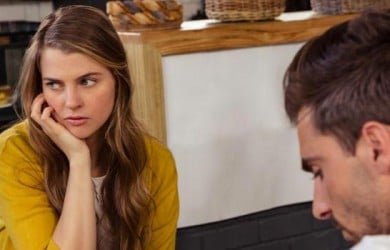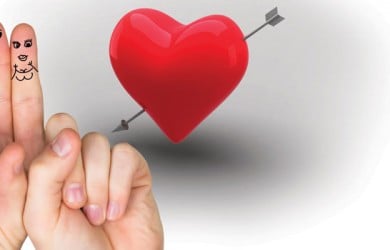 Popular Topics On Married Life