15 Best Date ideas to Lure a Scorpio
If you're dating a Scorpio or just have your eye on one, you know that you've got to keep things interesting. Scorpios like things a little edgy, a little off-center.
Scorpions have earned their reputation as the kinksters and daredevils of the zodiac.
But, romancing a Scorpio can be a little daunting for the rest of the zodiac. How do you keep your Scorpio entertained and engaged?
Boredom is their Kryptonite.
How will you turn up the heat on romance? Here are some Scorpio date ideas to help you plan a wonderful time with your partner.
How do you attract a Scorpio?
How to date a Scorpio woman or man? You might want to plan a perfect date for your Scorpio partner, but even to get there, you first need to attract them to you, making them want to go on this date with you.
This research suggests that dates play a vital role in bringing people closer and help in building a relationship.
What are the qualities that a Scorpio finds attractive in a significant other?
1. Authenticity
Scorpios can easily identify if someone is being fake or is lying to them. They appreciate honesty and authenticity. If you want to know how to attract a Scorpio, ensure you are not trying too hard and are just being yourself.
Related Reading: 

How to Develop Authentic Relationships
2. Show some depth
Whether it is about things you are passionate about or if it is emotions, Scorpios are attracted to depth and substance. If they sense that you are shallow, a Scorpio will likely lose interest.
3. Give them attention
Scorpios crave attention from people they like or are attracted to. If you need your Scorpio potential partner to be attracted to you, give them attention.
15 best Scorpio date ideas
Read on for 15 Scorpio date ideas.
1. Explore a new underground scene
What do Scorpios like to do for fun? Scorpios love to be the first to discover a new bar, band, or attraction. Find a local dive bar or alternative music space and make an evening of it.
Bonus points if you can find an undiscovered local band to listen to, some avant-garde performance art, or a hole-in-the-wall bar with a fantastic cocktail menu.
Whatever it is, as long as your Scorpio can say they knew about it before it got popular, this date will be a hit. This is one of the best Scorpio date ideas.
2. Go on an adventure
Is this your first date with a Scorpio man or woman?
Scorpios love exploring new places, blazing new trails, and living on the edge.
Be willing to engage in the spirit of adventure with your Scorpion. Take a day trip to some small town with a strange festival and see what mischief you can get into.
Or play tourist in your city by going to the tourist attractions that locals never bother to visit, even though they drive past them daily.
Break out the map and pick someplace neither of you has ever been to and make a day of it, complete with a stop for junk food snacks, and car karaoke.
Related Reading: 

70 Adventurous Date Ideas For Couples
3. Get your adrenaline rush on
How to impress a Scorpio man or woman? Seek adventure.
Scorpios are adventurers and hedonists.
They love the adrenaline they get from doing something risky and new. Take your Scorpio sweetheart somewhere that can get both your hearts pounding. Go ziplining, take a rugged hike, and hit an amusement park with a killer new coaster.
If you're feeling courageous, bungee jumping or skydiving, even the indoor kind, can make for a fun time with your Scorpio sweetie.
4. Get wet
What is a great Scorpio date idea?
Scorpios love to spend time outdoors, so much better if they can be in the water.
You can choose an extreme adventure like white water rafting or cliff diving. Still, your Scorpio would probably be happy to float down the river on an inner tube with some cold beer, chill out on the beach with a margarita, or even head to a lake for boating and swimming.
Make the day as chill as you'd like, with time for quiet relaxation away from those crowds that Scorpios both love and hate.
Related Reading: 

5 Ways to Navigate Your Adventurous Relationship
5. Indulge their decadent side
Scorpios are known to be pretty kinky though they often keep that under wraps until they know you well.
While it's not precisely first-date appropriate, indulging that side of your Scorpion with a trip to a dungeon, fetish club, or BDSM event could heat things up. Be sure to talk with your Scorpio first. Consent is not only sexy; it's mandatory and doesn't spring this date as a surprise.
If your lover is into it, spending some time at such an event could heat things up when you get home.
If a public kink event isn't for you, you can also visit a leather or fetish shop for some things to have your naughty adventure at home alone together.
6. Get your luxe on
Scorpios love the finer things in life, from good food to the best clothes.
Plan a date where you can spoil your Scorpio. You might choose a weekend at a fancy spa, where you can relax in the whirlpool tubs, get a couple's massage, and generally luxuriate. Or rent the honeymoon suite at a fancy hotel and order up room service, complete with champagne, strawberries, and truffles.
What about a limo to the hotel, a horse-drawn carriage ride through a gorgeous park, or a fancy historical neighborhood?
Channel your inner royalty and plan a night or a weekend full of only the finest things you can find as a perfect Scorpio date idea.
7. Monuments and old buildings
Old buildings have a charm, and Scorpios love that. Scorpios like to explore monuments for the knowledge aspect of it. A date where you both explore an old building with history or a monument that has historical significance may be pretty enjoyable for a Scorpio.
8. Theme parties
Scorpios like a little mystery, and taking them to a theme party or a masquerade may be quite a good date idea. They are sure to have a good time with this Scorpio date idea.
Not sure how to organize a theme party? Watch this video for tips.
9. Explore a vineyard
Scorpios like to do new, different things. If you want to plan a fun date for the Scorpio in your life, take them to a vineyard. You can explore the land, the process of making wine, and even do a few tastings if you're into them.
10. A music show
Scorpios are often inclined to specific music genres. If you know the music genre your date is into, make sure to buy tickets for them. They will enjoy this Scorpio date idea.
Related Reading:

 How to Keep a Relationship Interesting and Fun
11. A food walk
Scorpios are fond of food and like trying new things. You can take them out on a food walk for a fun date idea.
12. A fine dine
How to date a Scorpio man or woman?
Scorpios are all about the class and show. If you want to impress a Scorpio, take them to a fine dining restaurant.
13. Sporting events
If you are aware of any likes when it comes to sports, you can definitely plan a date at a sporting event with the Scorpio in your life.
14. Art museum
Scorpios appreciate creativity and art; if you think they would like it, you can take them to an art museum for a wonderful date. This would be a vital Scorpio dating tip.
Related Reading: 

4 Expert Tips on Best Romantic Date Ideas for Couples
15. Shopping
Scorpios like to shop for things like watches and jewelry. For a perfect Scorpio date idea, take them out shopping for things they like.
Dating a Scorpio is never dull
Dating a Scorpio is nothing short of an adventure.
Those born under the sign of the Scorpion are delicious contradictions. They love to get out and get dirty in the rugged outdoors but revel in fine food, drink, and clothes.
They're adventurous but also somewhat reserved until they get to know you. They're equally happy in a dirty dive bar, greasy spoon diner, upscale wine bar, or country club.
If you're willing to be adventurous and spontaneous, your Scorpio sweetheart will keep things interesting for a long time.
Share this article on
Want to have a happier, healthier marriage?
If you feel disconnected or frustrated about the state of your marriage but want to avoid separation and/or divorce, the marriage.com course meant for married couples is an excellent resource to help you overcome the most challenging aspects of being married.
You May Also Like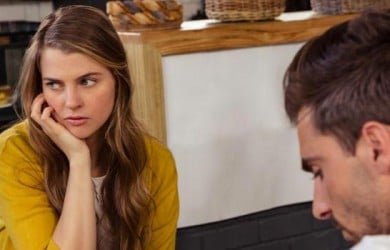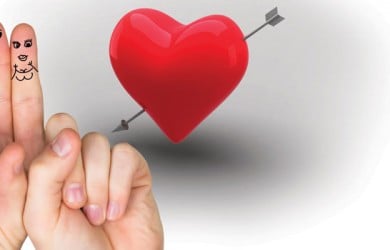 Recent Articles
Popular Topics On Married Life