15 Romantic Date Ideas to Enchant a Pisces
Pisces tend to adapt themselves to match others or suit different situations according to their often romantic perception of how they should be.
They are romantic in their ideas and often fantastical too. The best pisces date ideas are often achieved by establishing a sense of love, romance, and connection.
Are you ready to plan a pisces date?
If so, you'd be thrilled to know the facts about people under the pisces sign and be ready to impress the person you love.
Learn what attracts them, what they prefer, and even the challenges you can face when dating a Pisces.
How to plan a date with Pisces?
Ever wondered about pisces date ideas? What do Pisces like to do for fun, and what turns them off?
When planning a date for someone you like or love, knowing everything about them, even their zodiac sign, would be good.
Are pisces romantic? Do they love pisces dates that involve fantasy-themed romance and love?
Absolutely!
Did you know astrologers believe people under the pisces sign favor fantasy? They love romance, and you should keep that in mind when planning pisces dates.
You've got this if you think of candlelit dinners, long walks on the beach, and dinner at the bay.
Related Reading: 

4 Expert Tips on Best Romantic Date Ideas for Couples
What attracts a Pisces?
"Can a pisces date a pisces?"
Of course, they could. Zodiacs alone won't measure love. However, they can be excellent guides on how we can plan pisces date nights.
Pisces are people born between February 19th to March 20th. They are artistic, emphatic, gentle, and wise.
People born under this sign would get attracted to people who can offer them deep conversations. The connection built during this moment is remarkable for someone under this sign.
They would appreciate someone keen on arts, music, and theater. Of course, let us not forget their soft side. Pisces people are sensitive, compassionate, and kind.
If a person shares these traits and interests, you can surely catch the attention of a pisces.
Can pisces date pisces people and work out? It definitely would, and they can make it work with other signs.
What do pisces prefer when they go on a date?
If you want to learn how to date a pisces, start with understanding their dating preferences.
People under this sign prefer the old style of dating. A pisces date would be romantic and romantic.
If you want to know how to get a pisces to like you, you should know what they prefer. Would it be a night out at a bar or a long walk on the beach?
Once you know what makes a pisces smile, you're a step closer to seeing signs a pisces likes you.
Surefire tips for dating a pisces man
Loving a pisces man may be one of the best decisions you have ever had. Since you're in love, you want to be familiar with the different tips for dating a pisces man.
Your Pisces man has a vivid imagination, so if you want to get his undivided attention, ask him about his dreams or talk about extraterrestrials and even theories he believes in.

Your man is a Pisces, so it wouldn't be surprising if he's a hopeless romantic. Keep his heart by allowing him to do what he wants to make you happy. He would be cheesy but sincere. Please don't laugh at his efforts and make fun of him.

A man born under this sign is empathic and sensitive. He will care for you a lot, so don't make fun of him for showing affection to puppies or kittens. He has a good heart, and you should be proud of that.

A Pisces man is creative and needs an outlet for it. Support him if he wants to paint, play his guitar, or even enroll at a theater school.

Learn how to date a Pisces man by understanding his moods. People born under this sign are

moody

and emotional. You need to learn how to adjust and not be overly sensitive if he changes his temperament.

One day, he's bubbly, and the next, he is quiet and aloof. Instead of making a big deal out of his mood swings, be there to make him feel better. If he asks for some alone time, give it to him without asking what's the issue or what's wrong.

A Pisces man is very generous. He would insist on buying you a bouquet, chocolates, and a little something to make you feel loved.

He will not hesitate to spoil you and would even insist on paying for you. He is a gentleman.
Show your Pisces man you appreciate his efforts. You don't have to return the favor or buy him gifts too. You have to show him you're happy and grateful. Most of all, don't take advantage of him.
These tips for dating a Pisces man aren't hard at all, and it would come naturally because you're in love.
After learning about a Pisces man's dating style, what about a Pisces woman?
Effective tips for dating a pisces woman
What about dating a pisces woman? Is there a difference between their traits and personalities?
When a pisces woman loves you, expect to be spoiled. Of course, you would want to be the best partner for your pisces woman, and these tips are for you.
A Pisces woman loves a confident man. Pisces women can sometimes feel insecure, so they want a man who is sure of himself. She also loves compliments. For her, it's one way you can show her you love her.

A woman born under this sign

loves deep conversations

, so make sure you know how to start one. She is smart and will always be intrigued by any topic. Are you up for this challenge?

How can a pisces woman fall for you even more? Well, you can start by being romantic. She would appreciate the small and sweet gestures of love that you will show her.

Send her a short poem, or put a rose on her bed before she wakes up. Those little things will make her happy.

Choosing a pisces to love also means understanding her mood. Sometimes, she might want to savor a little alone and quiet time. Respect her request and allow her to spend time with herself.

You also have to get used to being pampered because she can be sweet, compassionate, and caring. Sounds too good to be true? Well, you're in luck because that's one trait of a Pisces woman. She is looking for a man who can share the same level of

passion

.

Lastly, a woman born under this sign wants a man who can be there for her. Support her in her endeavors and be there if she's down and sad.
Now that you are familiar with a pisces' dating styles, it's time to tackle the challenges you might face.
How do you know you're dating the "right" person? Kati Morton discusses dating tips that are fun and informative.
The challenges that you can face when dating a pisces
Do you have questions for Pisces, and why do some people say they are hard to date?
Okay, we understand you might feel nervous about this, but it's not a red flag.
It may serve as a warning if you plan to date a pisces. Why?
A pisces man or woman tends to give more than what's expected. They can love and care for you too much that they would put you first before their own.
There can be people who would see this as an opportunity to take advantage of them.
So, if you're falling for a Pisces, take care of this person.
15 Romantic date ideas that can impress a pisces
Pisces also has a low-key showy side that loves indiscreet attention (of course, most wouldn't admit this even to themselves), but if the spotlight seems to be on them, in some way, then you might unlock their heart.
So, what are the dates for a pisces that you can enjoy the surprising depths of loving a person under this sign? What's the best way to honor their rose-colored world and discover their fun and fabulous side?
Here are 15 tips if you are planning a pisces date.
1. Head for the beach
Take your pisces on a beach date, and this will be one pisces date idea that your pisces will never forget.
But don't spend your time in the arcades. Instead, take a cozy blanket and some wine, and sit on the beach in each other's company. Find a beachside eatery after with some fantastic food, and your pisces will be well and wooed.
2. Plan a picnic
Romance is everything to a pisces, and nothing says romantic more than a specially prepared picnic for your pisces date. When we say 'specially prepared,' we mean it.
If you take the time to make the food yourself or choose food carefully with your pisces in mind, the effort will not be lost.
They will be delighted that you went to such efforts, even if it was just seeking out an exciting food item they love and repacking it or heading to a deli to find a few different foods to try.
Pisces will love that you went to such efforts, and they'll also love that you did this through food.
3. Get romantic
You can be as cliché as you like and pay little effort to your romantic setup. Even if you light a few extra candles, play some sweet music, whisper some sweet nothings, and cook a nice meal, a pisces will love that.
Take them away on a romantic weekend or a well-planned dinner date, and you will replay that pisces date idea in their heart and mind for months to come.
Also Try: Are You A True Romantic?
4. Get into some role play
If you know a piscean well, you'll discover that they can sometimes change depending on who they are around. This might seem somewhat superficial or even fake to some other signs, but it's not to a pisces.
They love to get into the moment, and they think that adapting to the person they are with is how they make and demonstrate a connection to them (except most pisces don't even realize they do this).
So, a perfect pisces date idea is to get into some role play. Roleplay in the bedroom is a definite must (but there needs to be some trust, and it will probably need to start low-key).
Take your pisces somewhere where you have to dress up and step into a role as part of the date, such as a Jazz event or murder mystery event, and they'll love it.
Any form of fantasy, especially if it's romantic, will work for a pisces date idea.
Related Reading: Exciting Couple Role Play Ideas to Spice up Your Relationship
5. Watch a show
Pisces love to be swept away at the moment, and nothing does that better than a live show for a piscean, whether it be a theater, a ballet, Cirque du Soleil, a choir, or an outdoor concert.
Watch your partner's eyes twinkle in delight as she appreciates theatrical arts and musicals' art, effort, and talent.
Some people might think of this as an old-fashioned way to date your partner, but the classical arts will sweep away your lover's feet. We can assure you that.
For pisces, it would be an unforgettable date. It's a bonus if you also enjoy the show.
6. Spend the night under the stars
Think again if you think most people will appreciate loud music and gadgets.
Pisceans prefer passionate acts rather than what we know now as "cool." Keep this in mind when you are planning a pisces date.
It would help if you started searching for romantic ideas to know what you can plan for your date.
If you want to treat your partner to a romantic date, you can set up an easy dinner. The trick is finding the perfect location where stars will be visible.
The rest would be easy.
Set up a table with fairy lights; prepare your meal and some champagne. Talk about anything and enjoy the view of the stars. A romantic date that wouldn't even hurt your budget.
7. Watch the sunset together
We've seen this in the movies, and it might look dull or too simple for some, but is it?
If you are a romantic person, watching the sunset is one of the most beautiful ways to spend time with the person you love. A sunset date would make your pisces partner feel loved and special.
Look for a location where the sunset is beautiful. Ask your partner to go there and bring some snacks too. If you can have chairs or a picnic mat, that's good.
Sometimes, you don't even need to talk. Holding each other's hands while enjoying the beautiful scenery is enough to feel that you're in love.
8. Park, wine, and paint
You may already know your partner's passion and hobby by this time.
If your partner has told you about their plans or dreams of trying out painting, you can use this information to set up a fun date.
You can set this up in a park, prepare your favorite wine, and prepare the tools you will need to paint.
Can you imagine the surprised reaction of your partner? Who wouldn't enjoy this date?
Allow them to savor the moment and show how creative they could get. You can also sip your favorite wine while painting and enjoying the sound of nature.
9. Night swimming
You can book a hotel room with a private pool.
Your pisces partner would appreciate night swimming where you have the pool for yourselves and where you can enjoy the relaxing moment.
This is an excellent opportunity to unwind and allow each other to share stories and talk about anything under the sun.
What makes it extra special is that it's romantic.
You can also prepare snacks because your date would appreciate it if you prepared them yourself. Also, don't forget the wine and flowers.
Can you see the trend now? Dating a pisces woman or man doesn't need to be granted or expensive. You have to prepare it with love.
10. Enroll in a pottery class
When you hear about pottery class, you can't help but think of the famous movie "Ghost."
It's a romantic movie with a twist, but women, especially those born under the sign pisces, love this scene.
There's something about the art of pottery that makes you want to try it. Creating mugs, bowls, and vases and designing them gives you fulfillment and satisfaction.
Now, imagine trying this wonderful experience with someone you love?
Another romantic idea will surely be memorable for you and your pisces lover.
11. Visit a planetarium
Do you believe that the universe conspired for you to meet each other?
If you do, spend time together and go stargazing. Again, this is another way to please your pisces lover.
Aside from seeing all the beauty inside a planetarium, you would also be able to learn new facts that you can talk about at a later date.
12. Hot spring date
What do pisces like to do for fun? They definitely would love to spend some time admiring nature.
Another experience to try with your pisces partner is a hot spring experience.
Rest and relax your tired muscles as you soak your body in nature's spa. You could spend quality time with your partner and be able to wash all those body aches and pains.
We're pretty sure you will enjoy this as much as your partner does.
13. Alfresco dining
When dining out, your pisces date would appreciate it if you would choose Alfresco dining. There's something different with a dinner outside.
Wouldn't it be better if the view outside would be as beautiful as your date?
While you're at it, you can request wine and give your date a rose to end the evening with that sweet smile.
14. Museum date
Here are other pisces' date ideas to love.
Check out exciting and big museums that offer a tour. You can book one and ask your pisces partner to accompany you. Make it a surprise, and your partner will appreciate it.
Learn about art pieces, paintings, and other historical items while spending time together. How beautiful is this idea?

A person born under this sign would love this idea.
15. A garden date
This is one pisces date idea that will win you some kudos. Go Green Fingered. Pisceans love nature and are probably very likely to develop a green finger or two at some point in their life.
Take them to some gardens, do some gardening together, or even attend a garden party (or restaurant with a fantastic garden). The surroundings will open up and inspire your pisces in ways that you wouldn't imagine.
Even if you go fruit picking, to a vineyard, or set a date up in your backyard – anything green-related will work for an excellent piscean date idea.
Dating a pisces is all about romance, fantasy, and fun.
Conclusion
Dating a pisces will always involve love, romance, and fantasy; even though that sounds like a cliche date idea, pisceans live and breathe this vibe every day.
Planning a pisces date isn't hard at all. The options are endless, and you'll get many ideas because you are in love.
Remember that their world is viewed with rose-tinted specs, and learning how to view the world through the eyes of a pisces, even though it might seem confusing at times, is nothing but heartwarming and fun.
You're in for fun and loving time if you are dating a pisces.
Share this article on
Want to have a happier, healthier marriage?
If you feel disconnected or frustrated about the state of your marriage but want to avoid separation and/or divorce, the marriage.com course meant for married couples is an excellent resource to help you overcome the most challenging aspects of being married.
Learn More On This Topic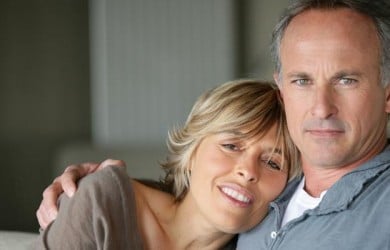 You May Also Like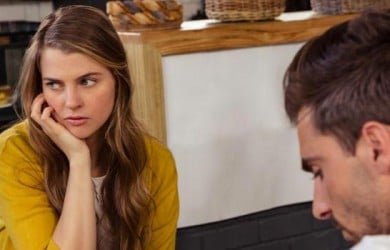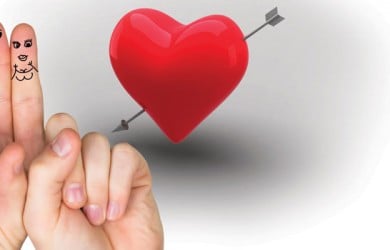 Recent Articles
Popular Topics On Married Life