What Are You Really Saying When You Are Pronouncing Your Wedding Vows
All wedding ceremonies are different, but there is one element they all share: the recitation of wedding vows.
Whether classic spoken vows, or more modern vows which are sung, the exchange of these words is something the husband and wife take seriously.
They want their wedding vows to be filled with meaning, sending a message not only to each other but to all who have gathered to witness their joining in matrimony.
Let's take a look at the history of wedding vows and how brides and grooms can create vows that are personal, meaningful, and an expression of their love and hope for a shared, joyous future.
Wedding vows: a history
Scholars have identified the oldest wedding vows for Christian marriages as those dating back to medieval times.
The Book of Common Prayer, by Thomas Cranmer, Archbishop of Canterbury, which dates from 1549, cites a couple of vows which were typical for that time. A couple could promise to love and cherish each other, or, alternatively, the groom would promise to "love, cherish, and worship", and the bride to "love, cherish, and obey".
Another choice of vows for this time were:
Groom: I,____, take thee,_____, to be my wedded wife, to have and to hold from this day forward, for better for worse, for richer for poorer, in sickness and in health, to love and to cherish, till death us do part, according to God's holy ordinance; and thereto I plight thee my troth.
Bride: I,_____, take thee,_____, to be my wedded husband, to have and to hold from this day forward, for better for worse, for richer for poorer, in sickness and in health, to love, cherish, and to obey, till death us do part, according to God's holy ordinance; and thereto I give thee my troth.
If these words ring familiar, it is because they are still the most-common vows used today in Western Christian marriages, although it is rare for the bride to use the word "obey" anymore. Even if the couple is not religious, they tend to rely on these classical vows.
When you think about these vows, you might be struck by the continued usage of the phrase "till death us do part", considering that 50% of marriages will end due to divorce and not by the participants shedding their moral coil.
Why do we still include this rather arcane phrase?
It is probably just tradition, and a lovely way to feel the historical link reaching back to couples marrying since medieval times.
There is something deep and reassuring about repeating this public declaration of love that people all over the world have performed for centuries.
So the language ties us to all marrying couples since wedding vows were invented.
Modern vows
It took the shifting tides of the 1960s for couples to move away from the classic wedding vows to wanting to do something different from the previous generation.
Eliminating the church-endorsed wordage was an act of rebellion, like so many acts during this pivotal time. Nowadays there is nothing daring or even shocking when couples write their own vows, but in the 60s this was seen as a radical, defiant act.
For couples who don't want to use the traditional wedding vows, there are many options out there to make your vows meaningful and a reflection of who you both are. Personal vows definitely add a "wow" factor to the ceremony, carrying emotional weight that can often bring the bride and groom as well as the friends and family to tears.
This is something to consider if you are worried about become too overly emotional when reciting personal vows.
If you think you might be overcome with stage fright or just break down and not be able to utter a word, you may want to consider having your officiant use the traditional vows.
There is no shame in that, and better to have a gorgeous, flowing ceremony than to have the star couple dissolve in a puddle of emotion, unable to carry on with the tying of the knot.
Vows that are personal and meaningful
Contemporary weddings can include the most unique of wedding vows, so take some time to think about what you might say or sing that truly is a reflection of who you are.
Are you a creative writer? You could share a short story filled with allegory and metaphors about how you and your betrothed merged your lives.
Are you a musician? Bring in your band and perform a love song you have written specially for the wedding. (As favors, give each guest a CD or USB key with the song on it.) Are you a poet? Nothing moves the audience more than a gorgeous piece of poetry, one that speaks of the amazing power of love.
Are you funny?
Include some of your standup routine in your vows but make sure it isn't deprecating to your new spouse—that kind of humor rarely charms a crowd.
To this end, when creating meaningful, personal wedding vows, you will both want to write them together so that you are in agreement with what you will be sharing publicly on your wedding day.
And, as with all good writing, review, edit, rewrite as necessary.
Pro-tip: it's best to memorize your vows so you aren't fumbling with a piece of paper while in front of all the guests.
Above all, remember this
Vows, whether written by the Archbishop of Canterbury, or by you, are promises.
Promises that are to be remembered, respected, and honoured from this day forward. Make them beautiful, rich, and meaningful.
Share this article on
Want to have a happier, healthier marriage?
If you feel disconnected or frustrated about the state of your marriage but want to avoid separation and/or divorce, the marriage.com course meant for married couples is an excellent resource to help you overcome the most challenging aspects of being married.
Learn More On This Topic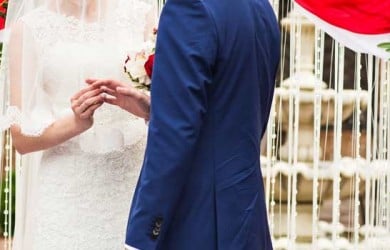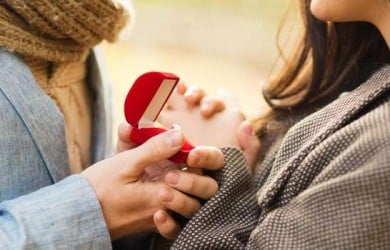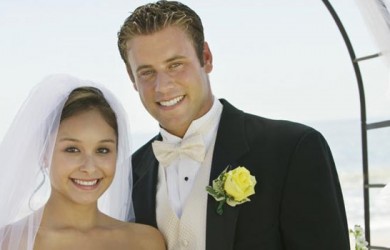 You May Also Like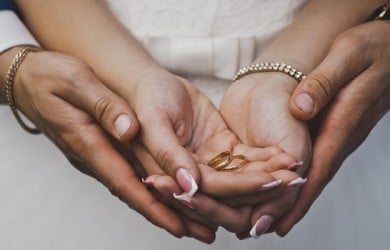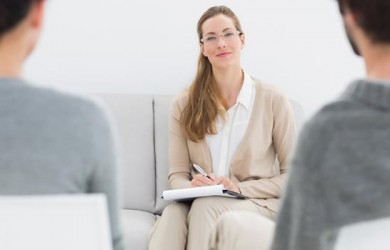 Popular Topics On Getting Married