Wedding Vows: Important Words You Exchange With Your Spouse
The traditional wedding vows we are familiar with came from England and date back to medieval times. Since then, couples have promised to "love, honor and cherish" each other in front of family and friends, using the same set of words throughout the centuries.
Modern couples continue to exchange these vows, especially those who wish to have a classical wedding that doesn't vary from the time-tested script. Indeed, there is something beautiful in hearing the wedding vows all of us recognize. Despite guests knowing these simple words by heart, tears are still guaranteed to be shed by the time the bride and groom get to "have and to hold, from this day forward, for better, for worse, for richer, for poorer, in sickness and in health, until death do us part."
But many couples wish to exchange vows that are more personal and closer to their hearts than those used since the middle ages. They feel strongly that creating personalized wedding vows will be something more memorable for themselves and for the guests. If you are among those couples who wish to put a personal stamp on your wedding ceremony, here are some ideas that will spark your creative juices and inspire you to make this part of your wedding your very own.
Realistic wedding vows
You've read over the classic vows and nothing in them seems to speak to you and your fiancé's life and expectations for the future. You would like to exchange vows that are more 21st century. Why not reflect on some words that would convey what you want out of marriage? For better or for worse, certainly, but perhaps updating this with "My love for you is our money in the bank, and hopefully it will be giving us interest and dividends—tax free!—for all our years together." In sickness and in health could be given a more-contemporary spin by reciting "Whether you are competing in your 6th Ironman competition, or using up your millionth box of tissues because your hay fever is acting up, know that I'll be there to cheer you on (or tend to you) forever."
These are just a few examples, but the point is to include words that reflect the reality of your situation, all while reminding your guests of the love that has drawn you together.
Funny wedding vows
If both of you enjoy comedy and have a reputation for being jokesters, it would be great to include some humor into your wedding vows. A nice advantage to funny wedding vows is that they can diffuse any nervousness you may be feeling about standing up in front of so many people, and provide a lovely light-hearted moment in the midst of an often-serious ceremony. You would want to avoid private jokes that only you and your fiancé understand (as your guests won't have a clue as to why these are funny) and steer clear of any jokes that could be interpreted as veiled criticism of your fiancé, like "See this ring? It's actually a ball and chain. So no more flirting with your secretary from this day forward!" (Especially not funny if your fiancé had a reputation for being a ladies' man before you.) Stick with humor that is light, easy for everyone to "get", and won't embarrass the older people in attendance.
Wedding vows that reflect one or both of your cultures
If you are marrying someone whose native language is different from yours, why not hold the ceremony in both languages? This would be especially touching for those guests who might not be bilingual. It is also a meaningful way to acknowledge your respect for the bicultural nature of your relationship, and show that the two cultures will always be a vibrant part of your household. Rather than merely translating the traditional American vows into the other language, research what the wedding vows are in the other culture, and use those as part of the ceremony, in both their form and language. Even if some of the guests will not understand the other vows, they will hear the love that is being expressed as you share these foreign words.
Poetry for vows
If either of you are creative writers or poets, why not write your vows as a poem? You could include a written version in the program you pass out to guests as a meaningful memento, and, for yourselves, have the poem calligraphed on parchment paper, or cross-stitched on canvas, and framed for your home.
If you love poetry but doubt you are up to the task of writing a poem for your vows, spend some time researching these romantic poets. Reciting one or several of their poems in the context of your ceremony would be a perfectly poetic way to express how you feel about each other:
Elizabeth Barrett Browning

William Yeats

William Wordsworth

Emily Dickinson

William Shakespeare

Christopher Marlowe

E.E. cummings

Rainer Maria Rilke

Kahlil Gibran

Pablo Neruda
Remember, there is no reason that you cannot personalize your wedding vows by including several different styles. You could build your ceremony on a base of the traditional vows, and add in a poem or two, a few personal words of love and promises, and close with a song. What is essential is that whatever is said in the form of vows is meaningful to both of you, and shares with those witnessing your union the truest expression of your hope for a long, loving future together. As the classic vows say, "until death do you part."
Share this article on
Want to have a happier, healthier marriage?
If you feel disconnected or frustrated about the state of your marriage but want to avoid separation and/or divorce, the marriage.com course meant for married couples is an excellent resource to help you overcome the most challenging aspects of being married.
Learn More On This Topic
You May Also Like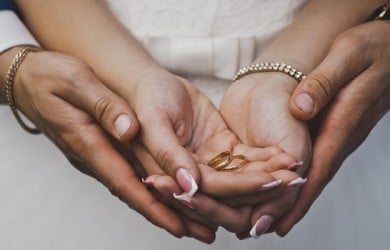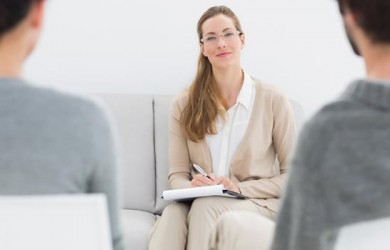 Popular Topics On Getting Married