5 Benefits of Existential Therapy and How Does It Work
Existential therapy is a powerful and insightful form of psychotherapy that can help individuals explore and make sense of their lives in a profound way.
Rooted in existential counseling theory and philosophy, this therapeutic approach offers a unique perspective on the human experience and how individuals can find meaning and purpose in their lives.
In this article, we will delve into the world of existential therapy, discussing what it is, how it works, what it can help with, the techniques it includes, the goals of existential therapy, and the numerous benefits it offers.
What is existential therapy?
Existential therapy is a branch of psychotherapy that focuses on the philosophical aspects of human existence. It emerged in the 20th century as a response to the existentialist philosophy of thinkers like Jean-Paul Sartre and Albert Camus.
Existential therapy operates on the belief that individuals grapple with fundamental questions about life's meaning, freedom, responsibility, and the inevitability of death.
At its core, existential therapy seeks to help individuals understand and confront these existential issues in order to live more authentically and meaningfully. It encourages self-exploration and self-awareness, inviting individuals to examine their values, choices, and how they relate to the world.
How does existential therapy work?
Existential therapy is a philosophical approach to counseling and psychotherapy that delves into the profound questions of human existence. This therapeutic approach doesn't rely on specific techniques or solutions.
Instead, it provides a framework for individuals to explore their own answers to questions about the meaning of life, freedom, responsibility, and the experience of death and isolation.
The therapy process begins with an examination of these existential themes, encouraging clients to explore their thoughts and feelings without judgment. Through a phenomenological lens, clients gain insight into their subjective experiences and cultivate self-awareness and self-acceptance.
What existential therapy can help with this?
Existential therapy is a versatile approach that can assist individuals with a wide range of psychological and emotional challenges. While it may not be suitable for severe mental health disorders that require medication or specialized treatment, existential therapy can be effective in addressing the following issues:
Anxiety and depression:

Existential therapy can help individuals know the root causes of their anxiety and depression, often tied to existential concerns such as meaninglessness and mortality.

Identity issues:

Clients struggling with questions of identity, purpose, and self-acceptance can benefit from existential therapy's emphasis on self-exploration and authenticity.

Relationship problems:

Existential therapy can improve communication and understanding in relationships by helping individuals clarify their values and desires.

Grief and loss:

It provides a framework for coping with grief and loss by addressing the profound existential questions that arise during these difficult times.

Existential crises:

Existential therapy is particularly helpful during periods of existential crisis when individuals grapple with significant life transitions or shifts in belief systems.

Decision-making:

The exploration of values and responsibility in existential therapy can assist individuals in making significant life decisions.
What do existential therapy techniques include?
Existential therapy incorporates various techniques to facilitate self-exploration and personal growth. These techniques of existential therapy are designed to assist clients in gaining insight into their lives and navigating existential challenges. Some of the core existential counseling techniques include:
Phenomenological exploration:

Therapists encourage clients to describe their experiences in detail, focusing on their thoughts, feelings, and perceptions in the present moment.

Socratic dialogue:

Existential therapists engage in philosophical discussions with clients, posing thought-provoking questions to stimulate self-reflection and insight.

Existential analysis:

The analysis technique involves examining the client's life in terms of existential themes such as freedom, responsibility, and meaning. It helps clients identify patterns and sources of distress.

Logotherapy:

Developed by

Viktor Frankl, logotherapy

is a form of existential therapy that emphasizes the search for meaning in life. Clients are guided in finding purpose and values to combat existential despair.

Role-playing and visualization:

These techniques can help clients explore different perspectives and scenarios to gain a deeper understanding of their feelings and motivations.

Existential exercises:

Existential therapists may assign homework or exercises that encourage clients to engage in activities related to their existential concerns, such as keeping a journal or exploring new experiences.
5 possible benefits of existential therapy
Existential therapy offers a range of benefits that can profoundly impact an individual's life and well-being. Let's explore some of the key advantages of this therapeutic approach:
1. Enhanced self-awareness
Existential therapy encourages clients to delve deeply into their inner thoughts, emotions, and values, promoting a heightened self-awareness that can significantly enrich their lives.
An enhanced self-understanding not only aids individuals in making more meaningful choices but also allows them to gain insight into their unique place in the world, enabling them to navigate life's challenges and uncertainties with greater clarity and purpose.
2. Improved coping skills
Clients learn to navigate uncertainty and adversity by developing effective coping mechanisms that align with their authentic selves. Individuals can feel lost, confused, and overwhelmed by their life circumstances, which can make them fall into depression.
However, through existential therapy, individuals going through this can learn new coping techniques to manage difficult emotions and stress effectively. These coping strategies can help them stay better grounded in the present moment and be able to deal with situations as they come.
3. Improved relationship with others
Challenges can make people restrain themselves from relating with others, causing them to lose meaningful relationships. But, through existential therapy, individuals can learn new skills that may help them build strong, healthy relationships and gain a sense of community and support in their lives.
4. Greater personal fulfillment
Existential therapy can help individuals discover their life's purpose and values, leading to a more meaningful and fulfilling existence. This newfound sense of purpose often translates into a deeper sense of contentment and satisfaction in daily life.
Clients are better equipped to align their actions with their core values, promoting a profound sense of fulfillment that goes beyond mere superficial happiness, providing a lasting and authentic sense of well-being and purpose.
Watch Jack Canfield, an American success coach, talking about achieving true success in life, i.e., personal fulfillment, in this video:
5. Reduction in existential anxiety
Clients can experience a significant reduction in existential anxiety as they gain valuable tools to confront their fears and uncertainties about life and death.
Through the therapeutic process, they can develop a more profound sense of resilience and coping strategies, allowing them to approach these existential concerns with greater confidence and equanimity.
The newfound ability to grapple with life's fundamental questions can promote a sense of inner peace and tranquility, enabling individuals to embrace their existence with a greater sense of calm and acceptance.
Commonly asked questions
When it comes to existential therapy, answering your common queries can further give clarification on this type of therapy that existential therapists use in existentialism counseling. Some of the questions include:
What are some examples of existential therapy questions?
Some of the existential therapy examples of questions that existential therapists and existential psychologists ensure they ask their clients during existential therapy sessions include: "What gives your life meaning?", "How do you cope with the uncertainties of life?" and "What aspects of your identity are most important to you?"
What's the difference between existential therapy and existential philosophy?
Existential therapy is a psychological approach aimed at addressing personal challenges, while existential philosophy explores the broader themes of human existence and meaning.
Existential theory in counseling tries to address many of these questions in order to aid individuals in discovering purpose and comprehension. It's a concept that has been the subject of extensive debate and discourse among philosophers over the past two to three centuries.
What is the primary goal of existential therapy?
The goal of existential therapy is to help individuals confront their existential concerns, find meaning in their lives, and live authentically according to their values; to understand the client's subjective world and help them come to new understandings and new options.
To achieve this, the client needs to attain complete awareness of their current emotions and behaviors, confront their anxiety head-on, and cultivate an authentic connection with both themselves and the surrounding world.
Is existential therapy the same as CBT?
No, existential therapy and Cognitive Behavioral Therapy (CBT) are not the same, as they are distinct in their approaches. CBT focuses on changing thought patterns and behaviors, whereas existential therapy explores profound existential questions.
Existential therapy can be a powerful tool for assisting individuals gain insight into themselves, cope with difficult experiences, and form meaningful connections.
Who is the father of existential therapy?
The father of existential therapy is often considered to be Viktor Frankl, an Austrian psychiatrist and Holocaust survivor, who developed logotherapy as a therapeutic approach centered around finding meaning in life.
Final thoughts
Existential therapy offers a unique and transformative approach to psychotherapy, focusing on the exploration of life's most profound questions. By employing techniques of existential therapy, deeply rooted in existentialist theory and philosophy, this therapy can facilitate self-awareness, resilience, and a deeper understanding of one's own existence.
Whether dealing with anxiety, identity crises, or the search for life's meaning, individuals can reach out to existential therapists and existential psychologists to benefit from the powerful insights and transformative potential that existentialism therapy can provide using existential counseling techniques.
For those seeking to navigate life's uncertainties with authenticity and purpose, embarking on an existential therapy using an existential therapy approach and journey may be a profound step toward personal growth and fulfillment.
Share this article on
Want to have a happier, healthier marriage?
If you feel disconnected or frustrated about the state of your marriage but want to avoid separation and/or divorce, the marriage.com course meant for married couples is an excellent resource to help you overcome the most challenging aspects of being married.
You May Also Like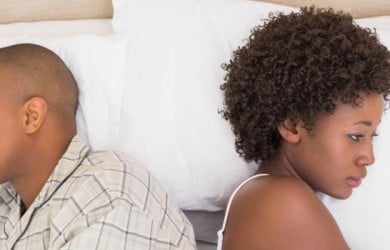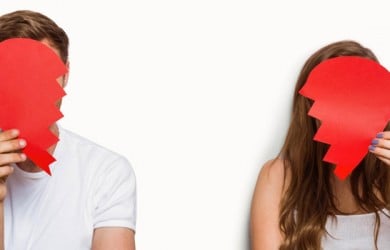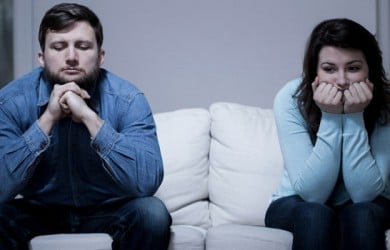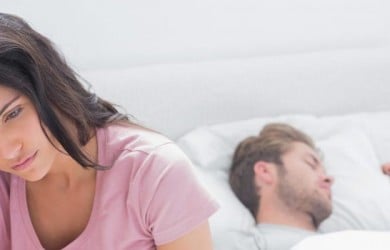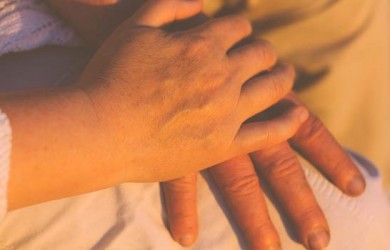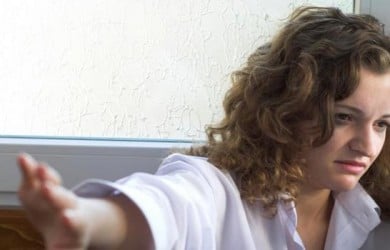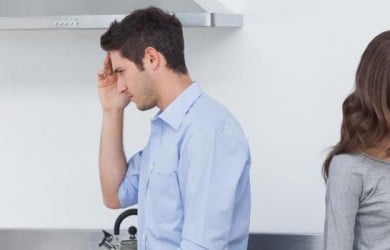 Popular Topics On Marriage Help