15 Benefits of Group Therapy in Relationships
When you imagine pre-marriage counseling or other forms of couples therapy, you probably think of individual counseling sessions. This is perhaps the most common form of relationship therapy, but it is not the only option available.
Another option for relationship issues is relationship group therapy. Below, learn about the benefits of group therapy and information about different group therapy techniques.
What is relationship group therapy?
Group therapy is a treatment modality in which a counselor or therapist leads a small group for therapy sessions rather than independently meeting with individuals or couples. Group therapy sessions typically involve a group of 5 to 15 people led by one or two psychologists, counselors, or social workers.
In relationship group therapy, you'll come together with other people facing similar challenges and go through the therapy process as a group. Groups typically meet once or twice per week for an hour or two.
In sessions, you'll have the opportunity to process your emotions and work through conflict with the support of a mental health professional and other group members. This structure facilitates the benefits of group therapy.
Sometimes, group therapy programs follow a structured format, and all group members begin and end simultaneously, completing a specified number of sessions. In other cases, group therapy programs are open continuously, meaning that people can join and leave the group anytime.
15 benefits of group therapy in relationship and self-esteem issues
While you may be more accustomed to the idea of meeting individually with a therapist, the truth is that there are numerous advantages of group therapy.
Below, learn about some group therapy benefits that can have a positive impact on your relationship and your self-esteem.
1. The opportunity to learn from others
In individual or couples therapy sessions, you learn from one person: the therapist. One of the most obvious benefits of group therapy is that you can learn from every other group member. Other members may share beneficial experiences or perspectives that have been helpful for them when dealing with relationship issues.
2. You'll feel less alone
When you're dealing with personal or relationship struggles, you may feel as if you are alone. Coming together for group therapy shows that other people are experiencing similar problems. Just knowing you're not alone can be healing in and of itself.
3. Greater self-awareness
Wondering why is group therapy beneficial?
Being in a group therapy setting allows you to explore your effect on others.
You'll develop relationships with other group members and notice their reactions to your behavior and comments during group sessions. This will give you greater self-awareness, which you can use for personal growth outside the group setting.
4. Lower cost
When you meet with a therapist one-on-one, you're paying for that therapist to devote an hour to you alone.
On the other hand, being in a group session means that the cost of that hour with a therapist is divided among all group members. For this reason, group therapy is typically more affordable. If individual therapy sessions are too costly, group therapy can be a cheaper alternative.
5. A sense of social support
One of the benefits of group therapy is that you will get to know other group members. Each of you will share deep emotions and personal struggles during group sessions. This creates a supportive environment and connects you with other people.
6. Improved social skills
Group therapy provides a safe space for interacting with others and strengthening communication skills. Ultimately, participating in a group will improve your social skills, which will benefit your relationships outside of the group as well.
7. Speaking up for yourself
Sometimes it can be difficult to find your voice, speak up on your behalf, or advocate for yourself.
Group therapy sessions give you a setting for practicing speaking up. With the guidance of a trained mental health professional, you'll have the opportunity to express yourself in the group, which can help you to become more comfortable with practicing this skill in daily life.
8. A neutral sounding board
When dealing with relationship problems or interpersonal conflict, emotions run high.
Group members serve as neutral parties who can listen to your relationship problems and give you advice. Because they're emotionally removed from your personal situation, they'll be able to provide logical, objective advice and offer different perspectives.
9. You'll learn about your relationship patterns
We often go through life unaware of the sometimes dysfunctional patterns that we repeat in our relationships. One of the key group therapy advantages is that through your interactions with other group members, you'll learn about your patterns and how they may be affecting your relationships and self-esteem.
10. Increased self-confidence
Practicing social skills and gaining self-insight are two major advantages of group therapy, and mastering these tasks is quite empowering. This means you can expect to leave group therapy with increased self-confidence, which should carry over into everyday life.
11. Exposure to role models
Being in group therapy means you'll be able to observe the therapist modeling appropriate and healthy social skills. There may also be other group members who model skills you'd like to develop in yourself. Exposure to these role models can help you with your growth.
12. A place for self-expression
Expressing your deepest emotions can be healing, but we don't always have the opportunity to share what we're feeling daily.
Within the comfort of a group therapy session, you can express some of your deepest emotions, which can be quite cathartic. This is one of the key benefits of group and family therapy.
13. A safe setting to work through your problems
Over time, you'll become more and more comfortable with the people in your group therapy sessions. This means that you can work through personal problems in group therapy. For instance, you might role-play working out a conflict with your partner, which increases your confidence in resolving this conflict in real life.
14. A forum for processing tough issues
It can be intimidating to work through serious problems, such as relationship violence, sexual problems, or infidelity. One of the benefits of group counseling is that some groups are designed with the intent of discussing specific problems.
What is a major benefit of group therapy?
Being in a setting with others experiencing the same challenges can make you more comfortable addressing these unsettling topics.
15. Giving social support
Beyond receiving support from others, being in a group setting gives you the opportunity to give social support. Helping others can enhance your self-esteem and your overall well-being.
Learn more about the benefits of group therapy here:
What are the 4 stages of group therapy?
Group therapy occurs in the four stages outlined below:
1. The initial stage
During the initial or beginning stage of group therapy, group members are just beginning to get comfortable. Norms, rules, and expectations are established for the group. At this point, it is normal for people to feel a little uncomfortable.
2. The transition stage
During this stage, people are transitioning from the initial to the working stage, where the most progress is made. During the transition stage, people are torn between staying safe and considering opening up in the group setting.
Some members may be quiet or resistant to sharing during the transition stage. Others may be outwardly resistant or challenge the group leader, which can be part of becoming comfortable with the group.
3. The working stage
During the working stage of group therapy, people begin to grow. At this point, people actively share in the group, explore their emotions, and communicate clearly with other group members. While sharing in the group involves taking risks, this risk pays off through personal growth.
4. Termination stage
Eventually, group therapy sessions come to an end.
During the termination stage, members prepare for life outside of the group. They reflect upon their progress during group sessions and develop a plan for maintaining this progress after the group ends. The goal is for group members to be able to transfer skills from the group into everyday life and relationships.
5 types of relationship group therapy
If you're looking for group couples counseling, several types of therapy are offered in the group setting. While the list below is not exhaustive, it does include five common group therapy formats to give you an idea of what to expect from relationship group therapy:
1. Cognitive behavioral therapy (CBT) groups
CBT is a common therapeutic modality that can be applied in group settings. This form of therapy helps people to change distorted or dysfunctional belief systems and replace them with healthier ways of thinking.
For example, a CBT group can help you change unhelpful or illogical beliefs leading to conflict if you have a relationship conflict.
2. Psychoeducational groups
As its name might suggest, the purpose of psychoeducational groups is to provide people with knowledge or education on a particular topic.
For instance, couples struggling with sexual dysfunction may attend a psychoeducational group to help them learn about sexual problems and ways to manage them.
3. Support groups
The purpose of a support group is to receive social support and guidance to help you cope with a difficult situation.
For instance, you might attend relationship group therapy to get support with coping with a partner's infidelity, or you might attend a support group to help you cope with the loss of a parent or the serious illness of a child.
4. Skills groups
Skills groups have a specific focus, such as improving communication skills, increasing assertiveness, or learning to cope with stress.
Learning these skills can improve your relationships by enhancing your interpersonal functioning. A skills group may involve using a workbook or specific curriculum to help you gain new skills.
5. Process groups
Sometimes it's not the specific focus of a group but rather the process of being in a group in and of itself that improves relationship functioning and self-esteem.
A process group allows people to come to the group with whatever issues are bothering them, and through interacting with other people, they can come to a solution.
What techniques are used in group therapy?
Group therapy sessions may involve simply sitting in a circle and processing emotions, conflicts, and personal problems, or they can use special group therapy techniques. Some of these techniques include:
Using art, music, or dance for self-expression

Having group members take turns leading the group

Journaling or writing exercises, which are completed and then discussed in group

Role-playing personal problems with the group therapist or other group members
Group therapy FAQs
If you're interested in learning about the benefits of group therapy, the answers to the following questions can also be helpful:
What is an example of a therapy group?
One example of relationship group therapy could be attending a group to learn how to improve communication and conflict resolution skills within a relationship.
What is the purpose of group therapy in a relationship?
So, what is the group therapy purpose? Group therapy can help you and your significant other to learn key skills, such as communication and conflict resolution, or it can be a safe space for addressing difficult relationship problems, such as infidelity, financial issues, or sexual dysfunction.
In a group setting, you can receive support and guidance from others coping with similar problems, and gain new insights about yourself.
The ultimate benefit of group therapy is that you resolve whatever problems brought you to the group and develop skills to improve your relationship satisfaction and psychological functioning.
Conclusion
Individual or couples counseling is not the only option when seeking help with relationship problems. You can also consider relationship group therapy, where you can process your emotions in a safe group setting and learn from others experiencing similar issues.
There are numerous benefits of group therapy within a relationship. This therapy option can be an add-on to couples counseling sessions. You may find that the supportive nature of group therapy is sufficient to help you resolve relationship and self-esteem issues without needing additional services.
Share this article on
Want to have a happier, healthier marriage?
If you feel disconnected or frustrated about the state of your marriage but want to avoid separation and/or divorce, the marriage.com course meant for married couples is an excellent resource to help you overcome the most challenging aspects of being married.
Learn More On This Topic
You May Also Like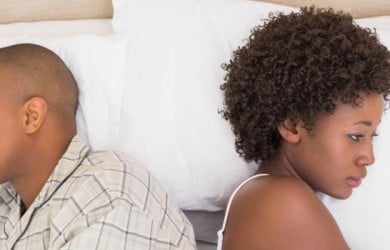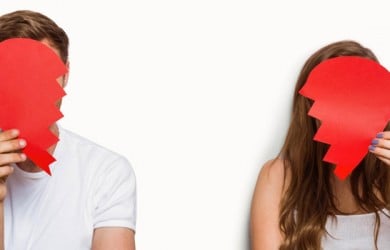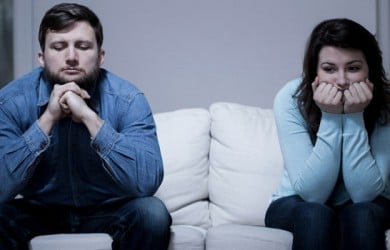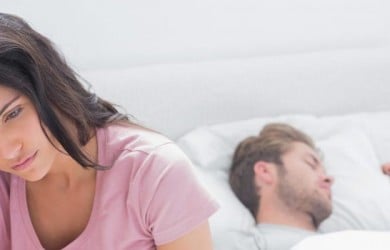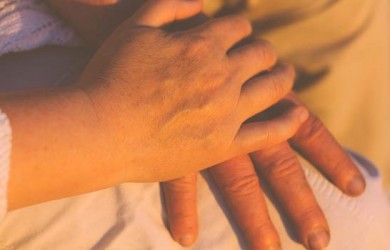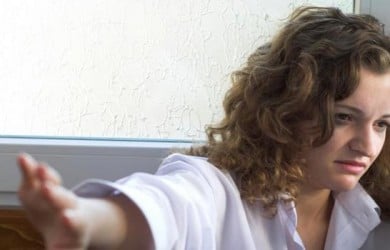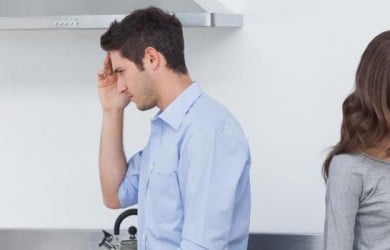 Popular Topics On Marriage Help