How Do You Protect Yourself Financially during Separation
Breaking up a long term relationship, especially marriage, is not what we wanted when it started, but shit happens.
There are times when the differences are so insurmountable that it's best for couples to go on their separate ways. But breaking up a cohabitation arrangement or marriage isn't as simple as packing your bags and walking out the door.
There are a few more sensitive issues when divorcing or breaking up a cohabitation arrangement or a marriage.
There is child support, child custody, and division of assets.
Splitting finances in separation can result in messy disputes. Some spouses want more than they deserve, and there are those that are just not willing to accept a fair deal.
How to divide assets after separation
Separation and Divorce complicate spending and expenditure.
If you have children together with your soon-to-be ex-spouse, those complications exponentially increase.
There is a lot of dispute and controversy surrounding child support laws, but generally speaking, it is the courts that decide how the parents will share the financial burden of childrearing after they separate.
Investment income is also another matter of contention on the separation money split.
Active or passive investment income will continue to earn even after a divorce, the question now is, who gets the money.
Breadwinners will always claim that they should get it since they put up the investment. But lawmakers and the courts believe that if the investment was made during marriage or cohabitation, the intangible assistance rendered by the non-investing partner should also have merit.
The effort, such as taking care of menial tasks, household chores, and parenting duties while the breadwinner uses his time to earn money. Each side has a point, which is why it's also a matter that needs to be settled in court.
Assets such as cars, real estate, and high net worth collectibles are also concerns when separating finances in marriage or divorce disputes.
If both parties can arrive at an amicable agreement, most assets can be sold, and the proceeds split among the couple in a fair arrangement. But a couple who's splitting up is obviously not in "fair and amicable" terms. If they were, then they wouldn't need to split up in the first place.
In an ideal scenario, the custodial parent will get slightly more than the visitation parent.
Factoring in the day to day expenditure of raising children, it should be more or less equal. In another ideal scenario, having the couple share the fruits of their marriage 50/50 is excellent because they put in the same amount of time and effort into it. However, ideal scenarios don't end in a divorce.
So we think about the worst-case scenario.
It's more realistic and simpler to imagine. One partner gets kicked out with nothing. No income, no children, no assets, not even a place to sleep for the night. If you don't believe this will happen, trust me, it does.
Some ex-spouses and their ruthless lawyers will do everything they can to make sure it happens. So how to protect yourself financially during separation? Make sure that person isn't you.
How to handle finances in a separation
Divorce is a cruel reality.
Separation and finances are not the only things you have to worry about. The mental and emotional stress from breaking-up may not put you in the right frame of mind to make the right choices.
If you need to protect yourself financially during separation, here is our advice to you.
This is the necessary first step.
A divorce lawyer is a professional who is not affected by your fragile emotional state. They also have experience in dealing with cases such as yours and can use leverage to your advantage.
There are many good divorce lawyers out there, but the best one is always someone who is on your side at all times. Some only want to get paid, and some are too soft-hearted for their own (and yours) good.
Also watch:
Do not indulge in carefree spending
Until the divorce matter is settled, exercise financial responsibility during separation.
There are cases where one partner hires private investigators to find dirt on their spouses. If they catch you in a moment of weakness while drowning your sorrows because of the divorce, a Judge may find that a reason to rule in your spouse's favor.
Prepare an alternate source of income
Learn new skills or monetize ones you already have in preparation for your divorce.
If you are the breadwinner partner, it shouldn't be a problem. If you are not, then prepare for the possibility of not getting any further compensation from your partner.
You may think that life is fair, and you will get your fair share, but the more you believe that the more unlikely it will happen.
There are cases where divorced housewives became business owners of arts and crafts, bakeries, catering, or YouTube celebrities.
Reinvest liquidated assets
That is if the financial separation agreement ended up fair.
A lot of common assets you and your ex owned would be sold, and the proceeds were split between the two of you. The moment you receive your alimony, you need to act like an adult and not a teen who got their first allowance.
If you really want to know how to handle money during separation, then it's a simple rule.
Spend the money as if you will never earn a single cent again. Buy a house, you will need a place to stay anyway. Paying for an asset is an investment instead of paying monthly rent.
If you are the one who ended up paying spousal support, you can file a petition to change the court order.
You need to protect yourself financially during separation, even after the divorce has been completed. There are times when exes try to get more even after everything is settled. It is especially true if your ex has a substance dependency or a gambling problem.
Protecting yourself financially from your ex should include clauses in your agreement that everything is final.
Make sure to remember to draw up a prenuptial agreement in case you decide to marry someone again and end up separating too.
Share this article on
Want to have a happier, healthier marriage?
If you feel disconnected or frustrated about the state of your marriage but want to avoid separation and/or divorce, the marriage.com course meant for married couples is an excellent resource to help you overcome the most challenging aspects of being married.
Learn More On This Topic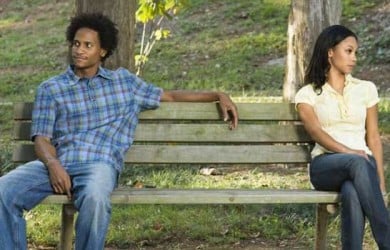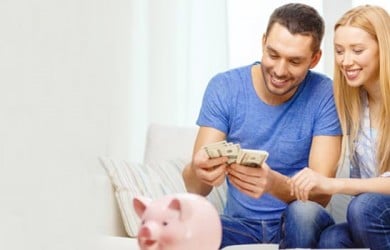 You May Also Like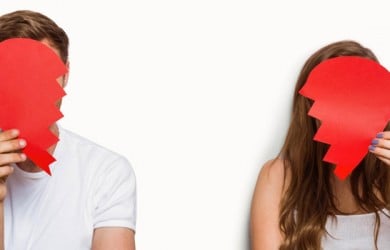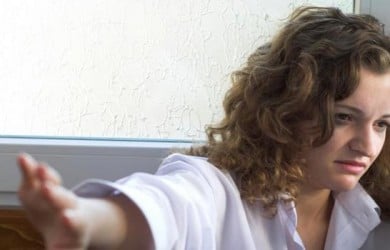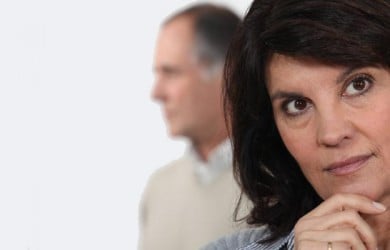 Popular Topics On Marriage Help