30 Tips on How to Save Your Marriage
If you've been thinking recently: "How to save your marriage?" then know this: you are not alone. There are millions of people around the world just like you looking for 'advice on saving a marriage' and 'tips to save a marriage?'.
These people have been having marital problems but don't want to give up, who want to save their marriage and the relationship they have built with another human being.
No one solution will work for everyone. Every relationship, every problem, every aspect of marital discord is different from person to person.
It would help if you committed to bringing your marriage back on the right track. Here are some tips on how to save your marriage that will help your relationship grow and evolve.
How do you know if your marriage is worth saving?
Some people look for tips to save my marriage, and others wonder whether their marriage is worth saving or not.
If you find yourself in a dilemma whether to save your marriage or not, understand that love cannot fix everything.
If both partners are unwilling to do whatever it takes to make their marriage work, they might not save their relationship.
However, if you think that you share the same values, respect each other, have been through so many twists and turns of life that your relationship has become stronger, your marriage is worth saving.
Your relationship may have hit a rough patch, but if you still believe that you both can overcome any hurdle and stand tall, you can save your relationship.
Related Reading: 

Marriage Tips To Save Your Relationship
30 Tips to save your marriage
To save a marriage, you need to make time for each other and remember the people you were when you first started dating.
Add good communication and show your appreciation, and you will be able to save a marriage that is going downhill and fill it with lasting happiness!
However, these essential tips can help you find the answer to how to save your marriage:
Save a marriage from divorce or separation
Do marriage problems torment you? You want to know how to save your marriage, but can you do it yourself, or do you need advice or even help?
Sometimes it seems nothing can be done to save your marriage and stop divorce, but that's rarely the case.
What are the best possible tips on how to save your marriage?
1. Talk about problems
If you feel that your marriage isn't working, try talking to your spouse about the problems. You don't want to start blaming anyone, but to be innovative in stating your case.
If you think you have already tried talking about your problems, maybe you need to change the tone or place or listen to their problem first. Try to have a discussion and avoid engaging in arguments.
Related Reading: 

How to Communicate With Your Spouse When Things Are Tough
2. Work on your communication skills
Try to work on your communication skills, but don't forget the one by your side. Good and healthy communication in a marriage means expressing your emotions and listening carefully to your spouse with an open heart.
Even when the communication within the relationship isn't as good as it used to be or practically devastated, you need to know communication is the key.
It plays a very important role in the success of your marriage, and you need to attempt to restore or keep the communication channels open.
3. Take initiative
You have to do something if you want to save your marriage, so start here! You know the key is in your hands. The problems within your marriage won't work out by themselves.
So if you are still thinking about how to save your marriage, you should stop thinking and start doing something about it.
Start from somewhere, and when you do, you will find many marriage saving tips that may help you rekindle your marriage.
4. Focus on reactions
It would be best to focus on your reactions, which will speak for you and very loudly: no jealousy, resentments, or volatile temper.
Your spouse will be paying attention to your attitudes, and you have to make sure they are the right ones.
Sometimes a lousy reaction can ruin a constructive conversation and leave a negative impact on your partner's mind.
5. Handle problems with confidence
Attempt to show your spouse you can deal with marital problems with confidence and a positive approach.
Making fake promises and then not putting enough effort can make your partner unsure about your relationship. Take control of your relationship and make sure that whatever it is that was missing on your part is done.
It shows how important it is for you to save your marriage, and it will also uplift your partner's spirit to work on this relationship.
6. Provide love and support
Provide love and support. Your spouse needs it as much as you do. You can talk about mutual goals and ambitions with your spouse. Are they still mutual?
Maybe it's time to talk about all these matters again like you probably did at the beginning of the relationship.
7. Be patient
It would be best to understand that if you are thinking about divorce, the problems between you are not going anywhere overnight. It would be best if you had faith and patience.
It took time to damage the relationship, and it will take time before it gets repaired.
There is no shortcut. Commit to undoing the damage you both have caused and work on it consistently to save your relationship.
Related Reading: 

8 Problems That Can Destroy Your Relationship
8. Practice empathy
You both need to practice empathy if you want to save your relationship. You need to get into each other's shoes and think about what your partner is going through, and come up with the solutions.
Empathy can make a positive difference in your relationship. You need to understand that there is no need to be competitive. You can find solutions that cater to the needs of you both.
To know how to practice empathy, watch this video:
9. Make new ground rules
If you want to turn around the fate of your relationship in a positive direction, you need to make some necessary changes. Make new ground rules, start by "stop talking or thinking or threatening about divorce'.
Learn how to communicate better and if you find some topics on which you find it challenging to share, look for help or ways to communicate better on those topics.
Look out for each other, and promise that you both will understand the situation before you react and engage in an argument.
Save a marriage that is falling apart
Knowing how to deal with the conflicts that most commonly lead to problems in a relationship can help you have a happy and healthy marriage that stands the test of time, no matter how troubling.
If you are looking for tips to save a marriage, remember these pieces of save my marriage advice that will help you recognize signs of a marriage falling apart, overcome marriage issues, and repair a broken marriage.
Related Reading: 

How to Fix and Save a Broken Marriage
1. Show your appreciation
Feeling appreciated is something that men and women both crave. It takes so little to show your spouse that you appreciate them, yet many fail to do it.
Not feeling appreciated can leave a person wondering why they should bother trying when it comes to everything from chores to communicating.
For saving a marriage, it is important to let them regularly know that you appreciate them and what they do by acknowledging things like helping around the house, taking care of the kids, or working hard every day.
It will make them feel loved and valued, which boosts their self-esteem and makes them feel good about the marriage.
2. Realize the importance of physical affection
With our busy lives and even just getting comfortable as time goes on, it's far too easy to let the affection go out of a marriage.
To save a relationship, couples need to improve marriage intimacy.
This isn't just about sex, but also other forms of affection, such as holding hands, kissing, or cuddling.
To save a marriage, it is crucial to make an effort to physically touch your partner multiple times throughout the day, especially if this is his love language.
It doesn't take much to make them feel loved and desired. Initiate sex rather than always expecting him to do it and show your enthusiasm about it even if you're tired.
You'll be glad you did every time.
Related Reading: 

How Important Is Intimacy in a Relationship
3. Ask yourself how much fun you are
Are you fighting for your marriage? First, take a good, honest look at what you're like to be around.
Do you complain a lot? Do you bombard him with talk of chores or problems when he comes home? Do you spend more time nagging than talking? Would you want to come home to you?
The answers to these questions might surprise you and show you what you could be doing to ruin your marriage. While pressing issues come up and life's not always fun and games, you should spend most of your time being happy.
Work on the things that are troubling you and do what you can to be happy for yourself and your spouse. If you're happy and easy to be with, then he will be more comfortable and easier to be with too.Also Try: Should I Fight For My Marriage Quiz
4. Say it with as few words as possible
The key to communicating well is to think before you speak and make your point using as few words as possible.
This helps you stay on track and keeps you from coming off as argumentative or like you're nagging, all of which can cause an argument or make your husband tune you out or speak over you.
It also makes your point easy to understand for less confusion and fewer misunderstandings.
Avoiding long, drawn-out talks makes communicating easier and your "talks" far less scary.
5. Take the time to have fun together
Marriage can stop being fun real fast when you're faced with the responsibilities of marriage, raising kids, and life in general.
Saving a marriage, trying to work through marital conflicts can seem daunting. At such times, remember how you'd make time to do fun stuff together when you first met, even if it meant going on less sleep or getting crafty with your schedule.
This shouldn't stop entirely just because you're married.
Those special moments you shared helped bond you as a couple and led you to where you are today. To save a marriage, you need to make an effort to have some of those kinds of moments as often as possible.
It doesn't have to be elaborate; it just has to be about enjoying something fun together.
6. Focus on yourself
One of the most important tips to save your marriage is to keep yourself above your spouse, work, business, friends, and even your children. It would be best if you also tended to yourself.
Get a haircut, workout, dress to impress, maintain good hygiene, and you would see the change in your spouse and your marriage.
7. Address the issues right away
It takes two to tango, so anytime you sense some pent-up aggression or resentment towards or from your spouse.
To save your marriage, take time to address that issue and find the reasons for any misunderstanding between the two of you.
Own up for your part of the misconception and apologize for your mistakes without pointing fingers at your partner
Related Reading: 

How to Identify and Overcome Relationship Doubts
8. Engage in pillow talk
When two people start to drift away from each other, the first thing that goes wrong is the lack of communication. Among so many responsibilities, people find it difficult to talk and express their feelings every day.
Engage in pillow talk. It will make you both let your guard down and boost your emotional connection with each other.
9. Remember your marriage vows
Marriage vows are not just some phrases written only for the wedding, and they remind you of your relationship values and what's important to you.
They remind you why you chose your partner to be your spouse, what it was that you appreciated the most about them, and how they impact your life together.
They make you remember when things get difficult; you don't give up. You work on them together to overcome the problems.
10. Learn the different love languages in a marriage
Different people express their love in different ways. Some people like to praise their partner or appreciate them all the time, and some make quality time for their partners to express love.
You need to learn what kind of love languages you both have. Are you one of those who think love is all about spending quality time together and your spouse expresses love through physical affection or vice versa?
There are so many ways people like to express their love, and some do nice things, some like to buy gifts, etc. Identify what's the love language of you and your partner in the marriage.
Try to do one thing at a time and do it right. Do not bother too much about the future, you know you're doing your best to save your marriage, and you should be positive you'll find the way.
Most of the time, marital problems aren't solved in the first attempt. Don't let that take you down. Continue taking good constructive actions that will benefit the relationship, and you'll be doing a lot for a solid marriage filled with love.
1. Make a list of why you want to give up
Find out the root of the anger, frustration, and disappointment you have inside you. You need to figure out when you stopped caring about your relationship and how reviving your relationship started to seem impossible to handle.
Write down all the issues and find out what triggered you to give up on your relationship.
Try to discuss the problems with your partner, clearly stating what your concern is and what you want.
Instead of focusing your energy on what is wrong in the relationship, focus on what can be fixed.
2. Start with yourself
If you want things to work out between you and your partner, you must start from you.
Only focusing on what you want out of this relationship will only make you self-centered.
Shift the focus on yourself and make progress. You can start by identifying what you have been doing wrong or anything that could work out with a mutual agreement.
Change the course of your relationship and start within.
3. Stay away from negative people
When you go through such extreme melancholy, people around you talk about it, and most of the time, the comments or conversations about it are negative.
All those negative comments about your partner and your relationship can taint your bond. You need to make sure that you both don't surround yourself with such people.
Also, it would be best if you both avoid making negative comments about each other. Give the other person the respect you deserve and demand.
Related Reading: 

7 Ways to Save Your Marriage When You Feel Hopeless and Helpless
4. Make a plan of action
Map out what's not working between you and your partner and start working on solutions that will please you both.
The problems in your relationship will not disappear on their own. You need to accept the differences and create a plan of action that addresses your concerns.
5. Take an online marriage counseling course
If both you and your partner are willing to foster a happy relationship, then taking up a credible online marriage course together or reaching out to a certified marriage counselor can help build the foundation for a healthy relationship and restore happiness in your marriage.
Recommended – 

Save My Marriage Course
It would also be helpful to get tips on saving your marriage alone when your partner doesn't realize the gravity of the situation, yet you are determined to turn the marriage game around.
Hopefully, these tips will help you deal with the top pain producers in relationship and marital conflicts.
1. Don't fight to discuss what is going on instead
What does fighting—what does screaming, arguing, and tossing insults—solve? Nothing.
You can't save your broken marriage if you cannot put away your fighting gloves, set aside your fighting words, and approach the problems with a conscious discussion to discuss instead of fight.
The answer to "How to fix a marriage?" isn't to yell at your partner about your problems. It's to be able to discuss with them together as rationally as you can.
This doesn't mean that you need to set your emotions aside. After all, a marriage problem will naturally cause both of you to be emotional. It just means that you need to encourage a discussion, not a fight.
2. Be on the same page about your problems
What do you think are the major problems in your marriage? Now, consider this: What does your partner think are the major problems in your marriage?
You and your spouse must be on the exact same page regarding what the issues actually are. Otherwise, neither would you be able to solve anything nor salvage a relationship!
If you feel that there is a lack of communication in the marriage, your partner sees no problems with communication and instead thinks that there are major trust issues, which you don't see at all—how can you come together and work on your problems?
Find out what each of you thinks are the problems, and go from saving a marriage to repairing a marriage.
Related Reading: 4 Effective Steps to Repair Your Relationship
3. Don't be afraid of outside help
Don't be afraid to find some outside, professional help. Considering marriage counseling is a big step to save your marriage, and it's an even bigger step to commit to attending marriage counseling.
But you don't need to be afraid of asking for outside marriage help, especially since neutral third parties who are trained to deal with marriage problems actively may be able to help you in a big way.
If you struggle to come together as a married couple who can discuss and work on your problems, outside help may be the boost you need.
4. Marriage is an investment
A marriage, or any relationship for that matter, requires constant nurturing. As a couple, you need to invest your time, effort, and money, among other things, to yield a solid return on your marriage.
Consistent investment in any marriage is the key to its survival. When fighting for your relationship, one needs to be open to finding ways to understand their companion and their bond better.
One of the ways to do so is to read more about tips to save your marriage and gather information from experts and apply them to your marriage.
5. Embrace the commitment
Marriage is an institution that requires a couple to commit themselves to each other, but at times, some marriages cannot uphold these vows.
The commitment to remain together till death do us part, through thick and then, and offer unconditional love might sound cheesy but very important for sustaining a marriage.
Making such commitments and keeping them can put anyone in a challenging spot. Often, couples misinterpret such commitments and put themselves in a very negative and toxic situation.
These commitments convey love and forgiveness when you and your spouse are at odds with each other. It is about communicating your feelings to your partners and supporting them when the going gets tough.
Related Reading: 

15 Signs of Commitment Issues and How to Overcome Them
6. Stay Calm
Even when things aren't easy or working out the way you expected, make sure to keep calm and work on things with your spouse.
In a marriage, there are many situations in which to tell with actions you are a caring, loving person.
Be patient and understand that you and your partner are both stressed, and it will take some time to work out things and satisfy your mutual needs.
Conclusion
Do you remember why and how you fell in love? Remind your spouse of those feelings and emotions you both felt then. If there's mutual love, why end up falling apart, right?
Don't forget to stay positive, calm, and patient. You can save your marriage and never worry about it again if you both can reconnect your hearts and minds.
You can make your love win and save your marriage. Make your relationship work again by taking action. Seek advice if needed, but do something. The answer is and will always be in your hands – You can save your marriage.
Share this article on
Want to have a happier, healthier marriage?
If you feel disconnected or frustrated about the state of your marriage but want to avoid separation and/or divorce, the marriage.com course meant for married couples is an excellent resource to help you overcome the most challenging aspects of being married.
More On This Topic
You May Also Like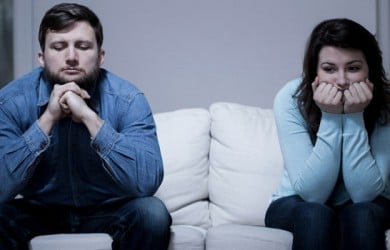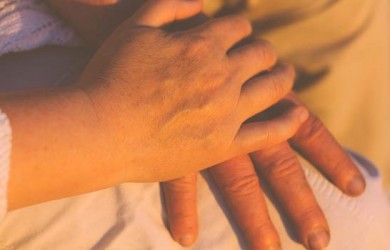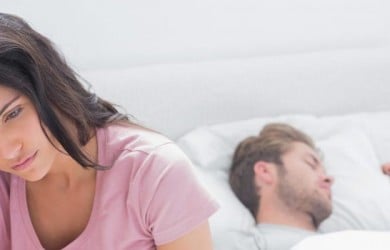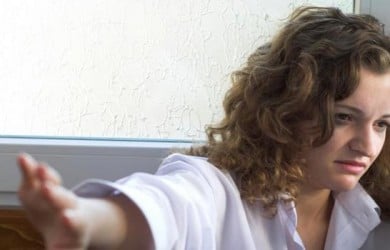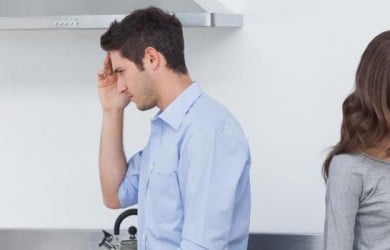 Popular Topics On Marriage Help