5 Essential Tips To Save Your Marriage
If you've been asking yourself this recently: "How do I figure out how to save my marriage?" then know this: you are not alone. There are millions of people around the world just like you wondering 'is my marriage over' and 'how to save a failing marriage?'.
These people have been having marital problems but don't want to give up, who want to save their marriage and the relationship they have built with another human being.
There is no one solution that will work for everyone. Every relationship, every problem, every aspect of marital discord is different from person to person.
However, these essential tips can be applied to many marriage issues and can help you salvage a relationship and know how to save your marriage.
1. Don't fight—discuss what is going on instead
What does fighting—what does screaming, arguing, and tossing insults—solve? Nothing. You can't save your broken marriage if you aren't able to put away your fighting gloves, set aside your fighting words, and approach the problems with a conscious discussion to discuss instead of fight.
The answer to "How to fix a marriage?" isn't to yell at your partner about your problems, it's to be able to discuss with them together as rationally as you can.
This doesn't mean that you need to set your emotions aside, after all, a marriage problem will naturally cause both of you to be emotional. It just means that you need to encourage a discussion, not a fight.
2. Be on the same page about your problems
What do you think are the major problems in your marriage? Now, consider this: What does your partner think are the major problems in your marriage? It's vital that you and your spouse are on the exact same page when it comes to what the issues actually are, otherwise neither would you be able to solve anything nor salvage a relationship!
For example, if you feel that there is a lack of communication in the marriage but your partner sees no problems with communication and instead thinks that there are major trust issues, which you don't see at all—how can you come together and work on your problems?
Find out what each of you think are the problems, and go from saving a marriage to repairing a marriage.
3. Don't be afraid of outside help
If you want to know the answer to "How do I figure out how to save my marriage?" don't be afraid to find some outside, professional help. Considering marriage counseling is a big step to save your marriage, and it's an even bigger step to actually commit to attending marriage counseling.
But you really don't need to be afraid of asking for outside marriage help, especially since neutral third parties who are trained to actively deal with marriage problems may be able to help you in a big way. If you are struggling to come together as a married couple who can discuss and work on your problems, outside help may be the boost you need.
4. Marriage is a investment
A marriage or any relationship for that matter, requires constant nurturing. As a couple you need to invest your time, effort and money among other things to yield solid return on your marriage. A consistent investment in any marriage is the key to it's survival. Here are some of the best marriage advice on how you can invest in your own marriage:
When fighting for your marriage one needs to be open to try and find ways to better understand their companion and their relationship. One of the ways to do so is read more about relationships and gather information from experts and apply them to your marriage.
It takes two to tango, so anytime you sense some pent up aggression or resentment towards or from your spouse. To save your marriage take time to address that issue and find the reasons for any misunderstanding between the two of you. Own up for your part of the misconception and apologize for your mistakes without pointing fingers at your partner
As important as it is to keep your spouse above your work, business, friends, and even your children, you also need to tend to yourself. Get a haircut, workout, dress to impress, maintain a good hygiene, and you would definitely see the change in your spouse and your marriage.
5. Embrace the commitment
A marriage is an institution that requires a couple to commit themselves to each other, but at times some marriage are not able to uphold these vows.
The commitment to remain together till death do us part, through thick and then, and offer unconditional love might sound cheesy but very important for sustaining a marriage.
Making such commitments and keeping them can put anyone in a challenging spot. Often couples misinterpret such commitments and put themselves in a situation that is very negative and toxic for them.
What these commitments actually convey is to offer love and forgiveness when you and your spouse are at odds with each other. It is about communicating your feelings to your partners and support them when the going gets tough.
To save your marriage from the ebbs and flows of life and relationships, you need to commit to bring your marriage back on the right track. These commitments are what helps your relationship with your spouse to grow and evolve.
The reasons that make a marriage a blessing or a curse is downright dependent upon the spouses. No matter how difficult it might seem but to save your marriage you need to be able to put aside your egos, resentments and differences and keep the love that you have for each other above it all.
Share this article on
Want to have a happier, healthier marriage?
If you feel disconnected or frustrated about the state of your marriage but want to avoid separation and/or divorce, the marriage.com course meant for married couples is an excellent resource to help you overcome the most challenging aspects of being married.
Related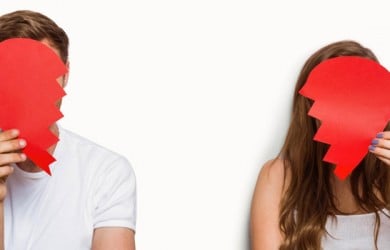 Recent