20 Best Texting Games for Couples to Have Fun
Today, most couples do Facetime whenever they miss each other or when they want to update each other. However, not everyone likes talking on the phone or doing video calls.
This is where texting comes in. We use texting to stay connected, feel close, remember special moments, or just bond with each other, but the truth is, sometimes, we have nothing left to say.
That is why texting games for couples are so cool!
When you don't have anything left to say, or you're looking for something to do when you're not together, then try these easy, fun, and cool games through texting.
What games can couples play over text?
Is it cool to play games through text and what games to play over text with bf or gf?
It may sound like a lot of work at first, but it's not. In fact, playing games through text is very easy to do, and it's really fun!
Think of it as the time when cell phones first started and the only means of communication was just calling and texting.
For the question about what types of games to play with your girlfriend over text, well there are plenty. Here are just some examples:
Getting to know each other by texting games

Naughty texting games

Situational texting games

Simple texting games

Brainstorming texting games
Note that these are just the categories. There can be so many texting games for couples that you'll surely love.
20 best texting games for couples to have fun
Excited to know the many types of over-the-phone games for couples? Here are some of the games to try.
Some of them are naughty, simple, cute, and situational, and some will even help you get to know your partner better or challenge your mind.
1. Kiss, Kill, or Marry
Choose which one will go first. Choose three celebrities and then send the text to your partner. Ask your partner to choose which one they will kiss, marry, or kill.
Once your partner answers, then it will be your turn. Wait for the text containing the names.
2. Never have I ever…
This is another fun one among texting games for couples. To play, you will just text your partner these words, "Never have I ever + the scenario."
For example: Never have I ever tried skinny dipping.
Now, if they have done it, they lose one point. If you're feeling a little naughty, you can ask sexy questions.
3. The Naughty Truth or Dare
This may be one of the texting games for couples that you know. The rules are quite simple. You just have to text your partner to choose between telling the truth or accepting the dare.
Once they choose, you text the question or text the challenge. How do you know if they did the dare? Ask them for a photo!
The difference is that in this specific game, you need to ask naughty questions.
4. I spy
Looking for chatting games with boyfriend or girlfriend when you're together? Well, try I Spy!
It might look like a child's game, but it's really fun to try. First, you need to be clear about where you're allowed to spy. This avoids confusion.
Next, spot something, then text the words "I Spy…" and then the description of the item. Make sure you only give a short clue, like something red, big, or fluffy.
You also need to set the number of questions you need to ask each other. It'll be so much fun.
5. Write it in reverse
This is a very simple game. Just text something to your partner, but write it in reverse. You'll just have to wait for their reply, and of course, it should be in reverse too.
For example:
?rennid rof tuo og ot tnaw uoy oD
6. Where Am I?
Basically, this texting game for couples is almost the same as I Spy, the difference is that it focuses on your location. This is perfect if you're not together.
For example, just give clues about your surroundings and then wait until your partner guesses where you are. Set a limit to the number of questions that you can ask each other.
7. Write it in emojis
This is one of the most fun couple games over the phone that you'll enjoy. Try texting each other, but you are only allowed to use emojis only.
You can either tell your partner what you did, what you like to do, or even tell them a story, but remember, the only rule is that you can't use words.
8. Riddles
Is there such a thing as texting game dating? There actually is, and you'll have fun with this, especially if you love riddles.
Just find and list some of the most famous and intriguing riddles, then send it to your special someone.
Set a time, around five minutes, and if they solve it, then it will be your turn.
9. Guess the song
You may have done this game without realizing it. It's so easy. Just choose one song and then send your partner one or two sentences of the lyrics. You can also set a specific time when they can reply.
10. Unscramble
Love scrabble? Well, texting games to play for couples will definitely keep you occupied and this is really similar to Scrabble.
Just text your partner a bunch of scrambled letters. Then, it's up to them to think of the longest word from those letters and send it to you within the agreed time frame.
You can also just give them one word, and then they can create words from the source word.
11. Fill in the blanks
If you want to get to know your partner more, then maybe you can try this game. Again, it's really simple. You will just have to send an incomplete sentence and then wait for your partner to send it back with the answer. Then it's your turn.
For example:
My weirdest food combination is…
12. Get to know me
One of the things that could keep you both busy is getting to know each other in game form.
You ask a question, and after they answer, it'll be your turn.
Of course, this might look boring at first, so to make it more interesting, don't make it look like you're interviewing for a job. Instead, ask more personal questions, but make sure it won't lead to any misunderstanding.
For example:
Do you believe in reincarnation? Why?
13. The trivia game
How about you exchange trivia questions to get to know each other better?
You just need to pick a certain topic and then ask a question to your partner.
For example:
What is the rarest diamond?
14. This or that
This is another game that will give you knowledge about each other's preferences. You just have to give two choices and send them to your partner. Then, they have to reply with their answer and it's up to you if you want to ask why they chose this.
For example:
Apples or oranges? Why?
15. Emojis songs
Since we've guessed songs using lyrics, why not use emojis instead?
This is really fun, and it will definitely challenge you. For this activity, send your partner the words of a song using Emojis and they must figure out the song.
Don't forget to set a time limit!
16. Add a rhyme
Here's another challenging game. If you have time, just send one text sentence to your partner. Then, they should reply with another sentence that replies with yours, and that's it.
Continue to do so until one exceeds the time limit, declaring the other the winner.
17. What if…
Looking for texting games for couples that will test your creativity and imagination? Well, this one's for you.
Just send a text to your partner with the words "What if" (scenario) and wait for them to reply with their creative answer.
For Example:
What if…
… you found out that you have the ability to control time. Where will you go?
18. Two Truths & a Lie
If you are looking for texting games for couples that are simple yet exciting, then this one's for you.
The rules are fairly simple. Just text three statements, wherein two of them are true, and one is a lie.
Now, your partner should reply to you, guessing which one is a lie. Switch roles and add up your points.
For example:
"I love pizza."
"I love dogs."
"I love spiders"
19. 20 questions
Texting game dating is so fun, isn't it? This classic game is challenging because you just have to think of an object, then your partner only has 20 questions that they can ask in order for them to guess the word.
Is it a person? An animal? Do we eat it? These are just classic examples of the questions you can ask.
20. Our own story
This is one of our favorites because you can never go wrong with this!
Start with a sentence and send the text to your partner, then wait for their reply, and you're starting your own story.
You can start with the classic "Once upon a time…"
Commonly asked questions
Still, got questions about spicing up your romance over text? Keep reading below as we cover more details on the topic.
How do you spice up a relationship over text?
If you've been in couples therapy, you may have found ways to spice up your relationship every day. Even if you're not together, you can utilize so many things that can help you bond.
Spicing up your relationship over text is achievable and can also be quite fun and exciting, too. Here are a few ways to do it:
1. Share memories
Some people prefer text over call, and in this way, they are able to express themselves better.
If you like texting, then you can use this platform to reminisce about how you first met, what you did on your first date, and so much more. You can also plan for your date or even your future.
2. Flirt
That's right. Flirting over text can be really fun! Give them a compliment about their looks or let them know how much you miss them. Use your imagination and express your naughtiness too.
3. Get a little personal
You can definitely use texting to get to know each other better. Talk about your fears, dreams, and even how you see your future.
4. Play texting games
Texting games for couples can be a great way to spend time with each other, get to know each other, and have fun.
5. Sexting
Feeling naughty? We all know that texting can turn into sexting, right? It's a great way to spice up your relationship and strengthen your bond.
Related Reading:

 Sexting: What Is It and How to Sext
How to make sexting spicier?
Sexting, as we said above, can make your relationship alive! This is especially true when you're not together.
Here are a few things that could make sexting so much better:
1. Use vivid words
Use descriptive language so your mind can paint a picture of what you want to do. Don't be afraid to use adjectives and verbs to make your sexting hot and realistic.
2. Think outside the box
Don't be afraid to be creative. There can be many ways to do sexting and to start, explore your fantasies or create scenarios that you and your partner might find exciting.
Vanessa is a licensed psychotherapist who specializes in sex and relationship, and along with her husband, Xander, they tackle the 7 most popular sexual fantasies in the video below:
3. Take the slow burn
Take your time, don't rush into it. Instead, be naughty and build up the anticipation. Teasing using texts is really nice, and it works so well too.
4. Always be confident
Not all people feel confident about sexting. Some are shy, and some are still clueless about how they could ignite their carnal desires using texts. Be confident, explore, and try out new things.
5. Send photos
Okay, we all know that this can really spice up your sexting, right? Just a little reminder. Only do this if you are a hundred percent sure about your partner. Have fun, but be mindful.
Also Try, 

35 Fun and Romantic Games for Couples
Let the fun never fade
We all know that communication is an important key in any relationship. So, it's a good thing to utilize whatever method you can to connect with your partner.
From chatting and sexting to texting games for couples, all of these can help you and your relationship.
Just make sure to always respect your partner, and always be honest in your conversation.
Go ahead and text your special someone and start a game that you want to try.
Share this article on
Want to have a happier, healthier marriage?
If you feel disconnected or frustrated about the state of your marriage but want to avoid separation and/or divorce, the marriage.com course meant for married couples is an excellent resource to help you overcome the most challenging aspects of being married.
You May Also Like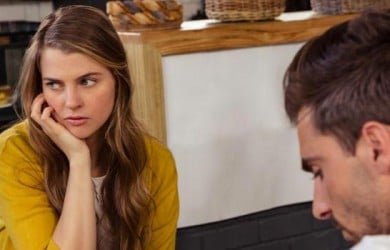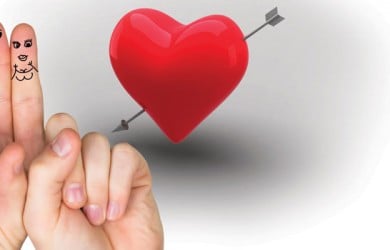 Popular Topics On Married Life