15 Fun and Charming Games for Women's Day
Every year on March 8th, people worldwide observe International Women's Day to recognize and respect women in all their beauty and splendor.
Sometimes, one of the ways of making the day memorable for the woman you love is by playing games for Women's Day.
First, you may be surprised to learn that there are Women's Day special games, but this is true. There are some games that, when played on that day, will remind your woman of the immense love you have for her while strengthening the bond you share.
In this article, you will discover a collection of enjoyable games for Women's Day. Use these to add a special touch to your celebrations on that special day.
Heads up.
The games we will be covering in this article are not only suitable to be played with your lady love. Although all of them can be played with your female lover, you can also play some with other women in your life – like your mother, female friends, sisters, or female boss (depending on how close you are).
Without wasting further time, let's jump right into it.
What games do you play on Women's Day with your wife

?
Research has proven that playing and hanging out with your partner can greatly improve the quality of your love life as it helps you bond, experience the lighthearted side of each other, and have fun in a stress-free environment.
As a man, there are many women's daily activities or fun games you can play with your wife. However, making the perfect choice will be the difference between giving her a memorable experience and annoying her.
Here are some Women's Day fun games she might be into:
1. Empowering charades
Play a game of charades but with a feminine twist. Use phrases or actions that promote gender equality and challenge stereotypes. For example, you could act out "smashing the patriarchy" or "breaking the glass ceiling" with her.
The benefit of this game is that you give her an emotional boost while subliminally letting her know you're encouraging her to keep reaching for the stars.
2. Women's history trivia
These games for Women's Day will help test your knowledge of women's history and achievements with fun questions and answers. You can find plenty of trivia questions online or make up your own.
Related Reading: 

35 Fun and Romantic Games for Couples
3. Women's Day scavenger hunt
Create a scavenger hunt with clues that lead to empowering quotes, precious moments you've shared as a couple, surprises, stories, or facts about women's achievements. You can hide clues around the house or neighborhood and work together to solve the puzzles.
4. Role reversal
One of the popular Women's Day activities is to play a game where you and your partner swap traditional gender roles for a day. For example, she can fix any technical issues at home that day while you make dinner and do the dishes afterward.
This can be a fun way to challenge gender stereotypes and celebrate the diversity of roles that women and men can play.
5. Cook-off
One of the most popular Women's Day game ideas is to have a cooking competition where you and your partner create dishes inspired by women's cultural or culinary heritage. You can share stories about the women who inspired the dishes and celebrate their contributions to food and culture.
Be sure to constructively criticize each other's dishes and have fun while at it. Again, consider preparing meals you don't usually eat, as this may be the perfect time to try new delicacies.
15 fun games to play with your lady on Women's Day
Now that you have seen the most common games for Women's Day, here are 15 other powerful games you can play with your favorite woman on this special day. Feel free to tweak these games in any way you deem fit. Just have fun.
1. A musical puzzle game
This is an interesting Women's Day game where you begin with a list of songs, maybe 20-50 of them. Make a list of questions about each song, including "who is the artist?" "What is the hook step of this song?" and "Who made a guest appearance in this song." etc.
When your guests arrive, separate the women into pairs.
If more than four women are in your party, divide them into other groups and conduct the game in batches. Invite the first group, which consists of the two quartets of women.
Begin the game by playing each song and distributing one buzzer to each team, afterward, as your first question. The group that presses the buzzer first responds to the question.
If the first team fails the question, it automatically goes to the opposing team. Award points based on correct answers. The winning team is the one that gets more points at the end of the same.
You may need up to 8 or 10 more women to complete this game. Why not seize this opportunity to invite her friends over for a fun time as well?
2. Have you ever
Before the party, you must prepare for this Women's Day game. Create a list of some intriguing questions, such as "have you ever been arrested?" "have you ever locked yourself in a room?" or "have you ever urinated in a pool?"
Give your visitors a pen and paper when they arrive, then pose these questions to them.
They must respond with a yes or no to each question. Yes receives 10 points, while no receives a score of 0. Add up each participant's points. The winner is the one with the most points. Also, you can add your twists to the game to make it more thrilling and surprising.
Please keep your questions lighthearted. Do not ask questions that can be considered offensive or intrusive. Then again, this is another of those games for Women's Day where you would need more women present.
3. Guess what's in your bag
It can be difficult to find fun games for the Women's Day celebration but consider adding some suspense to the activities with this interesting game.
List the items that each person often keeps in their purse, such as lipstick, keys, pens, identification cards, credit/debit cards, bills, etc. Then, call out items from the list and instruct everyone to quickly locate each item in their luggage and place it on the table one at a time.
The player with the greatest number of items on the table wins.
4. A blindfolded makeup
Even though it is as basic as they come, this is a perfect game to put a smile on the faces of everyone.
Arrange the visitors into teams of two each. Each team will have a member wear their makeup with the blindfold on while the other offers pointers and helps them choose the products they need at each stage.
Do you know the best part? This is one of those games for Women's Day that you can play with just your partner. Place the blindfold on her and give pointers as she wears her makeup.
5. Dumb charades
Doing simple dumb charades as part of your Women's Day game ideas can be entertaining. Create a list of enjoyable women-focused movies and put the names of the movies on scraps of paper in a bowl.
Split the women into two teams and ask each person to come to pick a piece of paper and assist their team in identifying the movie. The winning team is the one with the most accurate guesses!
6. Two truths and a lie game
This game is fantastic to play on Women's Day and a lovely way to get to know your wife or partner better.
State 3 facts about yourself. Out of these, two will be true and one will be false. Her job is to figure out the false one. Rotate these between yourselves and have fun getting to know yourselves. The winner is the one with the better scores.
Related Reading: 

20 Communication Games for Couples to Grow Closer
7. Name that movie
This can be a part of your Women's Day special games to make her day more memorable.
This Women's Day game involves picking powerful quotes and lines from women-centric movies and asking her to guess the movie's name. Consider giving her a surprise gift (as a reward) if she can get the answers to many of your questions.
8. Name the dame
Create a list of memorable remarks by women who achieved fame, such as Hilary Clinton and Oprah Winfrey. Let her guess who said what as you read out the quotes. She wins if she can provide the most accurate responses.
9. Would you rather
One way to make her day memorable is to ensure she has options throughout the day. This is one of those games you may not need to carve out a specific time to play because you can play it all day.
Assemble a list of similar tasks or treats and get her preferences using the 'would you rather' prompt. For example, would you rather go to an exotic restaurant or order in tonight?
If done right, this game can give you a glimpse into what she considers the perfect gift. Store this information somewhere safe and use it to impress her the next time you want to give a gift.
Related Reading: 

Couple Questions Game: 100+ Fun Questions to Ask Your Partner
10. Name that tune
On this special day, play a game where you try to guess the name of the song or artist by listening to a few seconds of the music.
11. Guess the truth
This is another perfect game for Women's Day that you can play with your female lover and her friends/other women in your life.
Give every one of your visitors papers and pens, and ask them to jot down 3–4 truths about themselves. Collect the papers, fold them, and place them in a bowl when everyone has finished writing.
Afterward, pick the papers one after the other and read out one truth. Ask a random person to identify the author and award marks if they're correct.
Whoever correctly predicted the most answers at the end of the game wins!
12. Guess the grain
Obtain a variety of food grains. Each grain should be placed in a unique cotton bag with a number on it. Then, let her place her hand inside the bag and identify the grain by touching it.
After that, please give her a piece of paper and a pen, and she gets one minute to write the name of the grain next to the bag number on the paper. She wins if she correctly identifies and spells the grains in each bag.
Watch this video to learn how to be more loving in your relationship:
13. Video games
Virtual games for Women's Day are a perfect way to enjoy the day with the woman you love. On that day, play a video game that you both enjoy, such as Mario Kart or Minecraft.
14. Peel the oranges
This is one of the fun games for the Women's Day celebration, one you can play with your partner and her friends. A group of oranges should be placed in front of each participant.
When the whistle is blown, the group must begin peeling the oranges. As many oranges as possible must be completely peeled in 5 minutes by the competitors.
The player who peels the most oranges at the end of the game wins.
15. The dare game
No matter how challenging your version of the truth or dare game is, this game is even more challenging. On pieces of paper, jot down some fascinating jobs. You can include challenges like "drink the entire can of Coke in 30 seconds," "peel a banana with your toes and feet," "speak in an odd dialect," etc.
Put all tasks in a bowl once you're finished, then invite her to pick one from the bowl. She should then perform the task written on the paper while you do the same thing after (pick a challenge and do it).
This game has no winners or losers, but it's one way to keep yourself positively excited.
Some commonly asked questions
As you may have seen, there are so many exciting games for Women's Day. Apart from the few we covered in this article, there are hundreds more for you to choose from. The games you can play today are as unlimited as your creativity.
In the meantime, here are some frequently asked questions we've received and their answers.
How do you make a woman feel special on Women's Day?
There are several ways to make a woman feel special on Women's Day. Here are some things you can do to get started.
Show her appreciation
Take the time to express your gratitude for everything she does for you, whether cooking your favorite meals or being there for you during tough times. Tell her how much she means to you and how grateful you are to have her in your life.
Pamper her
Treat her to a spa day, a fancy dinner, or a weekend getaway. Show her you value her well-being and want to make her feel special and loved.
Listen to her
Give her your undivided attention when she talks to you. Listen actively and empathetically, and show her you care about her thoughts and feelings.
Overall, making a woman feel special on Women's Day involves showing her love, respect, and appreciation and recognizing her worth in your life.
What is the best thing to make a woman happy?
Making a woman happy can depend on various factors such as her personality, interests, needs, and what makes her feel loved. However, some of the general things that can make most women happy include:
Listening to her
Women often appreciate being heard and validated. Show her that you are actively listening and genuinely interested in what she says.
Spending quality time with her
Spending time with her doing something she enjoys can make her happy. It could be watching a movie together, cooking a meal, or walking.
Supporting her goals
Encourage and support her ambitions and goals. Celebrate her successes, and help her overcome any obstacles she may face.
Acts of kindness
Small acts of kindness, such as bringing her breakfast in bed, leaving her a sweet note, or surprising her with her favorite treat, can brighten her day.
In conclusion
This article has successfully revealed some fun games for Women's Day celebration. Remember, the goal is to make her happy and feel valued that day. One of the best ways to make a woman happy is to show her love, respect, and appreciation.
However, if you consistently find it difficult to express your feelings to your loved ones, kindly book a marriage therapy session with a therapist now.
Share this article on
Want to have a happier, healthier marriage?
If you feel disconnected or frustrated about the state of your marriage but want to avoid separation and/or divorce, the marriage.com course meant for married couples is an excellent resource to help you overcome the most challenging aspects of being married.
More On This Topic
You May Also Like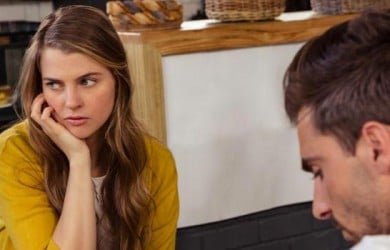 Popular Topics On Married Life