21 Fun Family Reunion Games Ideas
Not only are family reunion games a fun way to spend an afternoon with your loved ones but can also be beneficial for strengthening family bonds.
Playing games as a family can help promote positive communication and well-being.
It also provides a chance for family members to spend quality time together and build lasting memories.
Family games also promote teamwork and cooperation, which can help teach children how to work well with others and can be beneficial for adults in the workplace as well.
One of the biggest benefits of family reunion games? It reduces stress! Playing games is a great way to improve your overall mental health and can help families relax and unwind together.
Keep reading for tips on how to make a family reunion special and ideas for games played at family reunions.
How do you make a family reunion special?
Games for family reunions are fun, but here are a couple of other ways to make your family reunion special:
Host a family talent show: Encourage family members to showcase their best talents.
Share family stories: Encourage the family to share stories about their childhood or other family members. Remember to keep the stories upbuilding and happy!
Plan a group outing: Going to a local attraction, museum, or park is a great way to fill up the day without having to plan one thousand family reunion game ideas.
Honor family members who have passed away: Consider setting up a memorial or tribute to honor the memory of family members who are no longer with you.
Incorporate family traditions: This could be anything from the games played at family reunions to a big dance party.
21 best and engaging family reunion games
These games for family reunions can be enjoyed indoors or outdoors and are easily modified to accommodate different age groups and group sizes. Don't be afraid to get creative and come up with your own family reunion game ideas.
1. Capture the Flag
One of the most popular games for family reunions is Capture the Flag.
Divide the group into two teams and set up a playing area with each team's flag on opposite ends.
The objective is for each team to capture the other team's flag and return it to their own side without getting tagged by the other team.
Related Reading: 

15 Green Flags in a Relationship That Signal Happiness
2. Cooking competition
Cooking is a wonderful activity that can bring families closer. It creates memories, encourages communication, builds confidence, and teaches new skills.
To create your own cooking competition, divide it into family teams and have each prepare a meal or dish. Judges can evaluate the results and choose a winner.
3. Ultimate frisbee
One of the best family reunion outdoor games is Frisbee. Similar to football but played with a Frisbee.
Two teams of seven players each try to score points by catching the Frisbee in the opposing team's end zone.
4. Board game tournament
One idea for family reunion games indoors is a board game extravaganza.
Pick a few favorite board games and have a tournament with different rounds and prizes for the winners.
5. Kickball
If you want family reunion outdoor games, try kickball! This game can be played with a large group. One team kicks the ball and the other team tries to catch it and get the kicker out.
6. Game show competition
One of the best family reunion games for older adults is to have a game show competition.
Create a family game show with different rounds and challenges, and award prizes to the winners.
Related Reading: 

Couple Questions Game: 100+ Fun Questions to Ask Your Partner
7. Red Rover
Two teams line up opposite each other and hold hands.
One team calls out a player from the other team to try to break through their chain. If they succeed, they can take one of the opposing team's players back to their side.
8. Karaoke competition
This is one of the best family reunion icebreaker games because it gets everyone loose and laughing.
Set up a karaoke machine or use a smartphone app and have a competition to see who has the best singing skills.
9. Water balloon toss
Pair up players and have them toss a water balloon back and forth.
After each toss, players take a step back, making the tosses progressively longer. The team with the last unbroken balloon wins.
10. Family Feud
One absolute favorite for family reunion games is Family Feud. This is a trivia game based on the popular TV show. Players must guess the most popular answers to survey questions.
11. Cornhole
Talk about fun family reunion outdoor games! Set up two boards with holes and beanbags. Teams take turns throwing beanbags and trying to score points by landing them in the holes or on the boards.
This affordable and fun family game idea is a great way to pass the afternoon with your loved ones.
12. UNO
Another one of the most inclusive games played at family reunions is UNO. This is a fun and easy-to-learn card game that can be played with all ages.
In case you don't know, here's a quick tutorial on how to play UNO:

13. Tug of war
Divide the group into two teams and have them pull on opposite ends of a rope. The team that pulls the other team across the line wins.
These games can be a great way to get everyone involved and have fun outdoors. Just be sure to take any necessary safety precautions and supervise younger players.
14. Family talent show
This is one of those family reunion icebreaker games that gets everyone excited! Each family member can showcase their talents, from singing and dancing to magic tricks and comedy routines.
This is a great way to get to know each other and celebrate what makes everyone unique.
Related Reading: 

25 Fun Family Christmas Ideas
15. Family/marriage therapy
This may not sound like something that should be addressed at a family event, but incorporating family or marriage therapy into a family reunion can be a positive and productive way to strengthen a family.
There is a way to do this to keep things feeling fresh and comfortable, so it's best to search out the best advice for family therapy before bringing this into your reunion.
16. Bid Whist
One popular card game among many colored families, similar to Spades but with some differences in the rules.
17. Arts and crafts games
If you're looking for games for family reunions that get people creative, this is the activity for you.
Set up stations with different art supplies and craft materials and let everyone go wild. Make it a competition by having everyone draw the same thing (such as a bunny or themselves as a superhero) and see who comes up with the most unique design.
Related Reading: 

20 Communication Games for Couples to Grow Closer
18. Spa day
This is one of those family reunion games for older adults that everyone will love. Set up stations for facials, massages, manicures, and pedicures for a relaxing spa day at home.
19. Family photo album
Spend the day going through old family photos and putting them into albums or scrapbooks. This is a great way to get to know each other better and open the way for some amazing stories and nostalgia bonding.
20. Name That Tune
If you're looking for family reunion games indoors, this is the one for you.
This is a music game where players have to guess the name of a song based on a short clip.
It works wonderfully for family reunions because you can use songs of any genre that any age would know. Have clips from favorite family songs, cartoon jingles, and more.
21. Scavenger hunt
This is one of the most fun family reunion outdoor games that's great for all ages. Create clues and hide items around the house, yard, or park for a fun and interactive scavenger hunt.
This is also a great game for keeping little ones busy while the adults have a chance to catch up without distraction.
Remember that all family games are meant to be fun. If competition becomes too serious (or sore losers/winners rear their heads in the crowd) it can ruin the reunion for the rest of the guests, so keep it classy.
Related Reading: 

35 Fun and Romantic Games for Couples
How do you make a fun reunion for the family?
Family reunion games can make an evening fun, but it can also be beneficial to plan ahead.
Offer a variety of activities or attractions, such as going to a local park, resort, or beach house.

Allow for free time. It's great to have a full schedule and games for family reunion events, but it's important to have some free time to catch up and relax.

Provide food and refreshments. Plan meals and snacks that are easy to serve.

Think of your guests. Making different family reunion games for older adults and younger kids will ensure everyone is entertained all day long.
An occasion to celebrate the togetherness
The most important thing about a family reunion is getting to spend time with loved ones and creating memories together. Family reunion games are a great way to make your event unforgettable.
Share this article on
Want to have a happier, healthier marriage?
If you feel disconnected or frustrated about the state of your marriage but want to avoid separation and/or divorce, the marriage.com course meant for married couples is an excellent resource to help you overcome the most challenging aspects of being married.
Learn More On This Topic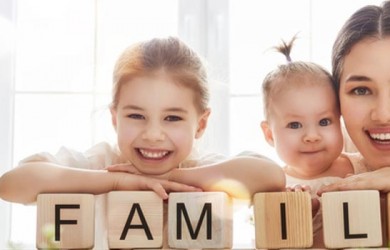 You May Also Like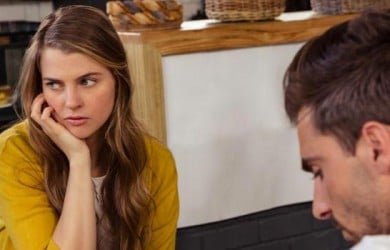 Popular Topics On Married Life