What to Do When Your Husband Is Texting Another Woman
What to do when your husband is texting another woman- what it means? Does your husband remain on his phone all day texting a female friend and wearing a wide smile on his face?
As a wife, it is normal for you to be worried and confused about what to do when your husband is texting another woman.
If you are in these shoes, you should not hurriedly take decisions based on what you see. It is advised you get to the root of the matter by finding out what is happening for yourself.
When your husband texts another woman, what does it mean?
If you find your husband texting a female friend, nothing might be happening. However, it is normal for you to feel something is amiss. You might also read different meanings to it because our minds are wired to run wide.
Unless your husband tells you or you find out yourself, you might never know what it means.
Hence, it is up to you to find what it means and take actions if necessary.
Related Reading: 

Ways to Find Emotional Infidelity Texting
4 Reasons why your husband may be texting another woman
For a married man texting another woman, there are various reasons that might be responsible for this. If you are suspicious of his intentions and you want to find out who he's texting, you need to know possible reasons why your partner is texting another woman.
Here are 4 reasons why your husband texting another woman
1. They are friends
You need to know that even though you are married to your husband, it doesn't mean you should lose your friends or acquaintances. Hence, it might be that one of the reasons why your husband is texting another woman is because he is talking to his friend.
What you should do is to ensure he places a limit/boundary to ensure it doesn't affect his marital affairs. If your husband is always on the phone with a female friend, tell him the downsides attached to it and ensure he doesn't give the wrong signal that would make him cheat.
2. They are work-partners
For married women who ask questions like "What to do if my husband talks to another woman every day?"
It might be because they are coworkers. Work can take the place of our personal lives, and it takes wisdom to balance both family and work. Your husband might be so engrossed with work that he won't notice he is spending more time with another woman over the phone.
It becomes a source of concern when you discover your husband is too friendly with a female coworker. Now, it would be best to help him set limits.
3. The woman is constantly texting him
Some women do not care if a man is married as they would continue to bug the man with texts and calls.
When you notice this pattern, it is obvious another woman is after your man. Your husband might be completely innocent because he was ensuring he doesn't leave any text unread.
If care is not taken, your husband could become emotionally invested in her because she texts every time and gives undivided attention.
A woman who doesn't take this seriously would find it hard coping with her husband's emotional affairs and inappropriate talk because as they become closer, things might spiral out of control.
4. He is having a sexual or emotional affair
No woman loves to hear her husband is cheating, especially when he is texting someone every day. However, this is one of the possible reasons responsible for your husband texting another woman a lot. It is important to mention that cheating doesn't involve sex always.
If a man gives another woman more attention than his wife because of the lustful pleasure he seeks, it is cheating. Also, the man might not realize it is an emotional affair even though he is interested in the person.
When you catch someone cheating through text, it is hard to accept, but you should be prepared to resolve the issue with your husband.
Related Reading: 

Why Are Emotional Affairs So Dangerous?

  
Is it right for my husband to text another woman?
For people who ask is texting cheating, the truth is it is not.
Your husband has the right to text another woman, provided he is not cheating on you. If he has a female friend, he can text her when he wants, but he needs to ensure it doesn't affect the personal time he is spending with you.
If you are feeling insecure about this, you should discuss it with your husband and tell him your fears so that he can reassure you of his good intentions.
When my husband texts another woman, is it cheating?
If your husband is texting another woman for purposes like work, regular communication etc., it might not necessarily be cheating. However, if it involves texting and emotional affairs, it is cheating.
And you can confirm this if you realize he doesn't want to have conversations or spend more time with you like before.
Related Reading: 

Signs of a Married Man in Love With Another Woman
10 things to do when your husband is texting another woman
When your husband is texting another woman, do not think he is cheating at first. Communication is an integral part of marriage; you need to be careful before you take any action.
If you are wondering what to do when your husband is texting another woman, here are 10 things you should do.
1. Communicate with your husband
Do not expect your husband to know what is ongoing in your mind unless you request it. If you keep asking yourself, "who is my husband texting?" you might never know until you ask.
Hence, it would be great to ask politely why he keeps texting another woman and hear him. If you confront him aggressively, you will end up causing more issues.
Related Reading: 

Tips to Communicate Effectively With Your Husband
2. Ignore till you have more facts
When you don't know or see who he's texting, there is no cause for alarm.
You need to ignore it by asking yourself some questions like if it affects your communication, sex life, etc. If his communication with the woman does not, he might not be cheating on you.
All you need do is wait till he tells you or find out from him casually.
3. Don't accuse him of cheating
Naturally, you might be forced to think he is cheating if your husband is cheating. Hence, what to do when your husband is texting another woman?
Well, don't accuse him until you have facts. You should ask for his relationship with the woman if it is friendship, work or something else.
Related Reading: 

What to Do When You're Being Accused of Cheating When Your Not
4. Warm-up to him and join the conversation
If you notice your husband is always texting on his phone, you can find out what is happening by checking who he is texting.
If he pushes you aside, he probably doesn't want you to either interfere in his conversation or know what he is saying to the woman.
5. Assume that she might be a friend
If you trust your husband, you should cut him some slack if he is always texting some woman.
You can assume she's a good friend who loves his company, but don't assume he's cheating until you have proof. Your husband might be having a normal conversation with a friend, and you need to keep an open mind about what is ongoing.
6. Check for cheating signs
Before you accuse your husband of cheating, you have to check for the signs.
First off, watch how he communicates with you and his disposition towards your marriage. Also, if he doesn't love to spend time with you like before, there is a chance he is cheating. However, be sure about these signs before making any move.
Related Reading: 

Signs Your Husband Doesn't Love You
7. Don't allow your emotions to control you
If you cannot handle your emotions, you will make mistakes.
Since you have overcome previous challenges, you will conquer this too. Do not make decisions based on your emotions. It would be more embarrassing if you don't keep a cool head only to find out your husband is not cheating.
8. Fix healthy boundaries
When your husband is texting another woman more than usual, you need to set healthy boundaries.
This is your way of asserting your beliefs and putting down your foot when things are not working healthily in your relationship. This will send a clear message to the cheating spouse that their behavior is not okay.
Related Reading: 

The Importance of Healthy Boundaries in Marriage
9. Understand your husband
Understanding is key in marriage, and sometimes you have to give excuses for your spouse.
For sure, cheating is never a solution no matter how difficult the situation is but as a wife, try to figure out how and why this ensued from his end. This will help you solve the problem if you are willing to work on the relationship.
Related Reading: 

How to Understand Your Husband
10. See a therapist
If you are thinking too much about what is going on in your husband's phone, it can affect your mental health.
Hence, seek counseling, and you will be stunned at the harmless possibilities you never thought of.
Related Reading: 

Is He Cheating or Am I Paranoid Quiz
Conclusion
Before you act, be sure you are doing the right thing. Remember that it is wrong and hurtful to accuse your husband wrongly of something he didn't do.
To avoid hurting him, find out if he is cheating or communicating innocently with another woman.
Check this video to know more:

Share this article on
Want to have a happier, healthier marriage?
If you feel disconnected or frustrated about the state of your marriage but want to avoid separation and/or divorce, the marriage.com course meant for married couples is an excellent resource to help you overcome the most challenging aspects of being married.
More On This Topic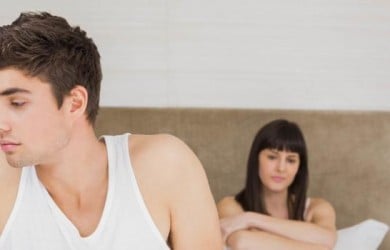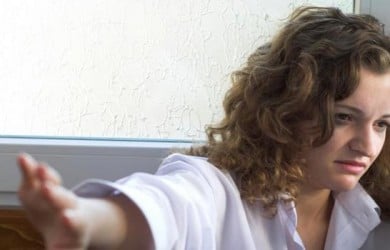 Recent Articles
You May Also Like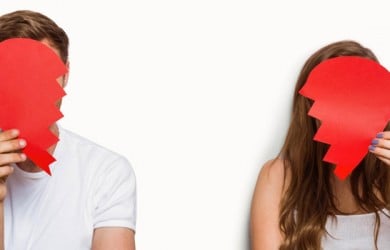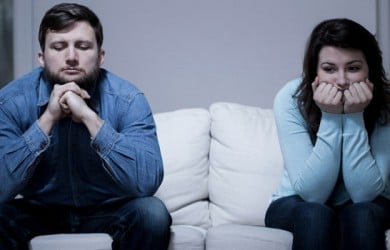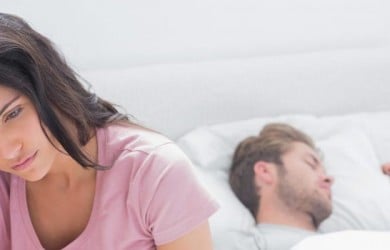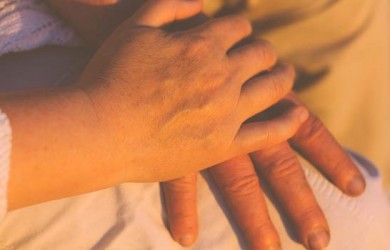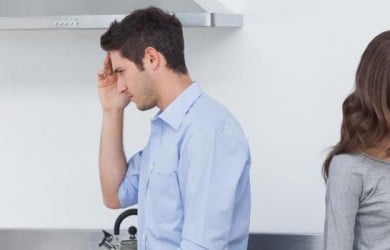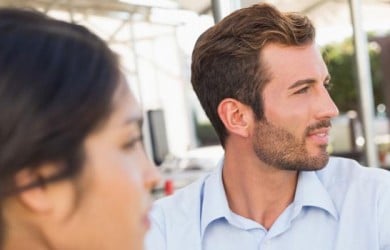 Popular Topics On Marriage Help