What You Need to Know About Texting Relationships
With the ever constant rise of smartphones and social media, relationships nowadays have begun to migrate more and more into the virtual realm of the internet.
In the past, people used to get to know each other in person and assess their compatibility and relationship by face-to-face interactions.
In this decade, technology has begun to change more and more the way that we perceive relationships and sustain them with our partners. It was found in a study done by Drouin and Landgraff over a lot of 744 young college students that texting and sexting are very common and significant between them in terms of attachment.
The researchers found that regular texting is more common between young couples who have a greater degree of attachment between them, while sexting was found to be more common between partners with low degrees of attachment.
What you need to know about texting relationships is that texting can also sometimes become very annoying.
Constantly sending texts to your partner can sometimes be exasperating, and if it seem that you're doing this out of mistrust, then this issue has to be dealt with asap.
To maintain a healthy texting relationship doesn't necessary mean to stare in front of your phone non-stop 24/7.
Set the rules
Some couples are engaged in long-distance relationships, but that doesn't mean that they can't keep in touch and maintain their affair at a healthy level.
Don't send too many texts, because this can seem sometimes too overwhelming for your partners. Maybe their working or their schedule is too heavy and cannot reply, but that doesn't mean they don't care about you.
Talk with them about your levels of comfort regarding texting, and settle how often you should text each other in your texting relationship.
When you're not in the mood
Sometimes you just want to lay off the phone and just relax, but you should always inform your spouse about it. If you're not in the mood to text and stare at the phone' screen in your hand, let your partner know about it.
Tell them that you're going to take a break for the day from your phone. Be sincere, don't lie.
Texting can oftentimes be very distracting. Of course, no one will be hurt if you text a harmless How are you? But if you constantly start sending huge chunks of texts, you can prevent your partner from accomplishing their tasks.
Try not to overdo it.
Avoid conflicts when texting
Although sometimes can be hard to abstain from venting out all of the frustrations built inside, but try to reserve this for a face-to-face meeting with your texting partner. It will be a never-ending novel of criticism, and you will see that none of you will get to a final conclusion.
The downside of texting relationships
Because we live in the era of instant gratification, texting can often time lead to a lesser connection in the relationship. As opposed to texting relationships, Romantic relationships require meeting in person, going out on dates, face-to-face conversations, and all the other elements that are required to maintain a healthy and loving affair.
Sometimes, constantly texting with someone and not meeting too often in real life can mean that your texting partner is either a player – and is seeing other people – or they feel lonely and just wants to use you.
The advantages of texting
Sometimes face-to-face communication can become more complex and detailed, but when texting you don't have to worry about details such as shaking hands or blushing.
You can seem more clever when texting because you have time to think the message.
For individuals who are introverts or shy, texting can be a valuable solution for their anxiety.
If you want to know how high your prospects are with your flirting partner, texting offers a less awkward and more casual approach to this. People meet on social media, exchange their contact details, begin texting and eventually set up a face-to-face meeting, where most of the social anxiety has already been dissipated because of the conversations held in the online environment.
Also, if you have different work schedules, or if you're in a long distance relationship, texting can seem to be the ideal solution for you and your partner to stay in touch, even if you're not at each other's side for the moment.
Related Reading: 170+ Sweet Love Letters to Her From the Heart
Share this article on
Want to have a happier, healthier marriage?
If you feel disconnected or frustrated about the state of your marriage but want to avoid separation and/or divorce, the marriage.com course meant for married couples is an excellent resource to help you overcome the most challenging aspects of being married.
More On This Topic
You May Also Like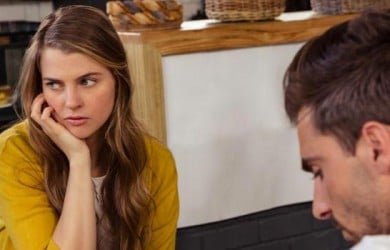 Popular Topics On Married Life