8 Easy Ways to Mend a Broken Heart
To fall in love is an amazing feeling but it's painful to undo everything. When you are in love or in a relationship, you spend most of your time together with each other. Your world revolves around each other. With a break-up, you have to undo everything, every habit or dream you saw together. To mend a broken heart is a long and tedious process, but one must do it in order to get back to the normal life.
Whilst you are in the process to get back on the track, there will be times when you would blame yourself or would think of giving it up or would terribly miss your partner, but you just have to keep moving. Someday you will be over them and things will return back to normal.
Listed below are some tips and pointers that will help you get over a broken heart and bring your life on track.
Express yourself
Most people when going through heartbreak cut themselves off and hide behind closed doors. They refuse to let their emotions flow smoothly, which later pile on and burst out, dramatically.
Foremost, when you go through a break-up, express yourself. Cry your heart out and let the pain fade away as you do so.
It's is absolutely okay to cry. It is a basic human emotion. Holding on to grief and pretending to be strong won't help you at all. So, just let those tears roll down your cheeks.
Accepting the reality
Love is an addictive drug that is hard to give up. You have been enjoying the presence of your partner so much that once it ends, your mind just doesn't want to accept it.
The non-acceptance makes you do various stupid things like stalking your ex, calling them repeatedly and in the worst case scenario make you violent as well.
So, it is important that you make peace with it, which can happen only when you know the exact reason for the break-up.
Listen to your partner when they're breaking up with you. They will tell you the reason for and the least you can do is accept it since they've made their decision.
Stop stalking
Expect this to happen. When you are working on to mend a broken heart, you may end up stalking your ex on various social media platforms. The technology has made it easy for us to go through someone's profile and know about their life or whereabouts. Stalking your ex is not a good social behavior at all.
It may be childish, but unfollowing your ex on all social media platforms is the right decision.
You must move on, and leaving your past behind is essential.
Talking helps
As mentioned above that it is essential for you to share your emotions and grieve over the broken heart.
If you need to talk to someone, do it. It can be your friend, family or even a therapist. 'When you're talking about a person you're freeing the memories. Also, the other person might help you see a clear picture post-breakup. Hiding in a cocoon will worsen the situation. So, talk and grieve.
Discover your strength
If there is something that you wanted to do but was holding you back, now is the time. Make some new promises to yourself. Think of strength you long desired for or want to discover some new habits. Make a list and get on to it.
Distraction helps to mend a broken heart. The more you focus on developing a new habit or discovering your strength, the faster you would leave the past behind.
Change of routine
Did your partner make you coffee in the morning? Did you spend the weekend just sitting at home? Did you use to do a certain thing together? Well, now it is time that you change the habit. It is obvious for partners to do certain thing together.
Post-breakup, if you continue to do things together you won't get over them at all.
It is recommended that you change your habit and replace it with something productive. It is going to be difficult at the beginning, but you must do it.
Never your fault
A relationship is a two-way journey. Both are equally responsible for its success or failure. If your relationship failed, you both were equally responsible for it.
The foremost thing most people do after a breakup is, blame their partner for the failure of the relationship.
That's the wrong thing to do. Your partner will surely point out where was your fault, but they were equally responsible for it as well. So, stop blaming yourself for the breakup and focus on what lies ahead.
Hope
Hope is the last thing that you would like to lose after a breakup.
Just because things didn't work out between your partner and you doesn't mean it actually won't work out at all.
Remember, you were two individuals with certain habits and aspirations. Maybe over the period the spark died or the aspiration changed and you were not a part of the future they were looking forward to have. There will be someone out there with whom you would grow old. So, don't lose hope.
To mend a broken heart is a difficult process and needs a constant push. These easy pointers will help you recover from the pain but do make sure that you involve a friend or a family member in the process. They will guide you and will hold you if you stumble. Heartbreak doesn't mean the world has ended.
Share this article on
Want to have a happier, healthier marriage?
If you feel disconnected or frustrated about the state of your marriage but want to avoid separation and/or divorce, the marriage.com course meant for married couples is an excellent resource to help you overcome the most challenging aspects of being married.
Related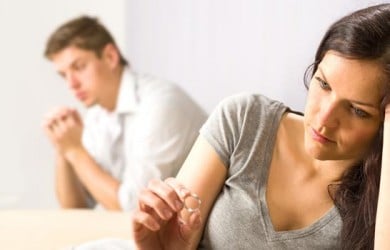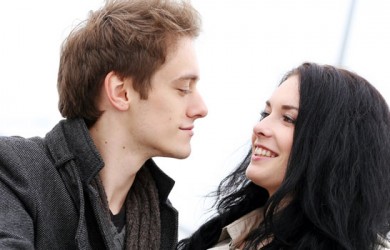 Recent