Let's Find out How to Fix a Broken Heart?
Love, joy, happiness, thrill, peace, serenity are those emotions that everyone wants to experience in their life. People will actively strive to find and keep such emotions.
On the other hand, emotions such as pain, grief, sadness, hurt, and all such negative feelings are ones that are actively avoided.
However, as much as one would like, these emotions cannot be disregarded. They are a part of life.
Often these situations override each other in sensitive cases. For example, when someone goes through heartbreak. You begin to question yourself- Can you ever stop loving someone?
Well, the only thing we can do is to find a healthy way of dealing with the heartbreak.
So, how to heal a broken heart? Let's find out ways to mend a broken heart.
Talk to someone
Now this someone does not need to be a friend, family, or someone you know. It can be a stranger!
For getting over a broken heart, you can talk to people anonymously on the internet. There is bound to be a community online going through the same thing you are. No one can understand the pain of heartbreak than someone who has experienced it as well.
You can easily find people who will relate and support you. And if you don't happen to be a people's person, then that's fine too. Just write! In times like this, paper and pen can be your best friend!
Lay your thoughts out and get them out of your head. You know, like spring cleaning!
Occupy yourself
Do not sit idle.
Suppose you are suffering from a broken heart, busy yourself with something you enjoy or something that you have meant to do for a while. Clean and rearrange your room. The more you stay in the same setting, the more memories will pop up in your head.
For getting over heartbreak, try taking up photography. Now this by no means implies that you start professional photography. Just use your phone. Pay attention to all the other beautiful things around you.
You can also indulge in self-care. Treat yourself, go to the spa. If you hate being alone, take your friends along, and if you want some alone time, go on a date with yourself. Pay attention to your needs.
Think things through rationally
So, how to overcome heartbreak when everything seems gloomy?
Often when people have a broken heart, they feel as if the world has stopped turning. This is another vital mistake.
For overcoming the heartbreak, come to terms with your heartbreak at your own pace. Think about your relationship. Was it as good as it seemed? Was it a healthy relationship? Am I better off on my own? Ask yourself these questions.
Again, there is no need to rush things. It is rational for you to feel the way you do. However, do not dwell in your emotions for so long that they start to hinder your life and take a toll on you. Sometimes life works in strange ways.
Maybe if someone who you thought was perfect, left you, it might mean that someone even better might be waiting for you.
Let it out
While dealing with a broken heart, you do not want to make the mistake of holding in your emotions.
If you do that, they will keep growing inside you and one day cause more damage than you can deal with. If you feel like crying, then go ahead!
Cry your eyes out! It makes your heart feel lighter. Crying is a fantastic form of catharsis and acts as a remedy for a broken heart.
In the video below, Krystal Aranyani talks about invisible energetic cords attaching you to others. By first becoming aware of these cords, we can begin to break them and move forward to our full potential. This meditation will help to let them go.
Put It back together piece by piece
Fixing a broken heart is much easier said than done. The emotional turmoil you experience when your heart hurts is the confirmation of how much of yourself you had invested in a relationship.
Therefore, do not rush things. Come to terms with the fact that what you had has ended. However, do not force yourself to be okay. That is by no means healthy.
Take your time. Go step by step and try to see the brighter side of things.
Exercise
For the withdrawal symptoms post the breakup, exercise can be a great way to regain your confidence. For sure, the pint of ice cream can help you for a while, but in the end, you need to take charge of your life.
Working out is an excellent tool for self-love. Also, it reduces stress. Whether you are running on the treadmill or playing your favorite sport, shedding some sweat is a great coping mechanism for heartbreak.
Eliminate unhealthy behaviors
Avoid d unhealthy behaviors like internalizing the breakup, blaming yourself, texting your ex, etc. This will only make you go in spirals, and you will not be able to make any progress.
Also, you must not overthink the situation, causes, effects, and the future. Just live one moment at a time, and happy times will follow.
Give more attention to yourself, and do not reject love. Love is a powerful emotion and an essential ingredient for piecing a broken heart back together.
Share this article on
Want to have a happier, healthier marriage?
If you feel disconnected or frustrated about the state of your marriage but want to avoid separation and/or divorce, the marriage.com course meant for married couples is an excellent resource to help you overcome the most challenging aspects of being married.
Learn More On This Topic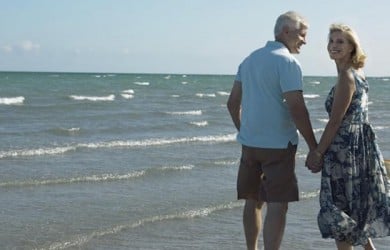 You May Also Like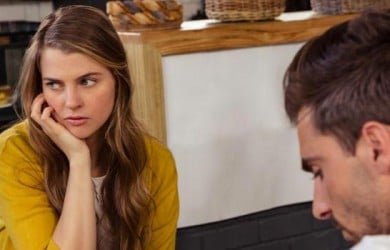 Popular Topics On Married Life