10 Signs You Might Be A Unicorn In A Polyamorous Relationship
Labels can be a bit confusing in the polyamory world: ethical polyamory, vee relationships, throuple unicorn and so much more. Regardless, the joy and fulfillment of being romantically involved with multiple people are undeniable.
It doesn't feel very exciting if you are viewed as "the third" and treated as such in any of such relationships.
That is precisely what happens when you believe you are in a polyamorous relationship but end up as the unicorn in a unicorn polyamory. To be clear, though, unicorn polyamory can be a wonderful experience, but only for those who actively choose to participate.
Knowing whether or not you are the unicorn in a poly relationship will help if you are already developing doubts about your current poly dynamic. It will get increasingly difficult to feel satisfied the longer you allow your doubts to fester.
Let's examine everything you need to know about these dynamics and how to tell if you've unknowingly entered one.
What is unicorn polyamory in a relationship?
Before we get into the business of whether or not you're a unicorn in a poly, let's do a rain check and see if we're on the same page about unicorn polyamory definition — what is a unicorn in polyamory?
A unicorn relationship is a type of polyamory where a third person — the unicorn — enters a sexual or romantic relationship with an existing couple.
The crux of this relationship dynamic is that the third person enters the poly relationship with both members of the original couple equally, not just with one of them.
So what is a unicorn in a throuple?
The "unicorn" in polyamory is usually a person looking to complete a throuple with an existing couple. Depending on whatever they hope to find, they may be down for anything from a long-term, loving relationship to a night of sexual pleasure.
They are called "unicorns" because they are so rare. Something along the lines of — finding a mythical unicorn, finding a willing partner who fits the bill can be rare and elusive.
Sometimes, the term unicorn can also mean a bisexual woman seeking a relationship solely for sexual purposes.
Watch this video to learn about the different polyamory types:
What are the rules of unicorn polyamory?
Unicorn polyamory is not subject to any absolute laws. Typically, in unicorn polyamory, the unicorn is the secondary partner, and the couple is the primary partner.
By entering the dryad — existing couple's relationship, the unicorn agrees to conform to their existing dynamic. The implication is that the unicorn is obligated to follow the ground rules set by the couple, should they have any.
For example, a couple may stipulate that their unicorn not be intimate with either half of them individually. Still, they may have sex with each other without the unicorn's consent or involvement.
In a case where the unicorn is a bisexual woman, it is acknowledged that the unicorn won't be treated equally with the couple and won't have a significant say in how the relationship develops.
That said, the specifics and guidelines of unicorn polyamory are entirely up to the people involved, provided that there is sufficient mutual respect to ensure everyone feels heard and valued.
10 signs you might be a unicorn in a polyamorous relationship
A unicorn relationship can be fulfilling if you know that you are in one.
The complicated, possibly unpleasant part comes when you start feeling like the third wheel in what you thought was a poly dynamic.
To help clear your doubts, let's look at the signs you might actually be a unicorn.
1. You joined an established couple
A dyad seeking to incorporate a third person into their dynamic out of the blue is one of the biggest tells for a polyamory unicorn dynamic.
To determine whether this is the case with your current dynamic, consider how much history your other partners have together as a couple compared to what you've experienced as a throuple.
If your partners approached you as a couple, particularly for sexual purposes, there's a good chance they see you as a unicorn in a poly relationship.
Related Reading: 

25 Relationship Principles Every Couple Should Know
2. They are just getting started with polyamory
If a heterosexual, monogamous couple has been together for a while and they're looking to spice things up, it might be an obvious sign that they won't treat you with the same respect they do each other.
While there is nothing inherently wrong with just getting started with polyamory, the unpleasant reality is that they may only be looking for a unicorn to explore the concept of polyamory, most likely only sexually.
When the fundamentals of polyamory are skewed, your identity as the new partner and the role it entails becomes akin to that of a unicorn in a poly.
3. You only ever talk about sex when you're together
Another telltale sign you're in a poly unicorn as a unicorn is the level of meaningful conversations you have with your partners.
Polyamory is a three-way street. The ability to form romantic, emotional connections with multiple people is the main basis of polyamory. "Romantic" here is the keyword.
Conversely, for the most part, in the past, at least, a unicorn open relationship is exclusively sexual, no more, no less.
If your partners only have sexual conversations with you, you only ever talk about the sexual aspect of your relationship. It's a sign you're a unicorn.
Related Reading: 

How to Talk About Sex With Your Partner
4. There are problematic ground rules in the picture
This applies if your dynamic works on the preset of predetermined ground rules. You can learn a lot about how your other partners perceive your poly relationship from the wording of these ground rules.
If prickly language like "adding someone to our relationship" rather than "looking for a relationship with a third" is used to establish ground rules, you might be considered the unicorn in this poly relationship.
5. You always end up having a threesome
Exploring your sexuality and intimacy as a throuple is all well and good, fantastic even. Given that's how your polyamory dynamic works.
However, if your partners are sexually active as a dryad without you in the picture, but when you're involved, it's always a threesome. This could mean that you're the unicorn. On a fundamental level, this indicates you're an addition to the "two" and not an integral part of the "three."
6. They are not invested emotionally
If you feel like you're the weakest link in your triad, that the emotional connection in your poly dynamic isn't going full circle, chances are it's because your partners are acting to protect or preserve their relationship as a dryad.
The couple will be closed off and will limit how much they share with you if they see you as a unicorn in polyamory, with whom they can't have a long-term or committed relationship.
If they let themselves go, you'll notice them backing off temporarily. Almost as if they're trying to cap the growth of their emotional intimacy and connection with you.
A unicorn dynamic can be many good things. Still, if two of the three only see the relationship as a way to indulge their sexual fantasies, you can expect to see little or no emotional capital in said investment.
7. They're clingy with each other, not so much with you
If that's not your thing, that's fine, but if you don't mind and aren't seeing it, that's prickly.
If you notice your partners are overly protective of one another, or if they simply won't let go of each other when they're out in public, it's safe to say you've found two people with a level of connection that you'll never match.
In this case, your polyamory dynamic is fundamentally flawed. This is because you'll only ever feel like an outsider tagging along.
They are acting like a couple together, with you not so much. But that's just how a unicorn poly works, with the primary and secondary members having different interaction dynamics.
Related Reading: 

15 Signs of a Clingy Partner
8. Your opinion rarely matters
There are no such unicorn relationship rules around dominance.
From simple subjects like what to wear to a party to more substantial ones like who is hosting a date night or planning a vacation, if you notice your opinion doesn't seem to matter or affect the overall decision, it's probably because your partners also share the same sentiment.
9. You are isolated from their inner circle
A couple looking for an additional partner for the ideal throuple will not do so half-heartedly or ingenuously. They want someone who will fit into their lives socially, emotionally, and physically. This entails being invited to dinner parties, get-togethers, and/or other social gatherings.
If you notice your other partners enjoy this dynamic, where they know each other's friends and hang out together, but you're isolated, with little to no contact with their inner circle, it's a sign you might be the unicorn in the poly.
10. You feel like an accessory to their relationship
A polyamory is a three-parts-make-a-whole dynamic. Not two halves and a cherry on top.
If you don't feel like you're a dynamic whole, an essential component of the relationship, but rather an accessory, the cherry on top, it's a sign you're a unicorn in the poly.
Validations for this type of feeling include the belief that you have no say or control over the relationship's overall direction.
Unicorn in a poly relationship: What's next?
Hello there. We know you're wondering what comes next now that you've gone through all the unicorn polyamorous signs we've listed.
If you're convinced you're a unicorn in your poly relationship, that doesn't mean your relationship is over. The fact that you have found yourself in this situation is not definitive, nor is it necessarily catastrophic.
In fact, if you play your cards well, it could actually result in a fruitful union. But you must first decide whether or not you will ever be treated with the respect you deserve for that to happen. You shouldn't feel like you're an additive or an accessory. You must feel like a part of the dynamic whole.
It's a three-way dynamic. You're not a passenger in a tour bus. You're one of three conductors of the train, you get to call the shots as well. Your opinions, boundaries, needs, and desires must also be respected.
What is a unicorn sexually is also significant in deciding what comes next after a polyamorous relationship. You must think about your sexual fulfillment before making a decision.
There is more to being a unicorn in polyamory than just being used for sex. If you feel like you are only being used for sexual gratification while you are in the relationship for something else, do not hesitate to express your displeasure.
If you are unable to come to a resolution, then it's best to walk away.
Regardless of what you decide to do or how you decide to do it, communication is essential and will get you there. Talk openly with your partners to determine whether your goals are compatible with theirs. You should also think about whether you can rely on them to keep their promises.
Including couples therapy in the mix is a fantastic idea. Counseling can help you and your partners explore and deepen your emotional bonds, bringing you all closer together.
We hope you now have more clarity about what it is you're a part of now that you've read our list of telltale signs you might be the unicorn.
Commonly asked questions
Below are some of the most frequently asked questions about polyamorous relationships and their logical answers you might benefit from.
How long does the average polyamorous relationship last
Polyamorous relationships, like all relationships, can be short-term or long-term, and the length will depend on various factors, just as it would in a monogamous relationship.
That said, according to a survey of 340 polyamorous adults, polyamorous relationships typically last for eight years. With responses ranging from "just started" to 55 years old, respondents claimed to have been polyamorous for an average of eight years.
Are poly relationships healthy?
Yes. When everyone is aware of the rules of polyamory and gives their consent, poly relationships can be incredibly healthy and fulfilling for every party involved.
You should also bear in mind that polyamorous relationships can occasionally necessitate more honesty, communication, and care as they involve multiple people.
Unicorn or not, choose wisely!
Behind the curtain of complicated terms and unofficial rules, polyamory is just like any other interpersonal relationship we have and hold dear. Communication, openness, patience, respect, and love are essential pillars.
Whether or not you're a unicorn in your poly, at the end of the day, what matters is what you want. Communicate your desires to your partners patiently, be open about your feelings, and maintain your boundaries.
Before you go, remember to prioritize yourself and do not let other people's feelings take precedence over your own.
Share this article on
Want to have a happier, healthier marriage?
If you feel disconnected or frustrated about the state of your marriage but want to avoid separation and/or divorce, the marriage.com course meant for married couples is an excellent resource to help you overcome the most challenging aspects of being married.
Learn More On This Topic
You May Also Like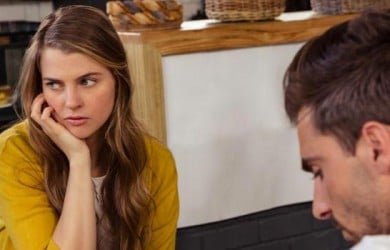 Popular Topics On Married Life