What is Relationship Anarchy: Examples & How To Practice
There is a structure that differs from societal relationship norms that advocates that interactions between individuals should not be categorized, but defined on a case-to-case basis, and each interpersonal dynamic should not be based on rules and commitment, but by mutually agreed upon boundaries. It's called Relationship Anarchy or RA for short.
So what is Relationship Anarchy (RA) and how is it different from other relationships sanctioned by society? Let's break it down and see what it actually means and why some couples happen to advocate it.
What is relationship anarchy?
RA is a flexible form of commitment that is custom tailored to fit the needs of a relationship exclusively.
It is focused on consent, openness, and honesty. People in an RA relationship have their own set of rules, and do not conform to societal norms set for the relationship.
It is about handling the relationship not on the basis of entitlements and conventional cultural standards but on respect, self-determination, communication, and authenticity.
According to Andie Nordgren, who coined the term,
"Relationship anarchy is not about never committing to anything – it's about designing your own commitments with the people around you."
How relationship anarchy works
Relationship anarchy pretty much works by couples deciding to set their own boundaries. They are focused on building relationships and not just sex
Further, they reject creating rules and hierarchies.
Most importantly, it is based on three pillars:
Empathy

Willingness to express your emotions
According to anarchists, rules are made to control another person and create hierarchies. It's about respecting each other's choices regardless of how selfish or stupid it is.
So, what is an anarchist lifestyle?
They also tend to limit expectations placed on other people and set their own adventures.
People in this practice advocate people to develop independently of each other, which is in conflict with the "not just sex thing,"
They don't differentiate between their romantic, sexual, or platonic partners.
People labeled as friends, boyfriends, wives, and so on and so forth are rejected because other relationship possibilities without labels exist.
Manifesto for relationship anarchy
Looking at this practice from a quote points out that it is custom-tailored to fit the needs of every relationship exclusively. It does not have any rules.
Here is an English translated version of the Relationship Anarchy Manifesto also written by Andie Nordgren.
Love is abundant, and every relationship is unique
According to anarchists, the idea of love being limited to a couple is questionable. The capacity to love someone should not limit us from loving others. Also, love for one does not reduce love for another.
Love and respect instead of entitlement
Anarchists decide that love should not be defined by entitlements and hierarchies. This forces a certain set of behaviours and bars the free flow of emotions between individuals.
Find your core set of relationship values
Instead of depending on the one sanctioned by the society, the ones falling under this practice set their own rules about how the relationship should work. What is right for the relationship and what isn't needs to be decided by the people involved in it.
Heterosexism is rampant and out there, but don't let fear lead you
There will be many in the society who will guide you and tell you this is wrong. However, the rule is to not be overcome by fear and stick to your own rules.
Build for the lovely unexpected
It requires you to be spontaneous and free. No duties, demands and disappointments. Just spend time exploring each other without any boundaries.
Be who they want to be, without being judged.
It says that society dictates the definition of love. So, don't be afraid to have your own definition and set your own boundaries and adventures.
Sometimes, you have to stick to your ground even if you feel low. Considering the rules of this practice don't map the norm, it is important to act like a superhero at times.
Relationship Anarchists believe that if you understand it's a polygamous relationship form the start, then both parties are trustworthy since there's no need to hide anything.
Change through communication
It says that people should continuously open up their feelings just like any other healthy relationship.
Customize your commitments
This is about the original quote of being flexible with the commitments rather than walking on the path society lay for them..
Relationship anarchy smorgasbord
Whether you are entering a new relationship or reconstructing an existing one in the line of such a practice, it is important to understand the depths of the structure. This is why, anarchists follow relationship anarchy smorgasbord developed by a few anarchists and posted first on Reddit polyamory forum.
The smorgasbord talks about different relationship elements for various types of relationships. You align with the other person and can collaboratively choose items from different platters.
How to use relationship smorgasbord
You and your partner can sit with your smorgasbord in your respective sheets and mark all the elements that you would like to include in the relationship. Your partner will do the same.
Once you both are done, you both can compare your mutual requirements, and begin working on the ones that don't match.
Relationship anarchy versus polyamory versus monogamy
It means enjoying the relationship with as many people without the need of a label or hierarchy. There are no limitations.
On the other hand, polyamory has certain rules. It means engaging with various partners and they have a hierarchy system like primary and secondary. In polyamory, people start engaging with different partners.
Sex can be a part of the relationship, but that's not necessarily, a part of the deal.
Now, what monogamous means in a relationship? Well, monogamy is the practice of engaging in a romantic and sexual relationship with only one partner. Monogamy is still very much a part of society.
Common misconceptions about relationship anarchy
Considering RA is not the practice 'sanctioned' by the society, there are a lot of misconceptions surrounding this practice. Some of them are stated below:
It is popularly believed that anarchy love came into existence because people are scared of commitment or want to stay away from it. They believe that the label was a hindrance in the path of an RA.
However, RA is just a flexible form of commitment.
The video below discusses why anarchists don't use labels and what are the alternatives to get away with the hierarchies in the relationship.
It is for short-term commitments
Society believes that RA is for short-term commitments. However, considering RA is not about labels, there's a smooth relationship transition, whether they are platonic or otherwise.
How one connects to the partner or ways to run a relationship should be on them. Although the society believes that cheating in a relationship is sin; in RA, the rules of being open to other partners are already set and engaging with other partners is not considered so.
Do anarchists believe in marriage?
No matter how much freedom an anarchist enjoys in the relationship, with time, they seek more stability when it comes to connections.
Depending on the time and resources invested, they seek a structure in their connections related to family. Therefore, there is a level of anchoring because of the involvement of another partner when you say 'I do.'
The partnership, with time, changes to autonomy but how they connect with their partner totally depends on them.
Takeaway
RA is exactly what it says, it is. It's a relationship with a flexible commitment option.it depends on no demand, no expectations rule.
Solo polyamory is the same, except they know they are narcissistic, while relationship anarchists don't. Another difference between a solo poly vs relationship anarchy is structure. They actually comprehend that not all relationships are equal. They understand that their feelings and desires come first above all others, and then from there, there's a hierarchy over which matters next.
Relationship Anarchy, on the other hand, rejects hierarchy and believes that everything is "unique." It did not explain if some unique relationships are more important than others or how the dynamics of non-labeling fits into reality. It logically follows that without hierarchy, everyone is equal.
Share this article on
Want to have a happier, healthier marriage?
If you feel disconnected or frustrated about the state of your marriage but want to avoid separation and/or divorce, the marriage.com course meant for married couples is an excellent resource to help you overcome the most challenging aspects of being married.
You May Also Like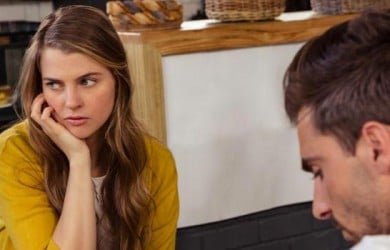 Popular Topics On Married Life