10 Signs You Are In A Complicated Relationship
Many of our beloved rom-com series always picture the development of a perfect bond between two people, followed by a happy ending. Even so, regardless of the type of connection, relationships in real life can become quite complicated.
Is your relationship state currently in the 'complicated' stage? Whether you're just initiating a relationship or have been in one for a while, there are a handful of practical suggestions to assist you if you're in a complicated meaning in relationship.
Continue reading to learn the signs of a complicated relationship and what you can do to help guide yourself to the right conclusion.
What is the meaning of a complicated relationship?
Many people nowadays use the term "complicated relationship meaning" to describe a connection that is difficult to define. Relationships are, indeed, naturally complicated. However, if there is a repeated pattern of harmful behavior, the partnership may become downright complicated.
Furthermore, a complicated partnership is almost always a one-sided love affair. Typically, one person wants to hold on while the other wants to let go or be with someone else.
So, do you have a complicated relationship? If a friend you haven't seen in a long time asks you, "How's your romantic life?" and you can't offer a straight answer about your lover, it's probably complicated!
Before we move on to the next part, watch this short video to learn more about the what is the meaning of complicated relationship and the signs of complicated relationships.
What causes a relationship to be complicated?
Everyone should prioritize having an intimate, honest, emotionally mature, and healthy connection with a romantic partner. Even so, a flawless partnership can rapidly turn into a complicated thing.
There are numerous reasons why people feel signs of a complicated relationship within their relationship. Those things make it easy to believe that things are too difficult to sort out. But what does a complicated relationship mean, and what makes partnerships so complicated?
The following are some of the most common causes of complicated relationships.
Unfortunately, we are rarely in a situation that allows us to openly express ourselves at that particular instant and time. This is why, whether you realize it or not, you keep an abundance of unprocessed emotions with you on a regular basis.
This is where things get complicated. We suppress our feelings and save them for later processing. We swallow them and stash them in our mental backlog, waiting for a good time to deal with them, which rarely arrives.
Because there is always something going on in our lives, our emotional requirements are usually ignored. The bigger problem here is that when we enter a complicated relationship with someone, we already have a large emotional backlog, which complicates things from the start.
Suppressed emotions aren't the only thing complicating our partnership. Even when we have the opportunity to express ourselves, our focus frequently shifts from expressing the things we feel about our complicated to finding ways to be heard.
And, because we and our partner have so much to say, we constantly find ourselves talking over one another. It is very common that we already plan an answer in our head the minute our partner starts talking.
Likewise, we may immediately become preoccupied with something else, such as our ideas and emotions. This isn't to say we don't care! It's likely that our emotional plates are so full that we have little space for anything else.
10 signs you are in a complicated relationship
Sometimes you care so much about someone that you don't realize they don't value your love and respect.
This is not to say that if you're in a bad relationship, you should simply leave. However, there are numerous instances when you should simply accept what does it mean when a relationship is complicated.
Below are the top ten signs of a complicated relationship.
1. Constantly feeling unhappy
When we try to understand what does complicated relationship mean, it can be difficult to identify the source of our sadness or depression. However, if you are unable to be happy in a relationship, it is time to face the issues.
Related Reading: 

11 Signs of An Unhappy Person
2. Frequent fights
A certain level of dispute is common in relationships. However, if you find yourself battling far too frequently over what is a complicated relationship, there may be some larger unresolved issues.
3. Too much involvement in personal life
If you are unable to separate yourself from the partnership, it is a good idea to set some healthy boundaries. After all, how can you take care of an entire relationship if you don't take care of yourself?
4. Lack of commitment
Do you feel uneasy about completely committing to your partner? There's nothing wrong with being unwilling to commit, but if you and your partner aren't on the same path about it, it's going to create a lot of problems and a difficult relationship.
Related Reading: 

Significance of Commitment in Relationships
5. Refusal to communicate
Some couples find it too difficult to communicate openly in a joe party complicated relationship, or they plainly haven't acquired healthy communication skills. Whatever the reason, when only one individual makes an effort to communicate, it is not a good relationship.
6. Dishonesty and disloyalty
Consistent, repeated instances of dishonesty or disloyalty indicate that the individual involved has a problem with integrity. No matter how many good qualities someone holds, consistent deception will undermine your respect for them.
7. Crashing values
You will not have a harmonious relationship if you and your loved one have vastly different core beliefs on your most significant life values. It demands both parties to compromise in areas where they simply cannot.
8. Not sure about the future
If you and your partner seem to want distinct things in life and avoid discussing your future, you should ask more questions about what is a complicated relationship mean. Don't be afraid to ask these questions, even if the responses aren't always what you're hoping to hear.
Related Reading: 

How to Talk About the Future With My Partner Effectively
9. Verbal, emotional, or physical abuse
In many instances of abuse, the abuser has eroded the victim's self-esteem and confidence. If a person is torturing you in some way, whether it's a spouse or a romantic partner, it's time to give them up.
10. Repeated abusive pattern
Repeated relationship patterns are tiring and damaging for all involved. Consider why you keep dipping back into old habits and then take active steps to get yourself out of complicated relationships.
How to manage a complicated relationship
Remember that no relationship is ever that easy. Sometimes you assume everything is fine until your loved one starts acting strangely. There will always be elements that complicate things.
Not all complicated relationships are destined to fail; you may just need a little assistance to get there. In fact, complicated relationships typically have a problem that needs to be resolved.
Follow the steps below if you notice signs of a complicated relationship and want to make your relationship successful and happy.
When handling a complicated relationship definition, the first stage is to find out the problem. There may even be several challenges you must address before your relationship can succeed. Whether you do it alone or with your partner, you must be willing to explore the issue.
Figure out how to communicate
Misunderstandings cause the majority of relationship issues. Thus, if you're feeling insecure, sidelined, or having a problem with what your partner is doing, communicate it openly. This will help to solve any issue immediately.
Allow your words to be heard by letting them out. Your partner will comply if they care about you in the same sort of way. If you want to believe in your partner, you can't be so shy about telling them what you're looking for in the relationship.
You'll be able to think through your relationship and circumstance without your partner's influence if you spend some time alone. You may believe that this will harm your bond, but it actually works brilliantly.
Try to see things objectively
We sometimes lose sight of the reality of the circumstance. We are preoccupied with the notion of how we want our relationship to be or how we want our partner to be. However, if you want your connection to last, you must live in the present and quit focusing on how things should be.
Ask yourself if you are ready for a new start
A romantic issue is never the same. As a result, you'll have to devise your own methods of dealing with it and mitigating the confusion. If you can't resolve a problem through conversations and agreements, perhaps you're not intended to be together.
Takeaway
Many stories have been told since ancient times about how tough and trying romantic love can be. Obviously, often these partners have a happy conclusion, but sometimes they get trapped in a complicated relationship, and situations can get nasty.
Difficult relationships can have an effect on your mental state and well-being. Thus, even if it is difficult to accept that you and your partner are in a complicated relationship, you must be open and honest with your partner about your feelings.
If you're already seeing signs of a complicated relationship and are unable to address the complexity with your partner, leave.
But if you and your partner are still ready to work things out, don't be afraid to seek help. Couples therapy can be an excellent way of strengthening your relationship.
Share this article on
Want to have a happier, healthier marriage?
If you feel disconnected or frustrated about the state of your marriage but want to avoid separation and/or divorce, the marriage.com course meant for married couples is an excellent resource to help you overcome the most challenging aspects of being married.
Learn More On This Topic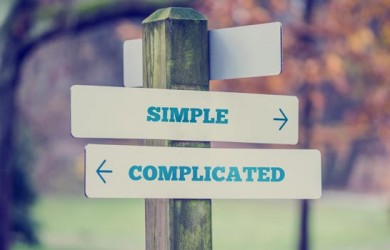 You May Also Like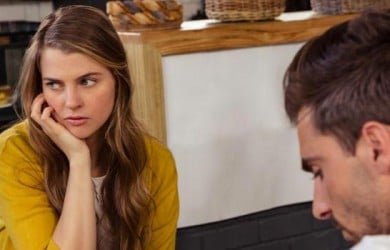 Popular Topics On Married Life