10 Clear Signs of a Serious Relationship
In today's fast-paced world, where casual flings and short-term relationships are increasingly common, it can be challenging to discern when a relationship has crossed the threshold into serious territory.
A serious relationship is marked by a deep emotional connection, mutual respect, and a shared vision for the future. It's not just about spending time together but about planning a life together.
The signs of a serious relationship are often subtle yet profoundly impactful—going beyond the surface-level chemistry and initial infatuation. So, we will look at these signs in detail and why it is important to know the status of your relationship.
What is a serious relationship?
A serious relationship is a committed partnership between two individuals who work together to make room in their lives for each other. It is characterized by mutual respect, emotional connection, and a shared vision for the future.
In a serious relationship, both partners prioritize each other's needs, are exclusive and monogamous, and are committed to making the relationship last. The relationship involves nurturing its health and well-being, and both parties consider each other when making both large and small decisions.
Meeting each other's family and friends is also a common milestone. Essentially, a serious relationship is built on the foundation of mutual love, trust, and a commitment to a shared future.
For a more detailed explanation of what a serious relationship entails, you can read this article.
Why is it important to know the signs of a serious relationship?
Recognizing the signs of a serious relationship provides not just emotional but also practical benefits, helping both people understand the complexities of love and life with greater confidence and commitment.
Knowing the signs of a serious relationship is crucial for several reasons:
Understanding that a relationship has entered the realm of seriousness provides both partners with a sense of clarity and direction. It helps in setting mutual goals and expectations, thereby reducing ambiguity and potential misunderstandings.
When both parties are aware that they are in a serious relationship, they can work together more effectively towards a shared future, whether that involves marriage, cohabitation, or long-term partnership.
Recognizing the signs of a serious relationship provides emotional security and stability. It allows both individuals to fully invest in the relationship without the constant fear of it ending abruptly or fizzling out.
This emotional safety net can be incredibly liberating, enabling both partners to be their authentic selves, share vulnerabilities, and build a deeper emotional connection.
Knowing when a relationship is getting serious allows for a more intentional allocation of resources—time, emotional energy, and even financial investments.
When both partners understand that they are getting serious in a relationship, they are more likely to prioritize each other and invest in shared experiences or assets, like taking a vacation together or buying property. This level of commitment often leads to a more fulfilling and meaningful partnership.
Understanding the signs helps in making informed choices about the relationship's trajectory. When is a relationship considered serious?
A relationship is considered to be serious when both parties are committed to each other's well-being, future plans, and life goals. Knowing this can help in making critical life decisions, such as moving in together, starting a family, or even relocating for a job opportunity.
Getting into a serious relationship is a significant step, and being aware of its seriousness ensures that both partners are on the same page, making these big decisions more collaborative and less stressful.
10 telling signs of a serious relationship
Sometimes, romantic relationships can be complex, but there are some exclusive signs that indicate when a relationship has evolved from casual to serious. Here are 10 such signs:
1. Mutual life goals
Both partners discuss and plan for a shared future, whether that involves marriage, children, finances, health, or other long-term commitments. This goes beyond weekend plans and dives into years and even decades.
2. Emotional vulnerability
Both partners feel safe enough to share their deepest fears, hopes, and dreams without judgment. When both partners feel safe being emotionally vulnerable, it can lead to a deeper and more fulfilling connection. Emotional vulnerability is often the cornerstone of a serious relationship.
3. Exclusivity and monogamy
In a serious relationship, both partners agree to be exclusive and monogamous. This means that they are not dating or pursuing other romantic interests. The commitment to exclusivity signifies a level of depth and intention in the relationship, setting it apart from casual dating scenarios.
This is often what is considered a serious relationship, where the focus is not just on the present moment but also on building a future together.
4. Meeting family and friends
When you're introduced to each other's families and circle of friends, it's a strong indicator that the relationship is serious. This integration into each other's social networks is a sign that both individuals see the relationship as significant and long-lasting.
5. Shared financial plans
Whether it's opening a joint bank account, planning a vacation, or discussing long-term investments like buying a home, shared financial planning is a strong sign of a serious relationship. It shows that both partners are not only committed to each other but also to building a stable future.


6. Regular communication
Consistent and open communication is key in any relationship, but in a serious one, it becomes even more critical. Both partners feel comfortable discussing anything from emotional needs to future plans. This is often part of the definition of a serious relationship, where communication goes beyond surface-level conversations.
It challenges conventional beliefs, revealing that men are often the first to confess love and feel happier upon receiving such confessions. The study emphasizes that the act of saying and hearing "I love you" serves as a significant communication marker, varying in meaning depending on the timing and the individual confessing.
7. Conflict resolution
Every relationship has conflicts, but how they are resolved can indicate the seriousness of the relationship. In a serious relationship, conflicts are resolved through mature discussions, compromise, and a focus on finding a solution rather than winning an argument.
8. Personal sacrifices
Whether it's relocating for your partner's job or adjusting personal habits to make the other person comfortable, the willingness to make sacrifices is a sign that the relationship is serious. This is where actions speak louder than words.
9. Shared responsibilities
From household chores to emotional support, responsibilities are shared equally in a serious relationship. This is an essential aspect of how to be in a serious relationship, where both partners contribute to the relationship's overall health and well-being.
On that note, here's a video about money questions that partners should ask each other:
10. Long-term commitment
In a serious relationship vs. a committed relationship, the former often involves a long-term commitment that may not necessarily be present in the latter. A committed relationship could be short-term but intense, whereas a serious relationship implies a long-term commitment to building a life together.
Commonly asked questions
Being in romantic relationships often leads to questions about commitment, timing, and challenges.
Whether you're wondering about the signs of a serious relationship or pondering how to take things to the next level, this FAQ aims to address some of the most common queries people have about serious relationships.
How long does it take for a relationship to become serious?
The timeline for a relationship getting serious can vary widely from one couple to another. While some might feel a deep connection within a few weeks, others may take months or even years to reach that point.
There are no hard and fast rules, but signs of a serious relationship often include emotional vulnerability, exclusivity, and shared future plans.
How do I know if I am ready for a serious relationship?
Being ready for a serious relationship often involves emotional maturity, a stable life situation, and the desire for long-term companionship.
If you find yourself willing to make sacrifices for another person, engage in open communication, and are looking for more than just a casual fling, these are good indicators that you're ready for a serious relationship.
What are some of the challenges of a serious relationship?
Serious relationships come with their own set of challenges, including the need for compromise, effective communication, and conflict resolution. Balancing personal freedom with shared responsibilities can also be tricky.
The definition of a serious relationship involves a commitment to work through these challenges together.
How can I make my relationship more serious?
If you're looking to make your relationship more serious, open communication is key. Discuss your feelings and expectations with your partner.
Consider making long-term plans together, meeting each other's families, or even merging finances. These are signs of a serious relationship that indicate a deeper level of commitment.
What should I do if I am not sure if my partner is ready for a serious relationship?
If you're uncertain about your partner's readiness for a serious relationship, the best approach is to have an open and honest conversation about your concerns.
Look for signs of a serious relationship, such as whether they include you in future plans or have introduced you to their family and friends. What does a serious relationship mean to a guy may differ, so it's important to get clarity from your partner.
Final thoughts
Understanding the signs of a serious relationship is crucial for navigating the complexities of love and commitment. Whether you're questioning your own readiness or facing challenges in your relationship, being aware of these signs can provide valuable insights and guide you in making informed decisions.
Share this article on
Want to have a happier, healthier marriage?
If you feel disconnected or frustrated about the state of your marriage but want to avoid separation and/or divorce, the marriage.com course meant for married couples is an excellent resource to help you overcome the most challenging aspects of being married.
Learn More On This Topic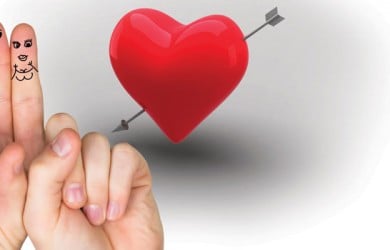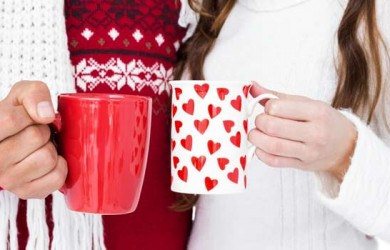 You May Also Like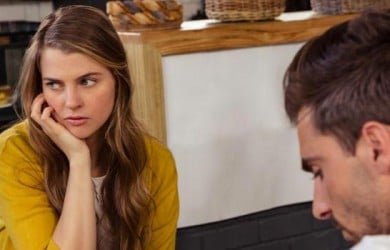 Popular Topics On Married Life