10 Things to Consider When She Says "She Needs Time"
Soon enough, the average guy who has been in this situation may find himself asking one question.
"She says she needs time. How long should I wait?"
The truth is, this is a confusing position to be in. You love a lady and would like to take things to the next level, but she says she needs time to think about the relationship and define her next move.
Then, you find yourself in a fix. One week becomes a month. Before you can tell what's happening, so much time has passed and you don't even know what to do.
Before you give up on her, let's show you what you must know.
What does it mean when your partner says they need time?
Statistics have shown the staggering rates of breakups that happen every day. According to a recent study, 1 in every 14 American adults says they broke up with someone on Valentine's day. As much as this may not be the best news, relationship splits happen, and not all of them look like the end of the relationship.
People often tend to go their separate ways from this point when they say they need space.
However, this isn't always the case.
The best interpretation when your girlfriend says she needs space is to give her space. When your partner says they need time, focus on giving them what they have asked for.
Space and Time.
Don't read a lot of meaning into it. Yet.
She says she needs time. How long should I wait?
Now, this is where the conversation becomes a bit more technical. This is because no Holy Grail contains the golden commandments of giving your partner space and time in a relationship.
When a woman says she needs space in a relationship (or a man, for that matter), it is up to both partners to decide how much space and time they need before they get back together or go their separate ways for good.
The amount of time you give will depend on factors like how close you are, the reason for demanding space, and how long you are willing to wait. In any case, we will take a closer look at the factors you must consider when she says she needs time.
10 things to consider when she says she needs time
Has she dropped those dreaded words on you? Here are 10 factors to consider when a girl says she needs time to figure things out.
1. Is she feeling insecure?
Insecurity is one of the biggest threats to relationships. When your partner feels like their position in your life is threatened, they may withdraw from you as they try to sort their mind out.
You'll benefit from deep and effective communication if this is the case. Over time, it has been proven that effective communication strengthens relationships. Who knows? Maybe she needed reassurance that she occupies a special place in your heart.
2. Is she afraid of commitment?
Some people may shy away from you, not because they are bad but because they are afraid of committing to a relationship. This can result from bad relationships they may have gone through or mindset challenges.
You may have to be willing to play the long-term game for someone like this. This is because you first have to show them that you won't hurt their feelings and that you are reliable.
What are some signs you're scared of commitment? Watch this video to know more.
3. The situations surrounding that request
Your partner often wouldn't just roll out of bed on a bright and sunny day and demand some space and time.
These requests are usually the result of suppressed feelings or a rough relationship patch. Before you decide how long you should wait when she says she needs time, please consider the situations surrounding that request.
Have you been going through a rough patch lately? Was it a spur-of-the-moment request (at least for you)?
When you have these in mind, you may decide how long to wait before you reach out again.
4. Does she want to focus on something else?
Sometimes, she might say she needs time simply because she wants to focus on another thing at the moment. It is okay for your partner to have goals and want to give it their all.
Maybe, they want to get promoted at work or smash a major career milestone. Who knows? She might also want to spend some more time with the other people who matter to her (like her family).
If this is the case, you may want to step back and give her all the time she needs.
5. Maybe, she is not yet ready to talk to you
This is also another reason why your girlfriend needs time to think. Although communication is the bedrock of every healthy relationship, there are times when your partner may need time for themselves. They might want to figure things out and do so without talking to you.
The easiest way to discover if this is the case is to ask her why she needs space. If she cannot confide in you, it may signify that she is not yet ready to talk about whatever is bothering her.
At this time, your best course of action would be to step aside and let her process her feelings. At the same time, you may want to let her know that you'll be available when she's ready and willing to open up.
6. Is there another potential partner?
This is another reason why she may be looking for some space. Sometimes, she may want to step back from all of you when she feels overwhelmed.
She believes that by doing that, she'll be able to see the full picture and make an informed decision – because any of you does not muddy her emotions.
You remember what they say about "not being able to see the picture when you're in the frame," right?
Related Reading

: 

6 Signs That Your Partner May Be Cheating On You
7. Are you smothering her with attention?
When you love someone, you'll want to do everything to make them good. You'll go out of your way to show up for them, be there for them, and encourage and help them become better versions of themselves.
However, you must remember that physical contact and quality time are not everyone's primary love languages ®.
To those people, your attention can easily be interpreted as annoying if you're not careful.
This may also be one of the reasons why she is asking for some space. Maybe she feels overwhelmed by your constant presence in her world. Everywhere she looks, she says you there.
At work. At home. When she drives into the street after a long day. When she settles down with a cup of tea at night…
You manifest. Sometimes, out of thin air.
Sometimes, when a woman says she needs time to herself, what she means is that she wants to see less of you. Maybe, your constant presence has bothered her, and she would like you to take a few steps back.
Please don't take this personally. Just ensure that you're not guilty. Then give her the space she desires and let her lead the interactions from there.
Related Reading

: 

How to Stop Giving Too Much in a Relationship
8. Maybe, she wants to work on herself first
Some people believe there's a lot of work they must do before becoming the ideal partner for the person they're with. Loving people like these may be difficult because they blow hot and cold.
One day, they're warm and accepting of you. The next hour, they shut you out.
Sometimes, while figuring out how long you should wait when she says she needs time, you must discover if this is the reason why she needs more time.
If that's the case, then it is all for good. It might be a sign that she's also committed to you and wouldn't want to get into a relationship until she has grown herself to a specific level.
You can now encourage her and give her the space she needs to evolve.
9. She might not be ready for sex
Maybe, you gave her some bits of your raunchy history, hoping for some action. Then, she suddenly shuts down on you for no strong reason. The challenge might be that she isn't yet ready for sex.
Under these conditions, please start by giving her the space she's asking for. When she opens up to you again, you can find out what she wants and her sexual preferences. You can always decide how to compromise from there on.
10. Maybe, she wants you to push a bit harder
Sometimes, the reason why she is asking for more time might be that she wants you to prove that you love her. Research has shown that people who are too easy to get may be considered desperate. If this is her reason, she wouldn't want you to think of her as desperate for your time, attention, and commitment.
If her reason for playing hard to get is that she doesn't want to demean her self-worth before you, your solution might lie in giving in the chase.
Court her. Keep the communication lines open. She'll leave clues to tell you that she is open to a relationship. It is up to you to make the chase worth it.
The takeaway
"If she says she needs time, how long should I wait?"
If you have been asking that question, the simple answer is that it is up to you to decide how long you are willing to wait. However, please try to get to the root of her request for you to give her time. You may be more likely to grant her wish when you know why she's asking for time.
Then again, please don't lose sight of your needs as well.
Share this article on
Want to have a happier, healthier marriage?
If you feel disconnected or frustrated about the state of your marriage but want to avoid separation and/or divorce, the marriage.com course meant for married couples is an excellent resource to help you overcome the most challenging aspects of being married.
More On This Topic
You May Also Like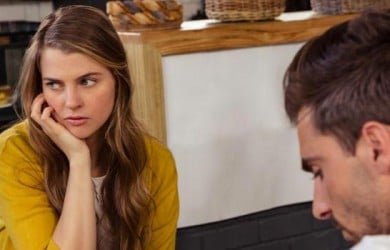 Popular Topics On Married Life