15 Reasons Why You Should Never Give up on Love
Have you been considering leaving your love life and not looking back? You will be surprised to hear that many people in unsatisfying relationships end up thinking of doing the same thing.
Even people in successful relationships have moments when they battle the temptation to walk out of their relationship. In this article, you will learn several reasons why you should never give up on love when you truly love your partner. And you will also discover why giving up on love might be a mistake.
The truth behind why giving up on love is a mistake
In some relationships, partners might want to give up on love when they commit an error. However, they may fail to remember that their partner sometimes went out of their way to make them happy.
Usually, the moment before you give up on love is a sensitive time that you should take seriously. Such periods are poised to make you and your partner better individuals. Unfortunately, if you give up on love at this point, you might miss a valuable lesson and your one true love.
Regarding the sacrifices in intimate relationships, Emily A Impett and other authors published a research paper titled Giving Up and Giving in, which reveals the benefits of making sacrifices in romantic relationships.
15 reasons why you should never give up on love
Love is one of the most exciting and fulfilling feelings anyone can experience. When you are in love with the right person, you will discover that both of you are intentional about making the relationship work.
However, some people have found reasons to give up on love and have not looked back on their decision. If you feel that your desire for love is waxing cold, here are some reasons why you should never give up on love:
Related Reading: 

20 Things to Try Before Giving up on a Relationship
1. You might become less healthy and happier
If you are thinking of reasons not to give up on someone you love, one of the points to consider is your health and happiness. When you are in love, you will realize that more attention will be on taking care of your health because you always want to be there for your partner.
Additionally, if you are in love, your anxiety and stress levels reduce alongside mood swings, and symptoms of some mental health issues may also decline. As a result, you will sleep better, eat better and become more productive at work.
2. Love helps to shape your personality
Another reason why you shouldn't give up on love is that it shapes your personality. Have you noticed that when couples are in love, they are likely to adopt some attributes which shape their overall personality?
Therefore, if you think of giving up on relationships because they are not meeting your expectations, remember that you learned some positive habits from them. Hence, you can weigh your options to see if leaving the one you love is worth it or not.
3. You might change negatively
One of the reasons to never give up on love is you might change into someone that people don't want to spend time with.
When you give up on love, you may become sad, distant, and bitter. And your feelings are likely to rub people the wrong way. Hence, some might not want to stay around you because of the negative energy.
You might also find yourself discouraging people in love because of what happened to you, which can send many people further away from you.
4. You may have unrealistic relationship goals
Sometimes, people consider giving up on love because it looks like the relationship is not working as expected.
So, even though they claim to love the person, they feel no sense of accomplishment. However, it is vital to note that you cannot easily achieve this relationship goal if love is the only factor in the picture.
A successful relationship requires effort, commitment, grit, trust, etc. If you see relationships doing well today, it is because lots of work has been done in the background to create a beautiful image of what you see today.
5. You might end up with a less-better option
When you give up on love, one of the things that can happen is your next partner might not be better than your ex. You might be too eager to fall in love, and mistakes could occur in the process.
Hence, rather than wait through the rigorous process of finding someone better than your ex, you can reconsider your decision to leave the relationship without careful consideration. However, even though things are not going smoothly in the relationship, you must remember that true love is a rare gem.
6. You may lack commitment in your next relationship
Another reason to never give up on love is you might lose some sense of commitment. This means that when you start dating someone else, you might be reluctant to commit again. This happens because you may not want what happened in your previous relationship to repeat itself.
Therefore, you may try not to invest your emotions and yourself into loving your new partner so you don't experience heartbreak.
7. You may lose your beliefs in successful relationships
One of the reasons to never give up on love is because you might not look up to relationships that are doing well. You might believe that successful relationships are a mirage, affecting your interaction with people.
However, if you put in more effort and make your relationship work again, you can look at relationships in a healthier light.
Watch this video on how to build a happy relationship:
8. You may feel guilty
When you give up on love, you might start feeling guilty. Some people live with these feelings for a long time as they blame themselves. Before you give up on loving your partner, consider carefully if you're doing the right thing or not.
Hence, one of the reasons why you should never give up on love is to avoid feeling guilty. Instead, you can discuss with your partner how to implement changes so that you can love each other the right way.
Related Reading: 

Guilt Tripping in Relationships: Signs, Causes, and How to Deal With It
9. Love makes you a better person in the long run
One of the untold benefits of why you should never give up on love is because of the character transitioning you undergo in a relationship. No matter how rough your relationship might be, there are some good habits that you can pick from your partner.
It is important to mention that when you solve conflicts the right way with your partner, you may learn and grow as an individual. Over time, you may discover your life's prominent personality and character changes.
10. You might become lonely
If you are considering why you should never give up on love, one of the points to note is loneliness. You might become more reluctant to harbor people in your corner because you're trying to heal.
Moreover, you may not be open to making new friends because you're afraid of falling in love and being disappointed when things fall apart.
11. Having someone to share your burden
When you love the right person, you have someone who will readily share your responsibilities. So, even if conflicts occur, it doesn't negate the fact that they could still come through for you when needed.
On the other hand, if you give up on love, you might have no one to genuinely share your burden with. Someone who knows you in and out will know how to help you when the need arises.
12. Having someone that genuinely corrects you
Many people think they are perfect, and this is because they don't have people around them who will tell them the truth.
If you are considering leaving your relationship, one of the reasons to never give up on love is that you might miss out on corrections.
You may keep living your life, not knowing that you are taking the wrong steps daily. Then, when you do something wrong, you have someone who will correct you.
13. Having someone that makes you open-minded
You can learn to be more open-minded and empathetic when you are in love. You may also know how to see the world through the lens of your partner. This will help you adopt the right perspectives that can help you move in the right direction.
Therefore, ensure you don't give up on someone you love as it may help you become more open-minded and learn that you might not be right every time.
Related Reading: 

How to Build Empathy in Relationships
14. Having someone who check on you
One of the benefits of not giving up on love is that you will always have someone to check on you even if no one does. Your partner will be concerned about your health and wellness. Additionally, you will have a shoulder to cry on when facing challenges.
If you give up on love, you might not have the luxury of having someone to look after you.
15. Discovering what true love is
Sometimes, the moments when you feel like giving up on love are periods when you learn vital relationship lessons. If you quit ways with your partner and shut love out, you may never learn what true and unconditional love means.
Deborah Sparks, an author, shares her experience on why you should not give up on love in her book 'Don't Give up on Love,' which is an educative read.
All in all
With the reasons listed in this article, you now know why you should never give up on love, even when it seems to. Any successful relationship encounters hard times, and giving up when facing obstacles can make you miss important life lessons.
Consider seeing a relationship counselor to learn more about how to experience love the right way.
When you give up on love, it might start turning to hate. Here's a research article written by Wang Jin and other authors titled 'The Deeper the Love, the Deeper the Hate,' that explains the complexity between love and hate.
Share this article on
Want to have a happier, healthier marriage?
If you feel disconnected or frustrated about the state of your marriage but want to avoid separation and/or divorce, the marriage.com course meant for married couples is an excellent resource to help you overcome the most challenging aspects of being married.
Learn More On This Topic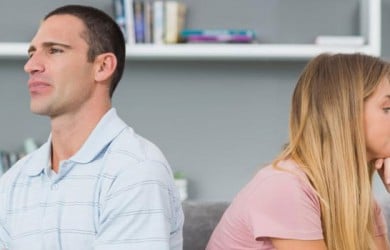 You May Also Like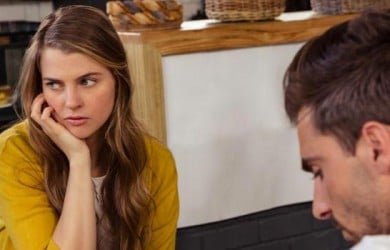 Popular Topics On Married Life