Love Is A Choice Not A Feeling – Make A Conscious Commitment
Your partner says to you, "If you can't come up with at least 3 reasons on why you love me, then you do not love me. You just love the whole idea of me. Or you love the way I make you feel or how I look; you love the attention I give you, but you do not love me."
What do you do?
You might sit around and think about what is going on, why your spouse is asking you all these questions. But the truth is people today are largely mistaken on what love actually is. They tend to think love is feeling even when it is not. They believe that being in love means butterflies and rainbows; thinking about that one person constantly all throughout your day.
This is where they go wrong! These butterflies and thoughts occupied by your partner is not love. It is an infatuation. It is fun, but it does not define love.
So what is love?
What is love?
Love is pain and sacrifice. Love is compromise and respect. Love is the most beautiful and real thing in this world and when reciprocated can make you feel things you never knew existed.
Imagine someone knowing all about you like the back of your hand. Even the unimportant things that you don't want anyone to know about; such as the things that make you embarrassed.
Imagine yourself messing up and letting this person down, and they forgive you.
They are smart enough to read between the lines, understand the situation and do not judge you. This means that they love you.
They notice the smallest things like the scar on your thighs or the mole on your neck, you may hate it, but they think it defines you.
They notice how you fidget when you are in a crowded room or how you tear up when you hear someone's wedding vows. They find these things cute even if you find them immature.
They love your heart and the compassion it holds, they know you like the back of your hand. This is what love is. It is being known fully and completely yet being accepted.
When someone loves you, they love all of you and not just the parts you look pretty in.
How can love be a choice?
A 25-year-old Tumblr user, Taylor Myers that goes by the username cute lesbian decided to share her thoughts on love and relationships. She claimed to have attended a relationship for life class and said that her greatest fear is no longer fear of heights or closed spaces. Instead, she fears the fact that someone who once saw all the stars in your eyes can fall out of love after some time.
She claimed that the person who once found your stubbornness cute and your feet on their dash sexy might later find your stubbornness as a refusal to compromise and your feet as immaturity.
This post reached out to many people, and they agreed with this saying that once the burning intensity and adoration of your relationship die down, all you have left are the ashes to deal with. Later in another post, when she was in a less turbulent emotional condition, she added to her post.
She claimed that the most beautiful part of the class was when her teacher asked her students if love is a choice or a feeling. Even though most kids claimed it was a feeling, the teacher thought otherwise.
She claims that love is a conscious commitment you make to stay loyal to a single person.
After a few years of marriage, the lovey-dovey feeling vanishes and all you are left with is the commitment you once made.
You cannot build a relationship on a shaky foundation as feelings. When someone loves you, they love all of you. They see your weak points and still love you.
They don't judge you; they are patient with you, they trust you and focus on your better side. They believe in you, and when they get upset with you, they talk to you about it calmly. They focus on the relationship more instead of focusing on being right. When you love someone, accepting their flaws comes naturally.
When the feelings fade away, and the excitement of looking forward to their presence drowns away, you sit at home and wait for your spouse to come home because you love them. Because you choose to commit to them. Because you make a choice and you intend to honor it.
You made a choice. You don't have to always feel in love.
Some days you wake up with the person who once disappointed you, and you still have breakfast with them and choose to be kind to them. This is what love is.
Share this article on
Want to have a happier, healthier marriage?
If you feel disconnected or frustrated about the state of your marriage but want to avoid separation and/or divorce, the marriage.com course meant for married couples is an excellent resource to help you overcome the most challenging aspects of being married.
You May Also Like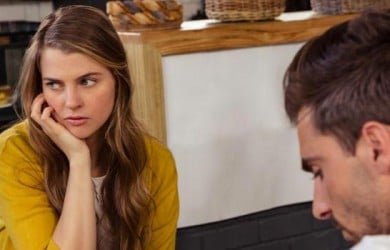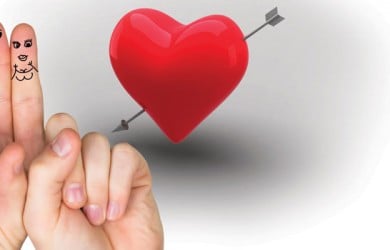 Popular Topics On Married Life