Enduring Love: Working Towards the next Level of Commitment
Ah, the bloom of new love! How do you know if it's enduring love? You've met someone, and they are ticking off the boxes on the "wish list" like crazy, but is this the start of a long-term committed relationship.
You have chemistry, attraction, you genuinely like them, and you can undoubtedly see yourself with this person in the present, but what about the future?
How can you know if you will feel the same love and commitment next year, or all the years after that? What if you don't? How can you be sure?
As a couple's expert, I see couples with all kinds of problems doubts and fears come into my counseling sessions.
Why do commitment issues occur?
People are having issues with the degree of commitment in relationships and not feeling secure in a relationship. Such insecurities and commitment issues can often occur due to various reasons like:
If the trust is ruptured in the past
Attachment wounds
Your vulnerability has been taken advantage of
Self-love has sabotaged due to past relationship issues
Commitment issues can lead to one of the partners have insecurities in the relationship, leading the harmony of the relationship to dwindle. One such couple from Tempe, Arizona, comes to mind as I write this.
Would the love endure?
Greg and Becky are in their mid-thirties, both professionals (Greg is a dentist, and Becky is a nurse), with a great deal to offer in a relationship.
They made an appointment to see me because Greg recently proposed to Becky and was utterly shocked and disappointed when she turned him down.
They decided to come to counseling to see if they could get to the bottom of what caused Becky to say no to Greg's proposal. Here's what happened next.
As a part of my regular intake process, I see each couple for an assessment; then, I see each partner individually.
Greg's session was filled with disappointment, a little bit of anger, and a great deal of confusion about why when everything seemed to be going so great for the two of them, that Becky would shut him down when he wanted to move the relationship forward into the "forever" category (as he saw it).
Becky's take on it was completely different. What she expressed was her worry that the relationship that she and Greg shared was not the "forever" kind of love she'd grown up wishing for.
She kept asking herself, "Is this an enduring love?" After much soul-searching, Becky concluded that the relationship had never been tested, and they never had to prove anything to one another or themselves.
She wasn't confident that they would always feel the way they do now towards each other and was fearful that when the chips were down, they wouldn't be able to stick it out and stay together.
That's why she didn't feel it was the right time to take a considerable step together, such as an engagement. It became clear that she saw Greg as someone who might not be there for her when she needed him.
It hasn't been tested yet. She was basing this feeling on the time they'd spent together and his explanation of why he and his previous girlfriend had broken up. Was it different with the two of them?
Also watch:

Building an enduring love
How do you know if you and your partner will have an enduring love? Is it possible to know if you will always feel this way? Are there any symbolic ways to show commitment?
The truth is that it's not. You and your partner need to take the time to build a secure emotional connection, to get yourself in sync with each other, to learn your partner inside and out. If you can do this together, you're on your way to that enduring love.
To realize how to be more committed to your partner, you must accept that you're not always going to be supremely happy together. There are bumps in the road of life when things can get tough.
Love is a commitment, not a feeling, and if you put in the effort and work together and know that this is your person and you are theirs no matter what, you've got a shot at beautiful enduring love that can last a lifetime.
How couples can build long-lasting love?
Becky and Greg talked through all those feelings and fears that came out of our counseling sessions, and the result was they decided to wait a while.
They decided to be just together with no future expectations and to see if they could develop that "forever" kind of enduring love between them that would make them both want to be engaged and ultimately married.
They realized that they have a ways to go before they are ready for that next level of commitment.
They need to learn about each other and how to love each other the way they both need to be loved. For now, it's enough for them to be in love today and not put any further pressure on the relationship geared toward the future.
Share this article on
Want to have a happier, healthier marriage?
If you feel disconnected or frustrated about the state of your marriage but want to avoid separation and/or divorce, the marriage.com course meant for married couples is an excellent resource to help you overcome the most challenging aspects of being married.
Learn More On This Topic
You May Also Like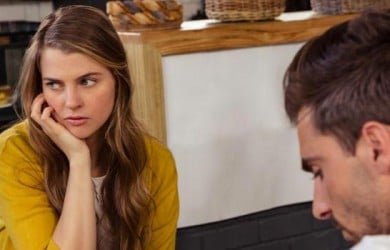 Popular Topics On Married Life