How to Survive a Breakup: 20 Tips
Most of us have been there: after what had been for some time a glorious relationship, you or your significant other called it quits.
When you begin your battle with surviving a breakup, at first, there is the shock, then the feelings of dismay, maybe anger, and then the reality of it sets in.
You are once again single. You may not know what to do, where to go, how you should proceed with your newly single status.
For a detailed overview of the process, look here and know what is most important at this time is to get back to "normal" and to do it as painlessly as possible.
Common reasons why people breakup
Surviving a broken heart is hard.
So, why do breakups happen?
Well, there could be many reasons why breakups happen. Let's check out common reasons for breakup:
Toxic partner

Infidelity

Bad behavior

Unsupportive partner

Lying

Mental/physical abuse

Not seeing future

Loss of trust

Inexpressive partner(s)

Miscommunication

Too much assumption

Loss of interest

Not creating boundaries

Financial issues

Religious/ family differences

Not showing gratitude
Related Reading: 

Reasons Why Relationships Fail (and How to Fix Them)
Effects of a breakup
Breakups have a great impact on a person's life. It can have both physical and emotional effects. There cannot be any sugarcoating the fact that it can be difficult to understand how to survive a breakup or what to do after a breakup.
It is important to understand the effects of a breakup before knowing how to survive a breakup so that you can put the efforts in the right direction:
Some of the physical effects of a breakup are:
Muscle swell

Headache

Sleep issues

Weaker immune system

Mental effects
Some of the mental effects of a breakup are:
Depression

Stress

Mood swings

Mental exhaustion

Emotional effects
Some of the emotional effects of a breakup are:
Loneliness after breakup

Questioning self-worth

Withdrawal symptoms

Numbness
Related Reading: 

How to Get Over Breakup Depression: Symptoms & Treatment
20 tips on how to survive a breakup
There is no one "right" way for how to survive a breakup.
So, what to do after a breakup?
In order to overcome breakup grief, we've assembled some breakup tips for dealing with a breakup from people who not only have learned how to survive after a breakup, they have grown and thrived post-breakup.
Check out these things to do after a breakup.
1. Move forward
"I thought I had it all," Judy Desky stated. Judy, 28, is a marketing specialist with a well-known cereal company.
"Simon and I had been in a relationship since we were freshmen at CU. That's practically a decade. I moved to Phoenix after graduation because that is where his job offer was. I had wanted to stay in Colorado; that's where my roots are."
Judy continued, sighing, "I do not want to go into the gory details, but suffice it to say we are no longer together.
After the breakup, I asked myself what was important to me, and the answer came to me immediately—my family.
No more splitting the holidays each year, and no more being geographically distant. I moved to Denver within a month of the breakup. And the cherry on top? My new job is much better than the one I left behind."
The best way to handle a breakup is to accept a breakup, look for new avenues in life where you can thrive and be happy.
Related Reading: How to Deal With a Breakup
2. Reassess what has been important
As Judy discovered, her breakup made her think about her priorities. This can be a good move for everyone from time to time, whether or not they have just ended a relationship.
Surviving a bad breakup can help you focus on areas of your life that may have gone unnoticed or not given the attention it may have deserved.
Such was what happened when Cory Althorp, 34, went through his breakup.
"I knew the end of this relationship was coming for a long while, but when we actually did it, it came as an extraordinary shock. At first, I just poured myself into my work. I am a lawyer, and boy, did my billable hours go up!
One evening on my way home from work, I noticed all the people on bicycles. The thought crossed my mind that I used to really enjoy cycling, but I hadn't been on a bike since my school days–and I'm talking about elementary school!
The next day I went out and bought a bike, and the following weekend, I took it out–the first time I had been on a bike in years. I really got into it and joined a local cycling club. Lo and behold, the woman I am now dating I met in the club."
One of the best ways to deal with a breakup is to learn how to be strong during a breakup. Even some research asserts that exercise itself can make people happier.
So start by building yourself physically as a solution to how to survive a breakup. This, in turn, would help you feel better emotionally.
Also watch:
3. Think beyond yourself
Hilda discovered the man she considered her soulmate had been cheating on her for two years.
"Here I was," the financial analyst started, "I thought Gilberto and I would spend the rest of our lives together and retire to a small Italian village and renovate a decrepit villa, eat pasta and tend our vegetable garden.
Well, he was tending someone else's garden! I spent a week curled up on my sofa crying and subsisting on Ben and Jerry's."
She continued, "After that week, I went back to work and walking to my car after the first day back, I passed a soup kitchen. I don't know why, but I walked in and asked if they needed any help.
I spent three hours that night serving dinner and helping clean up afterward. It felt great to focus on something other than myself.
I could no longer wallow in self-pity because the people I was helping had problems far bigger than my own."
Volunteering, as Hilda found out, is an excellent way to help with getting over a breakup.
Libraries have adult literacy programs that are always looking for volunteers to help with teaching adults to read. Schools can always use volunteers.
Use this tip on how to survive a breakup and also connect with others.
4. Stop all contact
"Wow, did I learn a lesson after my breakup," said Russell, 30, a restaurant manager.
"I was torturing myself by looking at my ex's Instagram, Facebook, and Twitter pages. I knew this was not the best thing for my mental health, but I just did not want to give her up–even digitally."
Russell continued, "I knew intellectually that this was stupid and not helping in the healing process I knew I had to get through. I vowed I would stop looking at anything my ex–I can't even say her name–had anything to do with.
And you know what? I really am happier. I haven't gone out with anybody else yet, but at least I am beginning to think about it. Not following her on social media has made me much happier."
As Russel discovered, getting away from the crowd is a healthy thing post-breakup, and research backs that up. Delete the relationship reminders, and you will be happier.
Related Reading: How to Get Over Someone You Love
5. Reconnect with friends
Analysis of existing research has shown that social isolation or absence can have serious medical repercussions, which Betsy was facing.
Betsy, 27, broke up with Allan, 32, for a variety of reasons.
"I just knew it was time. Allan had a way of isolating me from my friends and my past. Once we broke up, I reached out to old friends and reconnected.
It was great to catch up and to have people who knew me, listen to me, and soothe my pain. They made me feel whole again.
And I learned that friendship is a powerful thing, and to put old friends on the back burner when you're in a relationship is not going to happen again with me.
As that old Girl Scout song goes, 'Make new friends but keep the old, some are silver and the other's gold." That was so true in my case. Don't be afraid to reach out. Old friends are priceless."
6. Avoid making big decisions
Life after breaking up changes drastically. This is the time when you should avoid making important decisions in your life. It is likely that your mind is still figuring out how to survive a breakup, anger after break up with a mix of various emotions.
So, breathe a little while and put off all the important decisions you need to make for the time being.
7. Have a good sleep
Usually, after a breakup, a person loses track of time, food, sleep, and usual daily activities. Lack of sleep can cause thinking issues and other physical problems. It is important to have a nice amount of sleep to keep the brain and body functioning.
8. Avoid keeping a friendship with them
Processing the breakup takes time. So, make sure you keep your distance from your ex for some time. Being in contact with them will not let you move on and, rather, give you an opportunity to mourn over what is already lost.
9. Take things slow
You don't need to rush the grieving process as a solution to how to survive a breakup. Healing takes its own sweet time. So, allow yourself time to recover from the pain instead of forcing yourself to be strong when your mind and body want some time.
10. Don't avoid grieving
Grieving is a part of the healing process. So, don't try to suppress those feelings in an attempt to feel strong. Let it all out rather than staying bottled up.
Related Reading: 

Healing Relationships After Breaking Up And Making Up
11. Keep yourself busy every day
One of the best solutions to how to survive a breakup is to remain engaged as it rightly goes- An idle mind is the devil's workshop.
You are the only one who can help yourself find motivation after break up.
So, don't deliberately stay idle as it will give you an excuse to remain depressed and overthink the situation.
12. Opt for a digital detox
Social media can unintentionally lead you to compare your life to that of your friends'. Also, you cannot avoid posts and images that would compel you to relate to your past love life.
13. Be around people
The situation might have your desire to remain alone for long periods. You would want to be disconnected from everyone. However, one of the best pieces of advice for how to survive a breakup is to be around family and friends.
14. Listen to your inner self
No matter what, your inner voice will always guide you towards the right path. Don't get emotional and make mistakes again. Trust your gut feeling, and it will definitely lead you towards better things in life.
15. Reach out for support
When you feel lonely or depressed, reach out to your friends and family if you need their company. Don't hesitate in wanting to have their support if the need of the hour for you is the company of your dear ones.
16. Do not stalk them
If you are seeking answers for how to survive a breakup, stalking them to find out what is going on in their lives is a very bad idea. It will benefit you if you keep away from stalking them on social media or asking your mutual friends about what's going on in your ex's life.
17. Reflect on yourself
Finding yourself after a breakup is one essential step.
Take time to understand why the relationship failed. Spend some time with yourself to constructively analyze what went wrong and if you were responsible in any way. Try to accept your mistakes, if there were any, to figure out how you must not repeat them in the future.
18. Start journaling
Write down your feelings in a journal. Journaling is considered one of the most effective ways of how to survive a breakup as it helps you let out your true emotions without judgment. Start writing a diary or maintaining your gratitude book to stay optimistic.
19. Remain hopeful
Don't lose hope for the future just because your relationship didn't go well. Life is much ahead of a relationship. Find your purpose and believe that you will end up with someone who will understand your worth.
20. Get help
If you are having a hard time coming out of the past, one of the advisable ways for how to survive a breakup is to reach out to the counselor or a therapist, and they will help you recover from the trying situation.
Related Reading: 

How to Accept and Move on From a Relationship
Takeaway
No matter at what stage of life you are in, dealing with a breakup takes its own sweet time. You cannot rush the process and you cannot slow it down either.
A breakup can be a life-shattering experience for anyone. But with head and heart in place and the best breakup advice and breakup tips, you will definitely be able to see the light of the day.
Share this article on
Want to have a happier, healthier marriage?
If you feel disconnected or frustrated about the state of your marriage but want to avoid separation and/or divorce, the marriage.com course meant for married couples is an excellent resource to help you overcome the most challenging aspects of being married.
Learn More On This Topic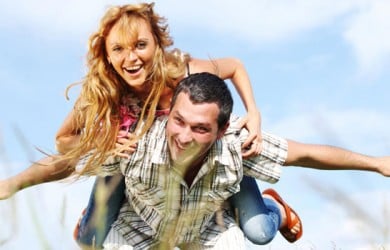 You May Also Like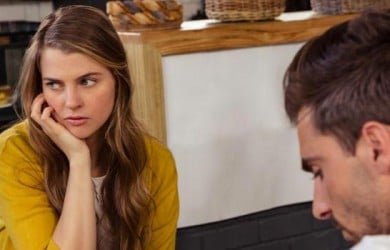 Popular Topics On Married Life