5 Key Reasons for the Lack of Trust in Your Relationship
As Nietzsche once said,
"I'm not upset that you lied to me, I'm upset that from now on I can't believe you."
In essence, it's tough to get trust back, but it isn't impossible. As long as you know the reasons for the lack of trust in your relationship, you can create a plan to rebuild together.
Trust generally means believing what someone says is true. It's a critical trait for all relationships such that you feel you can depend on the other to be reliable.
More importantly, trust is both about honesty and predictability. That's why the signs of lack of trust in a relationship revolve around behavior as well as words. These can range from infidelity and erratic habits to the less extreme hot-cold reactions to someone.
How lack of trust destroys a relationship
We all know the sound of that niggling little voice that starts whispering something's not quite right. Before you even know there's a lack of trust in your marriage, you start with doubt. That doubt can then slowly escalate through to suspicion, followed by anxiety and fear.
You need to find the reasons for the lack of trust in your relationship sooner rather than later once the fear sets in. Otherwise, you fall back into protecting yourself with defensive behavior. It's only natural. This can lead to withdrawing from your partner or becoming overly reactive to them.
It's impossible to think clearly about the reasons for the lack of trust in your relationship when distrust and fear set in. As neuroscientists know, your brain shuts down once your fear, or fight-or-flight, system is activated. At that point, you biologically can't make rational decisions.
All this leads to strained or aggressive communication that doesn't help you work through issues. After all, one of the main driving reasons for the lack of trust in your relationship is if you doubt your partner's intentions. How can you then pinpoint the issues you need to discuss?
Blame often starts with that doubt because our defensive brain is highlighting all the negativity about our partner. It's doing a great job protecting you but not such a good one for working out the reasons for the lack of trust in your relationship.
5 reasons for trust issues in your relationship
Not having trust in a relationship is devastating. It eats away at you inside, and the worst part is that you're often too scared to talk about it to the one person you should be able to trust with anything.
There are several key reasons for the lack of trust in your relationship, and understanding them can help you work out what your next steps could be.
1. Individual trust issues
This can be hard to take in, but having no trust in your relationship can come from either one of you, including yourself. We all come to relationships with fears and beliefs about how to interpret other people's actions. Sometimes childhood experiences distort our beliefs.
For example, if you didn't receive enough care and nurture as a child, you might not have developed a sense of trust for your caregivers. Abusive childhoods are the obvious issue, but even an absent parent can create trust issues.
Reasons for trust issues can also include fear of abandonment or even a lack of boundaries. Recovering from those issues often includes group or individual therapy. Of course, your partner might also be struggling with similar beliefs and driving the reasons for the lack of trust in your relationship.
2. Mismatched values
Not having trust in a relationship can come from getting together with someone who views life differently. Of course, opposites attract, but if your fundamental values are different, this will become clearer with time.
As people relax and become their true selves when together with someone, mismatched values can suddenly be one of the reasons for the lack of trust in your relationship. For example, if you value hard work and discipline but your partner values lifestyle choices, then you could be frustrated by them going out all the time while you're working.
As researchers have shown, people are more likely to be fulfilled in a relationship if they have similar values. This helps them live life in a similar way such that they complement each other. By contrast, prioritizing different values quickly leads to mistrust.
Having mismatched values is one of the reasons for the lack of trust in your relationship. Essentially, without aligning your values, you can't create a similar future that you can both buy into. With different attitudes to life, you necessarily create a lack of trust in your marriage.
3. Attachment style
Understanding the reasons for the lack of trust in your relationship often starts with looking at our attachment style. As the University of Illinois Professor of Psychology, Chris Fraley, explains in his article, we have different ways of relating to romantic partners that are either secure or insecure.
As children, we learned from our caregivers what relationships look like. The theory says that we take those observations and assumptions to our adult relationships. So, if you had an emotionally unavailable parent, you might need constant reassurance along with a deep need for intimacy.
Sadly, people who are insecurely attached often attract each other. This is another of the reasons for the lack of trust in your relationship. Many cases involve an anxious style person to connect with an avoidant style person. They both see something in the other that they're missing. Rather than fill the gap, it increases the first person's anxiety and the second one's desire to run away.
This WashingtonPost article refers to estimates that 50% of the population is secure while 20% is anxious and 25% is avoidant in their relationships. The remaining few are fearful, which will also create relationships with no trust. In fact, research shows that anxiously attached people are more likely to be jealous and drive mistrust.
If you want to discover your attachment style, check out The Attachment Project quiz.
You can also watch this enlightening video for more details on how attachment styles actually work:

4. Unmet needs
One of the reasons for the lack of trust in your relationship that people might want to give you is infidelity. It's easy to blame such behavior, but it's important to remember that actions come from somewhere. Of course, this assumes you're not with a serial cheater or mentally disturbed person.
Infidelity can absolutely be the cause of no trust in your relationship. If it's unusual behavior, it could be due to unmet needs. For example, tensions rise when one partner needs intimacy, but the other tends to prefer time alone. With time, this can push people apart. \
As psychologist Patrick Williams and certified coach Diane Menendez explain in their book, we all have needs that fall under four headings. These are security and safety, power and influence, achievement or attainment, and finally, intimacy and connection with belonging.
If any of those needs aren't met by their work or home lives, people are driven to look elsewhere, which then leads to reasons for the lack of trust in your relationship. This can be further exacerbated if that partner doesn't feel they can openly talk about their needs, perhaps if they're faced with blame or nit-picking.
5. Unrealistic expectations
Relationships with no trust can start with wrong assumptions or even the belief that one of you can mind-read. Perhaps one partner expects the other to do things for them before even being asked? It can also lead to dangerous assumptions about how much or little they love you.
With all these thoughts flying around and nothing concrete being said, it's no wonder you can see the signs of lack of trust in a relationship. On top of that, one of you might secretly expect Hollywood or fairytale perfection.
No relationship can meet those expectations, and such pressure can also be one of the reasons for the lack of trust in your relationship.
Control in a relationship can also change with time. If it alters with respect to expectations, you could find yourself with a lack of trust in a relationship. If one partner is trying to influence the other so much that they feel controlled, they could start distrusting the intentions.
Power struggles within relationships can make people insecure because you're not supposed to be in competition. A healthy and balanced relationship means you can be vulnerable and completely yourself with each other.
Sometimes distrust can happen because of external drivers such as changes in job levels and if one is vastly more senior than the other.
Combine this with low self-esteem, and the 'more junior' partner could start feeling left behind. They'll start mistrusting business meetings and calls and jump to conclusions.
Suddenly the expectations change as they resent their partner's career and want them to spend more time at home. So, the vicious circle of mistrust begins.
Related Reading: 

Managing Expectations in Your Marriage
Dealing with no trust in the relationship
The journey to rebuild trust isn't easy, but it is possible assuming both of you are willing to be open and vulnerable.
You first have to start by understanding the reasons for the lack of trust in your relationship. From there, and with the willingness to change, you can develop a plan.

When dealing with a lack of trust in a relationship, you first have to look at yourself. There are always two people in a relationship, both of whom play a role. Of course, it's hard, but it's important that you're honest with yourself.
So, look at the five reasons for lack of trust in a relationship and really ask yourself if you fall into any of those buckets. That's your first step for starting an open conversation. It's much more powerful to say that you've noticed the lack of trust, and this is what you're offering in terms of how to change your habits.
With this 'white flag' approach, your partner should be more willing to be open and communicative. Although, don't underestimate the hurt and defensiveness that might take time and patience to dismantle. With a bit of effort, compromise, and a lot of listening, you can dismantle that wall.
Have a look at this article for more information on handling lack of trust.
Conclusion
Relationships with no trust destroy themselves from the inside out. Doubt quickly turns into anxiety and fear, and that negative internal voice gets louder and louder. Blame, criticism, and reactivity are not the path to a healthy relationship.
There are several potential reasons for the lack of trust in your relationship. Mainly, these come from unresolved childhood pain, unmet needs, and unrealistic expectations. The key is to partner up with someone who has similar values so that you can create a unified future.
Resolving a lack of trust will take time, but it is possible as long as both are willing to change. Sometimes that means getting some external support and guidance in the form of individual or couples therapy.
Clearly, at some point, you have to decide what's right for you and whether the relationship is worth the fight. Either way, the decision is yours, so don't let distrust ruin your life. Learn from it, make whatever changes you need, and keep looking forward.
Share this article on
Want to have a happier, healthier marriage?
If you feel disconnected or frustrated about the state of your marriage but want to avoid separation and/or divorce, the marriage.com course meant for married couples is an excellent resource to help you overcome the most challenging aspects of being married.
More On This Topic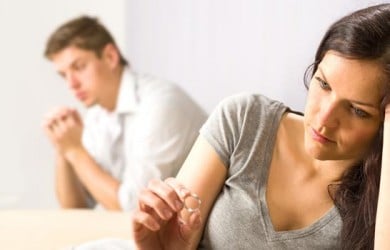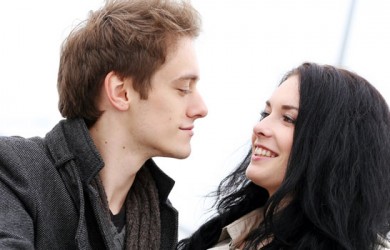 You May Also Like