How to Keep Your Love Life Alive After the Kids Arrive
So you have just had a baby – congratulations! No doubt you are awestruck with the sheer wonder and delight of this brand new little person who has appeared in the world, and more specifically in your world. Perhaps your thoughts before your first child was born were somewhere along the lines of, "Such a tiny little thing can't be that hard to look after…" Well you may have been in for a big shock and surprise when you discovered that your "tiny little baby" basically took over your lives, every moment of every day – and night!
Having a baby requires a huge adjustment in your marriage, whether or not you are prepared for the changes. These changes may differ for different couples, depending on your personalities and your circumstances. One of the areas that will most certainly be affected is your love life. In order to keep your marriage intact and your love life functioning well after baby arrives, you will probably need to take some deliberate steps in the right direction.
Below are seven of these steps and tips which can help you move towards the goal of keeping your love life alive and still being lovers while raising your kids.
1. Prioritize your relationship
When your relationship with your spouse is your top priority you will be well on your way to giving your child the best gift parents can ever give their children: the visual example of a loving relationship. The demands and challenges of caring for a newborn can easily skew this priority and you may find that your relationship as a couple has been shuffled to the side as you focus all your attention on the baby. Remember, the two of you were together before the kids arrived and one day those babies will fly out of the nest and then it is the two of you again. So make a point of putting each other first and keeping your love life alive for the long haul.
2. Redefine your definition of intimacy
For the first few weeks after baby is born the extent of your intimacy may consist of snuggling on the couch and holding hands, with baby on your laps! This can be especially frustrating for hubby who probably misses the more regular sex you used to have before. Men who help their wives with the practical, physically demanding and time consuming chores of parenthood will give their beloved a better chance to recover and have more energy to get in the mood. Things like doing laundry, washing dishes, bathing baby and changing diapers can be extremely effective 'foreplay.'
3. Learn to take advantage of spontaneous opportunities
Stop thinking you need to have a solid uninterrupted two hours together when twenty minutes may be all you can get. Learn to take advantage of those random 'golden opportunities' as they present themselves. Perhaps baby has just gone down for a nap and the two of you can enjoy an interlude of passionate pleasure. As the kids get older there will be more of those times when you can manage to be all alone together. Remember, spontaneity keeps the sparkle shining bright and playfulness adds pleasure to your love life.
4. Hang up the 'Do Not Disturb' sign
As your children get older teach them that sometimes Mom and Dad need some time alone when the 'Do Not Disturb' sign is on the door. They will learn to respect and admire your loving relationship as they see you cherishing and prioritizing your time alone with each other.
5. Schedule it
There's nothing wrong with scheduling intimate time together on your calendar. After all, you schedule everything else, so why not this all important part of your lives together? Finding good babysitters as well as family and friends who can take care of the kids for a few hours can do wonders for keeping your love life alive. Plan a date night every week, as well as regular weekend getaways every few months so that you can have some good couple time together. In this way you can nurture the bond between the two of you and remember that you are more than just parents.
6. Talk about other topics besides your kids
Make time to have meaningful conversation everyday with your spouse. Talking is one of the best ways to keep your love life alive and well. Try to talk about other topics of interest rather than talking about your children all the time. If you both enjoy reading, talk about your latest favourite book, or movie. And don't forget to fantasize about your future and daydream about things you would still like to do together.
7. Don't forget to laugh together
There's nothing like humor and laughter to keep your love life alive and draw you closer to one another. Don't let the stresses and challenges of parenthood rob you of your joy. As you gaze at your little one, enjoy those funny moments and take lots of photos because before you know it they will be toddling off to preschool, and then college! Hire a comedy for you and your spouse to watch together from time to time if you feel you need a little light-hearted fun to boost your spirits. Find ways to make each other laugh, and share any jokes and humor you come across throughout the day when you are apart.
Remember, having a baby is probably one of the biggest tests your marriage and your love life will face. As you successfully make adjustments together and persevere in the immense privilege of parenting your precious child you are sure to pass this test and keep you love life alive after the kids arrive.
Share this article on
Want to have a happier, healthier marriage?
If you feel disconnected or frustrated about the state of your marriage but want to avoid separation and/or divorce, the marriage.com course meant for married couples is an excellent resource to help you overcome the most challenging aspects of being married.
More On This Topic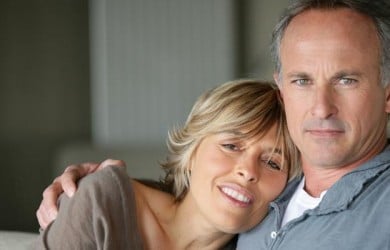 Recent Articles
You May Also Like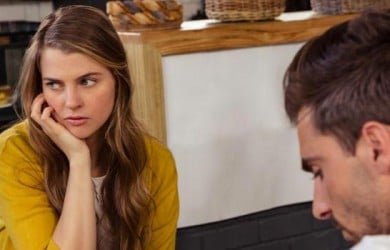 Popular Topics On Married Life