Keeping the Love Alive: 'Braintapping' to Cultivate Stronger Relationships
Innovative Mindfulness Technology Helps Relieve Anxiety, Fatigue;
Helps Couples Refocus So They Can Reconnect
As human beings, we all work to find and maintain fulfilling relationships, the kind that uplifts us and brings us joy. Marital relationships are no different.
However, marriages today often face an abundance of stress, from too little time and money to overbooked schedules. For keeping love alive, it is crucial to incorporate routines and rituals that help couples reconnect amidst the stress and pandemonium of modern living.
Braintapping for keeping love alive
There is strong evidence that "braintapping," also known as brainwave entrainment, can be one such marriage-enhancing ritual. A quick and easy way to relax and reboot, brainwave training can help couples that experience high stress and communication issues, difficulty sleeping, low energy and other lifestyle challenges, recharge and revitalize their relationships.
Training your brainwaves helps guide the brain from an awake, reactionary mind into an intuitive, creative state, and then to a place where super-learning and healing can occur, with the outcome being a heightened state of consciousness with crystal clear focus.
The practice creates a symphony of brainwave activity, and a feeling of calm focus that's just right for learning, productivity, healing and clarity.
Braintapping activates the right mental states at the right time
The reason many marriages suffer often stems from communication problems – and the buildup of negative emotions is often at the root of the issue. This is where the qualities of mind—including positive emotions and clarity – are developed by a regular braintapping practice, and they can make a dramatic difference in cultivating relationships and keeping love alive.
Couples can incorporate brainwave training into their daily lives, helping them de-stress while achieving physical, mental and emotional balance.
Unlike traditional meditation programs, brainwave entrainment's neuro-algorithms gently and naturally guide the brain through a broad range of brainwave patterns, instead of just the Alpha state. The result is a complete spectrum of brainwave activity. The calming, rejuvenating effects of even just 10 to 20 minutes of this approach can help balance the nervous system and protect against common stressors of everyday life, including relationship challenges.
In other words, the process trains the brain to be more resilient and creative, activating the right mental states at the right time.
The science behind brainwave entrainment
The science behind training your brainwaves relies on four key elements that enable the technology to induce brainwave entrainment. The four components include:
Binaural beats:

When two tones of separate frequencies are introduced in each ear, the brain perceives a third tone. The tones, however, should be different only by a few Hertz. Binaural beats creates a third tone which actually isn't playing. This phantom creates a state of calm and yields strong concentration powers of the brain. This brain performance can be usually be acheived by years of practice otherwise.

Guided visualization:

In general,

the visual imagery process involves setting aside a period for relaxation, during which you contemplate mental images depicting a desired result or goal. Visualization has been studied for decades and is known to have the power to affect mental states, improve physical performance and even heal the body. And when combined with the other elements of

braintapping, these effects are increased and optimized.

10-cycle holographic music:

Another aid to the guided meditation is 10-cycle holographic music,

a sonic technology that produces a 360-degree sound environment. In this environment, the visualizations seem to feel more real which aids the process of learning.

Isochronic tones:

Isochronic tones are equal intensity pulses of sound separated by an interval of silence. They turn off and on in quick succession but the speed isn't too high, it takes into account the desired brain frequency.
The bottom line
In my 30-plus years of experience in the field, I can attest that the majority of individuals and couples who incorporate brainwave entrainment as part of their regular routine report stress relief through deep relaxation and it also aids the process of keeping love alive. They also maintain healthier sleep patterns, experience improved memory, improved learning skills like concentration, a sense of calm, increased focus, lucid dreaming and a boost in physical energy.
Training your brainwaves for marriage-related issues can transform relationships and help you in keeping love alive. And while the practice is not an instant "fix" to those couples experiencing stress in their marriage, it is a lifetime habit, that when used regularly, can positively transform your relationship and your life.
Share this article on
Want to have a happier, healthier marriage?
If you feel disconnected or frustrated about the state of your marriage but want to avoid separation and/or divorce, the marriage.com course meant for married couples is an excellent resource to help you overcome the most challenging aspects of being married.
More On This Topic
You May Also Like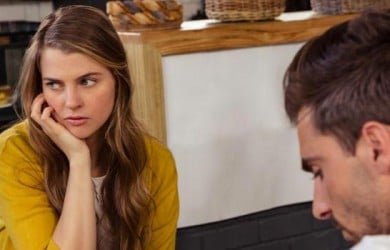 Popular Topics On Married Life