15 Tips To Make A Relationship Work With A High Maintenance Woman
A high maintenance woman or high maintenance girl is like any other girl or woman, just high maintenance. It's that simple. And when you see it this way, you realize that they are just as deserving of love.
It's easy to understand why you are contemplating keeping your distance. Still, with the right tips, you can establish and maintain a wholesome relationship with any high maintenance woman you desire.
Continue reading to find out what high maintenance woman signs to look out for and practical tips you can employ to ensure your relationship works.
What is a high maintenance woman?
The term "high maintenance woman" is generically used to describe a woman who requires much attention, time, affection, and resources from her partner or those around her.
Typically, a high maintenance female has certain expectations of how she should be treated and may be demanding, particular, or picky about things such as her appearance, lifestyle, or relationship dynamics.
Some people believe that being high maintenance entails having unreasonable demands and being unwilling to make concessions. That can be true in some cases. But in reality, not all high maintenance girls are as challenging.
It's important to note that labeling someone as "high maintenance" can be subjective and may be influenced by cultural or societal expectations of how women should behave.
That said, being high maintenance isn't always a bad thing. You may find a high maintenance woman to be a great partner, so don't let a few personality quirks get in the way of a good thing.
What are examples of being a high maintenance woman?
Being high maintenance isn't something you can suppress or hide. It's a core part of their identity. In fact, high maintenance woman signs have pretty obvious tell if you know where/what to look for.
Here are some of the typical high maintenance woman characteristics.
1. She has upscale tastes
The definition of a high maintenance woman is no more so characterized by her desire for a good life. She enjoys spoiling herself. She eats at the finest restaurants, takes the most luxurious vacations, owns the best gadgets, and lives the best life overall.
She boldly pursues the finer things life offers as she feels deserving.
She does not, however, expect a handout without recourse. Quite the opposite. She walks the walk and puts in the effort. She won't deprive herself of f enjoying the best of everything because she understands every last bit of what she has was earned.
2. She's fierce in communicating her needs
A high maintenance woman isn't afraid to verbalize her needs. Quite the opposite, she's forthright and unapologetically expresses what she wants and how she wants it. If she wants a kiss, she'll say so right away. She doesn't hesitate to express her preferences and wants.
3. She has high self-esteem
Bearing the full brunt of a high maintenance woman's confidence would make many people feel inferior. She recognizes her full potential and intends to realize and surpass it in every way.
A high maintenance woman won't lower her standards for anyone because she is confident in her abilities and what she has to offer. She has the utmost faith in herself — she is the best girl in the room and knows it.
Related Reading: 

Self-Esteem Makes Successful Relationships
15 tips to make a relationship work with A "high maintenance" woman
Now that you're familiar with the definition of a high maintenance woman let's explore some actionable steps you can take to make a relationship with a high maintenance woman work.
1. Don't sweat the little things
Whenever you feel like you can handle something, let it go.
Some high maintenance women have little peculiarities that you can probably get used to; for example, perhaps she takes a while to get ready, or she is particular about what she wants in her coffee.
If these are minor inconveniences that aren't particularly bothersome, you can simply ignore/overlook them.
2. Keep an open mind
High-maintenance women may have specific preferences regarding activities, food, and other things. Chances are some, or many of these new experiences put you outside your comfort zone — don't backpedal.
Be open to trying new things and compromise a bit on your taste. You might learn to love these new experiences as much as you love her.
3. Tell her how you feel
Discuss your concerns with her so that you don't grow to dislike her. Don't let your discontentment fester; once something bothers you, discuss it pronto.
Any relationship that wants to last a long time needs honest and open communication. If your girlfriend's behavior/personality quirks bother you, she won't know until you tell her, so sit down and talk to her about it.
In doing so, you can work together to find solutions, bringing you closer and making your relationship healthier.
4. Set realistic goals with her
Set attainable objectives that you and your partner can live with.
A demanding partner may have a set of ideal relationship goals, but they might not be compatible with what you have in mind. Her ideal could be to own a home with you within the next three years. However, for one reason or another, you feel it might not work for you.
Parlè with your girlfriend and discuss how you could cooperate to realize practical goals that work best for both of you.
5. Keep things interesting
You don't always have to take her to the most expensive restaurant or go on vacation on the most luxurious cruise boat. Sure, that helps, but thoughtful gestures and well-thought-out activities are key here. It can be a special homemade dinner date on your apartment rooftop or a romantic fishing trip.
This shows her you know her worth and will unconditionally go the distance for her.
6. Exercise patience
Yeah, her excessive pickiness and expectations can sometimes get on your nerves. Don't take it personally; it comes with the territory.
You should exercise utmost patience and try to accommodate her needs as much as possible. At the end of the day, once you've got the hang of things, you'll find it well worth it.
Related Reading: 

15 Ways to Have More Patience in a Relationship
7. Lay clear and healthy boundaries
Set limits and let your partner know what you will and won't do. You can respect them, and try to meet their needs, wants, and expectations. Despite your best efforts, she is the only one who can control their emotions.
For instance, if a partner frequently demands flawlessness from you during trips, meals, or other activities you undertake. If the experience falls short, you could let them know that you'll listen to them for a minute but won't tolerate unproductive, protracted criticism, complaints, or pouting.
8. Address the realities of time, demands, and resources
In practice, there may not always be time or resources to meet a partner's expectations.
For example, if they expect a high-priced gift for a birthday and you can't afford it (or don't think it's best to spend the money on it), their expectations may be unrealistic.
It is not uncommon for partners to have excessively high expectations of what their partner "should" do. However, bringing them up could be helpful if those expectations are unrealistic or inconsistent with your values.
9. Seek external perspective
Being "high maintenance" could merely indicate that your girlfriend is clear and confident about what she wants (and when she wants it). But having to deal with so many expectations can easily blur these lines. Her demands might be fair, but you don't know for sure.
Try to get some outside perspectives to determine if they are realistic. You can talk to a relative or a close friend about what she wants to see if it's normal or if you need to limit her demands to a reasonable or realistic level.
10. Practice appreciation
Being with a high maintenance wife can be demanding. You're always on your toes, thinking about the future or your next steps.
Don't get swept up in her pace. Take a breather and try to appreciate the present. Remind her about previous wins. Now and then, have your girlfriend join you in talking about at least one thing for which you are grateful.
11. Pay attention to the fine details
High-maintenance women often have high emotional needs and require a lot of attention and support from their partners.
Yeah, she's outspoken and typically expresses her desires openly and boldly. It goes beyond that, however.
She'll appreciate it even better when she sees you're paying attention to needs emotionally. Getting her favorite ice cream when you notice her subtle mood change can be as important as taking her on the most amazing vacation.
12. Pay attention to your needs
Put yourself first from time to time to avoid being pushed to the sidelines. Failure to do so can lead to a build-up of resentment in the long run.
It can be easy to overlook your own needs when your partner is a little more demanding in your dynamic. Ensure you make time for your friends and hobbies instead of focusing all your attention on your partner. Self-care is an integral component in making your relationship work.
13. Don't try to control her
High-maintenance people are typically set in their ways. That's who they are, and you won't be changing that.
For instance, don't expect your girlfriend to reduce their demands/expectations or be happy even if things don't go how she expects. Don't try to make them change either; it doesn't work like that.
Instead of feeling resentful or arguing when dating high maintenance girl, try to get her to censor her feelings and communicate your feelings so that she understands how she makes you feel.
Related Reading: 

14 Tips on How to Control Your Emotions in a Relationship
14. Explore relaxation techniques
Every relationship has its ups and downs. The high maintenance dynamic is more so. Otherwise, simple issues can quickly escalate due to the stress build-up from managing high expectations for long periods.
Take deep breaths, take long outdoor walks, or take mindful breaks. You'll feel better and find it much easier to navigate your issues if you concentrate on the here and now rather than what's to come or past disappointments.
15. Consider premarital counseling
In a case where all else has little impact, you can work through your disagreements as a couple with the aid of a professional.
Premarital counseling allows you to discuss your girlfriend's expectations and why you think they're unrealistic. Your girlfriend will also discuss her needs and how they make sense to her.
A couple's therapist will assist both parties in finding common ground that they're happy with.
How to deal with a high maintenance girlfriend (5 ways)
Here are some ways that will help deal with a high maintenance girlfriend.
1. Work on your appearance
It's only fair to dress the part since you'll frequently be seated next to the most beautiful woman in the room.
This doesn't mean you must use dorn on a Gucci fashion weekend ensemble whenever you're out. Rather, you should try to look your best — clean and well-ironed clothes at the barest minimum — when you're out together.
2. Work on your confidence
If your self-esteem is low, a high maintenance woman will progressively make you feel insecure. But it's neither her fault nor her intention — you won't get an apology.
You must be self-assured in who you are and what you can bring to the relationship. Please do your best to complement her rather than outdo her. This way, she'll see how confident you are in what you have to offer.
Watch this video to learn how to deal with low self-esteem.
3. Mindful gestures
Although she can easily care for herself (and prefers it that way), your high maintenance girlfriend will still value thoughtful presents. You can surprise her with a trip to her preferred salon, a day at the spa, or even a romantic weekend getaway.
These thoughtful presents will strengthen your bond with her and make her feel valued and safe.
Related Reading: 

5 Simple Love Gestures for a Happy Marriage
4. Don't judge her
Your high maintenance woman wants anything but your judgment. She is bold and opinionated, so don't try to "change her" or withhold affection to make her smaller.
Recognize that she is deserving and that her high expectations are not irrational. Don't waste her and your time if you're not ready to meet them.
5. Avoid being too passive
If you're the type that is laid back in your relationship, chances are she'll take the lead and run the show — whether you like it or not. Be open-minded while remaining principled enough to set boundaries.
If she thinks you are capable, intelligent, and proactive, she'll probably love being on an equal footing with you.
FAQs
Here are some of the most discussed questions related to how to make a relationship work with a high maintenance woman.
What makes a woman high maintenance?
If a woman requires a lot of attention, effort, or resources to keep happy or satisfied romantically and emotionally, she's considered high maintenance.
It should be noted, however, that this term is frequently subjective and can vary depending on individual perspectives and expectations.
Should you date a high maintenance woman?
Your values will determine that. Take a look inside to find out what you're looking for. If the woman in question ticks the right boxes, then go for it. If not, it could be a sign that you're not ready to date her.
Takeaway
Relationships take work, and it's important to recognize that it may take extra effort for a high maintenance woman.
That said, dating a high maintenance girl isn't a big deal, especially if your values are compatible. With the right attitude and plenty of love and understanding, such relationship dynamics can be delightful and fulfilling.
Share this article on
Want to have a happier, healthier marriage?
If you feel disconnected or frustrated about the state of your marriage but want to avoid separation and/or divorce, the marriage.com course meant for married couples is an excellent resource to help you overcome the most challenging aspects of being married.
Learn More On This Topic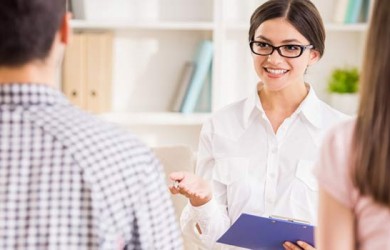 You May Also Like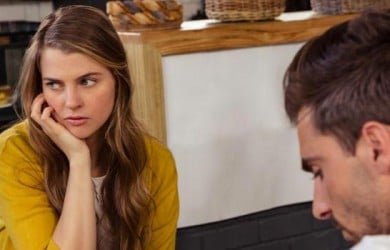 Popular Topics On Married Life