6 Relationship Tips for Men to Make Their Marriage Happier
There is no doubt that marriage is hard work. It takes equal efforts from both partners to move their relationship towards the path of happiness and success. Love, trust, respect and commitment are said to be the stepping stones towards a long-term relationship.
A couple that has built their marriage upon these foundations is most likely to last and lead a happy, satisfied life.
Marriage is not simply about laughs and good times, we all face serious ups and downs and need to work our way through them in order to keep or marriage intact.
Mostly women require the feeling of being loved to stay happy in a relationship and thoroughly enjoy being romanced. It is all about the little things in a relationship that make women feel affirmed and keep one's marriage fresh.
Listed down below are the best relationship tips for husbands to make sure that the fire in their marriage remains aflame.
1. Find creative ways to show her you love her
Letting your spouse know that you love them is an integral part of married life. All couples should make sure that their partner is reminded of how much they adore them on a day-to-day basis. It does not have to be lavish and instead of small gestures such as slipping a love note into your spouses' bag or cooking them their favorite meal.
Husbands can also get their wives flowers now and then or celebrate obscure anniversaries so that she knows you value all the time you spent with her.
2. Be gentle, kind and respectful
All women need someone who will treat them with kindness and respect. Even the assertive of women who spent their day bossing around would want their husband to care and be gentle towards them at the end of the day. This reflects your genuine concern for her and your need to honor your wife.
3. Communicate effectively
Open, honest conversations can help eliminate a number of marriage problems. Couples need to talk to one another about anything and everything, no matter how bad or embarrassing. Tell her about your day and share exciting experiences. Not only this, but it is also important for husbands to listen well. This is an important relationship tip for husbands.
Listening to her rant about the tiniest of things can make her feel heard and show that you really value what she has to say.
Women also often expect their husbands to read between the lines and know what to do without her having to tell them. Although it may be frustrating, but, being able to read your wife is great! Communication needs take time and effort to be perfect so never give up and keep on trying.
4. Make time for romance
Couples tend to dial down romance once they get married. However, this is plain bad for their relationship. Romance is important to keep the marriage fresh and alive. Cook your wife breakfast in bed every once in a while or surprise her with her favorite band's concert tickets.
Weekly date nights are also great to keep the spark in your marriage alive.
One can also plan getaway trips or simply try out new hobbies and experiences together, anything that they can both enjoy as a couple.
Moreover, being physically intimate is also an incredible way to make her feel desired and loved.
5. Avoid comparison
The worst thing you could do to raise discontentment in your marriage is to compare your spouse to someone else.
Never compare your wife to your friend's significant other or some character in a movie. This will only make her feel flawed and develop insecurities.
As a result of this, the two of you might even drift apart and seriously damage your relationship. Accept that we all carry our flaws and remind yourself that you chose to love her despite all of them.
6. Contribute to the responsibilities at home
It is a common misbelief that men do not have to do any household work merely because they are men. This is plain wrong! It takes two to build home within a house, mutual efforts and time is what enhances love and respect between spouses.
Although not many men are able to do household chores well it is the effort that counts.
Lend a helping hand to your wife to do the dishes someday or doing the laundry.
If you have children, she will feel great if you decide to take care of the children while she has a relaxing day.
These few ways can go a long way if used effectively in a marriage. All relationships are different and everyone is unique. Being the husband, you ought to know about your wives likes and dislikes and do things that make her happy. This way not only will she reciprocate the same to you but in the long run can be extremely helpful for your marriage.
Share this article on
Want to have a happier, healthier marriage?
If you feel disconnected or frustrated about the state of your marriage but want to avoid separation and/or divorce, the marriage.com course meant for married couples is an excellent resource to help you overcome the most challenging aspects of being married.
More On This Topic
You May Also Like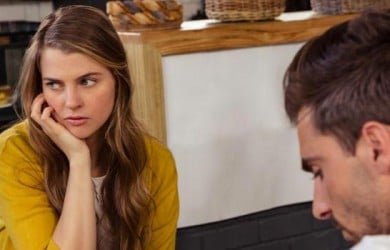 Popular Topics On Married Life