Why Are the First Two Years of Marriage so Important?
One fantasy common to almost every woman is marriage. Most women dream of one day getting married, becoming a man's wife and the mother of a number of kids. Unlike most women, most men just want to have fun, make some money and enjoy life. This can make the relationship between both to be quite tricky, as their immediate wants may differ.
In any romantic relationship, love for your partner is very important but when it comes to marriage, love just might not be enough. Failed marriages are a result of many factors but don't necessarily involve the absence of love for the partner.
Every couple dream of being married for a long time, to achieve this, one of the most important things to note is how important the first few years of marriage is.
What makes the beginning special?
Well, marriage is supposed to be a 'together forever journey'. To go that far, the beginning of the journey plays a very important role. There's always this feeling of love and an unending care that newly wedded couple feels towards each other. The issue really is 'how long can the feeling last?'
When the couple begins to feel less loved than the love they enjoyed before they got married, it is an indication of possible collapse.
The feeling of being undervalued and underappreciated, a lack of conviction of the partner's love, a loss of affection etc. are early pointers to a marriage that is bound to crash. These developments could be more significant if they happen in the first two years of marriage.
Therefore, the early years of a marriage are the time to build conviction about your partner's love for you and your love for your partner, it's the time to be resolute, to determine to get through to the end.
Common problems married couples face at the beginning
As much as no one likes to admit it, disappointments always surface in marriages especially in the early phase when you get to discover things about your partner you didn't know beforehand. What matters isn't the problems but how you react. Most common of these problems are;
1. Money
This is a common problem couples face. Money issues can range from who makes more income, how the incomes are spent, what to buy, when and where, loose spending and thrifty spending. All these appear minimal but when both parties have very differing opinions about money issues, it could be a cause for worry.
2. Sex
This is marriage, not some high school play. You might have had some wild sexual adventures with your partner or others before getting married. This is not likely to be the same after marriage.
The pressure of work and life itself might not leave a chance for such sexual adventures.
It might as well be that the partner is not as good in bed as the other expects. This poses a major problem in a marriage.
3. The hunt for babies
This is common with the ladies. It's probably best you plan your family before kick-starting the marriage. If this is not well planned, it might become an issue if there's no baby after 2-3 years of marriage.
It becomes a serious problem if one partner is ready and the other isn't.
4. Resolving disputes
This is an important part of a marriage, especially a new one. How you resolve your disputes in the early days/years of your marriage goes a long way in determining how long the marriage will last. If having a dispute will result in physical and emotional abuse, that's a red flag in any relationship.
The first two years of a marriage are usually the formative years. You can decide how you choose to end your disputes.
They'll come intermittently but you must be able to sit down and talk things out afterward. Your ability to handle disputes amicably as a couple is a sign of a long-lasting marriage.
How to keep the marriage going
It's not an easy thing to keep the love for one person over a long time. You can get bored as soon as you get used to the person. It becomes very pertinent to take deliberate actions to keep the love. Take each other out on a date, you can go to the movies, just try something outside the normal daily routine.
Make sure you create time when you can be together alone. Wake up to each other's kisses. Bring each other breakfast on the bed. This works more when the man does it. A break from the normal daily routine helps to keep the fire burning.
Final thoughts
The bedrock of any long-lasting relationship is love, trust, and commitment. One isn't enough, these three factors work together for the best of any relationship. No feeling is as sweet as having a good and trusting relationship with your spouse. Therefore, you should start nurturing your marriage right from the early years.
Share this article on
Want to have a happier, healthier marriage?
If you feel disconnected or frustrated about the state of your marriage but want to avoid separation and/or divorce, the marriage.com course meant for married couples is an excellent resource to help you overcome the most challenging aspects of being married.
More On This Topic
You May Also Like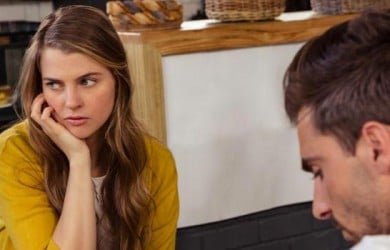 Popular Topics On Married Life