7 Tips for Newlyweds to Avoid Stress Later in Marriage
Many say that the first year of marriage is the hardest no matter the age. But does it have to be?
We married in 2018 at the ages of 23 and 24 years old. The following year took a toll on our marriage. This wasn't because we didn't love each other. It was that we lacked awareness of certain life skills.
So, how can you do a perfect future planning after marriage? What are the things to do after getting married?
Had we followed these 7 tips for newlyweds, a year of headache and stress could have been avoided.
1. Open A Savings Account
Our saving skills were non-existent. As a result, we were forced to turn to our parents for help when we fell into difficult financial situations. Though we were sure they didn't mind, it weighed heavily on us and in a sense showed a lack of maturity.
We understand that everyone's support system outside of a marriage is different, this is why we stress the importance of learning proper money management.
We had good-paying jobs, but no money to pay our bills. What does that say about our saving and spending habits?
Beginning now if you haven't already, one of the first tips for newlyweds is to save at least 10% from each check to begin building a rainy day fund. It will come in handy when you least expect it.
Savings accounts should be one of the things to do after marriage as they can also be beneficial if you and your spouse are looking to make a down payment on a home, car, or even if a new baby is on the way. It is the key to being prepared for major life events.
When opening an account, be sure to consider the benefits that come along with your branch of choice such as first-time homeowner loans, car refinances, and interest rates.
2. Plan
You may not have control over everything that goes on in your life.
Remember to try to get a handle on the things you do as one of the tips for newlyweds.
Planning is a must. If you and your partner don't discuss future plans, long term and short term, it can lead to an abundance of issues.
Buying a new home, vacation, even the grocery list should be planned. Things done spontaneously can lead to financial issues. You might find yourself dipping into your rainy-day fund for the wrong things.
A key piece of planning is organization. Invest in a file cabinet to assist in sorting out bank statements, bills, and important records or documents.
Planning not only helps build your organizational skills but adds much ease to your daily life.
3. Cook More, Eat Out Less
This may be more important than you think and, surprisingly, one of the health benefits of marriage. In our first year of marriage, we spent A LOT of money on food. Ordering in and eating out was a way of life for us. This caused us to not only gain weight but also depleted our money at an alarming rate.
You two are no longer bachelors and bachelorettes. Ordering out should be a treat, not an everyday thing. While millennials love a great delivery service, it can get pricey and unhealthy.
With an abundance of ideas on the internet, learning to cook new recipes is one of the essential tips for newlyweds and is as easy as scrolling on your smartphone.
Learning now would be great, especially if you two plan on adding a few bundles of joy to the family. They'll be able to enjoy the different home-cooked meals you've learned to prepare.
4. Compare Credit Scores
If you aren't already living in your dream home, your credit scores and debt need to be discussed sooner than later. Talk it over amongst yourselves or with a professional on how you can begin building your credit to your desired or required rate.
With the right credit score, the interest rates on your future homes or cars will be lower, and you'll find yourselves saving a lot of money in the long run.
5. Inquire about Insurance Plans
With life comes many unexpected events. The importance of being prepared in this area is crucial.
As a married couple one best advice for newly married couples is to discuss life insurance and health benefits. While most jobs do offer these benefits, compare and contrast the benefits offered between the two jobs.
Whose jobs offer the most cost-effective plans? Whose job offers better benefits? Who plans to be at their job long term?
These are all important questions to ask when choosing the right plan for your family's future.
6. Begin Your Retirement Fund
Being young doesn't last forever. Eventually, you and your significant other will grow older and retire from your chosen careers.
At the beginning of the marriage, many lack the knowledge of the importance of having retirement funds. "Living in the now" is okay in certain situations, but this is not one of them.
In the list of tips for newlyweds, note that It is important to have funds in place so your retirement years can be enjoyed peacefully with no financial worries.
There are many different retirement options, including Stocks, Bonds, and 401K plans. Discuss these options with your partner and choose what works best with your financial situation.
7. Communicate
While this one may sound like an easy task, effective communication is one of the essential tips for newlyweds that you two can always progress in. Especially as time goes on, there are situations you will encounter that you've never had to deal with before.
You two are young with plans to be together for a lifetime.
To keep the relationship strong through the years to come, there will have to be productive conversations about one another's point of view. Doing this will remove a lot of confusion and ensure that you two are on the same page, even if it means compromising.
In the video below, Mike Potter discusses six levels of marriage communication. While the first to levels are easily achievable, the couple begins to strengthen the bond as they move towards the third level of communication, moving forward gradually.
Discuss each other's goals, desires, wants, and needs more often than not. You are a unit now; with this comes making decisions and prioritizing as one.
We had to learn all of this the hard way. While it did teach us a lot and strengthened our marriage, a massive amount of time and money could have been saved. Understand that it is such a blessing to have a partner to hurdle over the obstacles of life with.
Follow these 7 "Things To Do Now" and lessen the chance of unwanted stress in your first few years of marriage.
Share this article on
Want to have a happier, healthier marriage?
If you feel disconnected or frustrated about the state of your marriage but want to avoid separation and/or divorce, the marriage.com course meant for married couples is an excellent resource to help you overcome the most challenging aspects of being married.
Learn More On This Topic
You May Also Like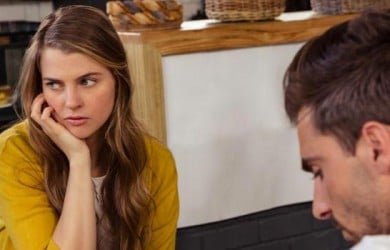 Popular Topics On Married Life