Are Your Doubts Normal or Toxic? Evaluate Your Relationship to Find out the Truth
You've been dating a great guy for several months. Everything has been going well and you feel happy that this is possibly someone you could have a committed, long term relationship with.
But lately, you've been having some doubts. Doubts about your own feelings, doubts about what he may be feeling towards you, and doubts about the nature of the relationship in general. Nothing has happened to change the relationship at all, it's more because you've just got these small questions rising to the surface when you sit back and think about this new situation.
You ask yourself—are your doubts normal or toxic? Will they be helpful in moving the relationship forward in a healthy way? Are these doubts worth paying attention to, or are they just old issues you've always got going in your head, now coming to light to play havoc with this new relationship?
News flash: At certain critical points in a love story
There are pivotal moments in new relationships where you might start pulling back and examining your love dynamic with a critical lens. Six months is a typical time for this to happen. Why? Because six months is one of those "move forward or pull back" moments, where moving forward with your partner represents a deepening commitment.
So, questioning your feelings about your relationship and asking yourself frequently – 'are your doubts normal or toxic?', is not only normal, but it is also helpful.
These doubts are not a bad sign nor an indication that the relationship
To the contrary, addressing these doubts means you are doing the hard work necessary to build a strong bond with your love partner.
This can feel scary, certainly, because you are evolving from the rush of early love into the truth of what it means to truly commit to someone, someone who has faults and weak points, just like you do.
Where do the doubts come from?
Relationship doubts arise during moments of relationship change.
They will come to the surface when important decisions are needed to be made. This explains the six-month mark because this is when couples need to clarify if they want to move from "dating" to a more serious, committed arrangement.
Other critical times when doubts will arise are when deciding to move in together, or get engaged, married, have children, and other important, life-impacting acts.
Remind yourself that doubts are a healthy response to vital life passages
The person who moves forward with no doubt is not thinking critically enough. That's not a good sign.
No decision is ever black or white, especially when it comes to a relationship.
With your partner, examine all the reasons behind the doubt, and the best course of action will eventually reveal itself to you.
Having doubts is often a response to a relationship stressor
This is a positive thing, even if it might feel difficult to work through the doubt.
Relationship stressors can include questions like – Should we move in together? I love him, but I'm still attracted to other men. Why do I still think about my ex so much? I'm not sure if our different religions are compatible. Our sex drives are clearly different.
These are just some types of questions that should cause doubt because they need to be addressed, not ignored.
Relationship doubts that are leftovers from your past
If you find that you are repeating "old doubts" with your new relationship, this is something that you might want to work on outside of the relationship with a therapist.
It could be that these patterns sabotage each of your relationships. These are your issues, independent of any relationship you form. They are coming from inside of you and are not externally-provoked. For example, if you find yourself doubting your partner's feelings for you which is not based on anything concrete, this could be resurfacing due to unresolved issues from your childhood.
You may have a fear of deep intimacy because of something that happened in your past. This is certainly worth addressing with a therapist so that you can move forward, baggage-free.
Some relationship doubts are toxic, and you need to pay attention to these
It is essential to recognize the difference between doubts that are helpful (they prompt you to take a close look at certain issues and move forward appropriately) and doubts that are clear signs that this relationship has red flags.
The toxic doubts are easy to identify –
He is secretive about what he does when not with you

He is frequently unavailable by phone, text or email, and gets mad if you ask him to check in quickly

He angers easily and you are fearful he could become violent

He has substance abuse issues

Everything is someone else's fault

He is critical of your friends and family and tells you only he loves you, no one else does

He says things with the intent to make you feel bad about yourself

He resents when you need "you" time
All of these are signs of emotional or potentially-physical abuse and you should not ignore them or brush them off.
At the end of it all, doubt is not a problem
Bring your doubts to your partner and listen to his response. It could be that he is having the very same doubts, too.
The conversation that follows this will be important, as it will show you both how to navigate these critical relationship moments, and hopefully lend a sense of deepening to your growing relationship bond.
Share this article on
Want to have a happier, healthier marriage?
If you feel disconnected or frustrated about the state of your marriage but want to avoid separation and/or divorce, the marriage.com course meant for married couples is an excellent resource to help you overcome the most challenging aspects of being married.
More On This Topic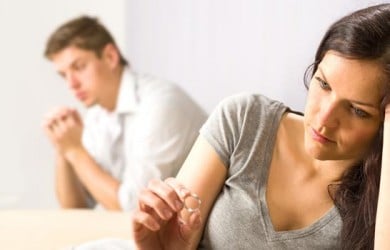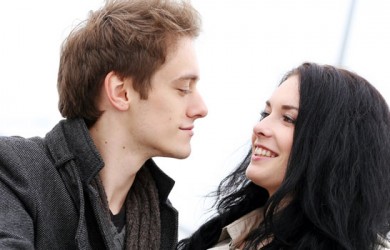 You May Also Like